Megan Thee Stallion's "Savage Challenge" and All The Celebrities Who've Done It
Megan Thee Stallion has been the queen of female empowerment movements. After having women around the world claiming their "Hot Girl Summer" in 2019, she's now letting them know they can be a "Savage."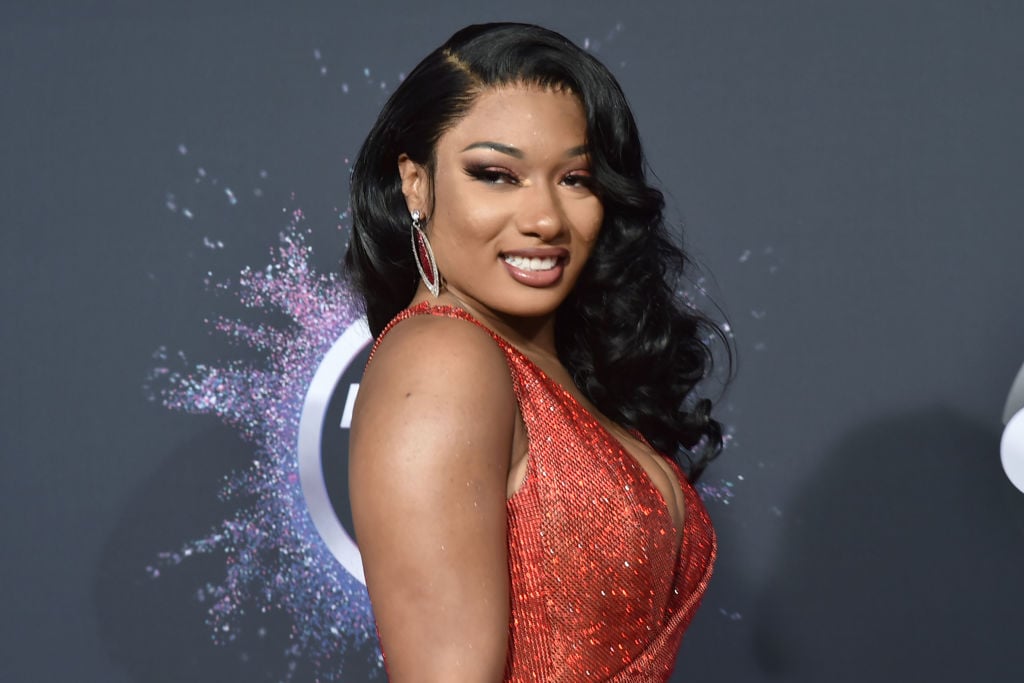 Her new single is making its rounds around social media along with choreography to prove how boss they are. Everyday people and celebrities are taking part in the new dance video challenge while quarantined in. 
What is Megan Thee Stallion's Savage challenge?
The "Savage" challenge was created by one of Stallion's fans, Keara Wilson, which Wilson shared to her social media on Mar. 11. The Houston-bred rapper gave Wilson's choreography her seal of approval by sharing the video to her Instagram page. 
"Welp let me go learn this lol #savagechallenge," Stallion captioned the video she shared.
The video instantly went viral. Since then, the challenge has been accepted by fans across the globe, especially now that most of the world is on some sort of shut-in and unable to leave their homes unless its for emergency purposes. The challenge has largely been done on the video-sharing social networking service, TikTok, which launched in 2016. 
"Savage" is one of Stallion's songs included on her latest project, Suga. The project has already spawned two Billboard Hot 100 hits with "B.I.T.C.H." and "Captain Hook." "Savage" appears to be the rapper's next big hit thanks to the popularity of the new dance challenge. 
According to Genius, "Savage" currently sits at No. 17 on the Genius Top Songs chart. The song is also gaining momentum on the music streaming service, Spotify, garnering 750,000 global streams on Mar. 19 alone.
What celebrities have participated in the Megan Thee Stallion Savage challenge?
The TikTok dance challenge is centered around the "Savage" chorus, as Stallion raps:
"I'm a savage – Classy, bougie, ratchet – Sassy, moody, nasty – Acting stupid, what's happening? – B**ch, what's happening? – B**ch, I'm a savage, yeah – Classy, bougie, ratchet, yeah – Sassy, moody, nasty, huh – Acting stupid, what's happening? – B**ch, what's happening?"

Savage
Celebrities are taking part in the challenge while quarantined in. Stallion herself learned the moves as promised, and shared a video of herself performing the choreography.
Actress and talk show host, Keke Palmer, put her own spin on it by changing into different clothing for each line of the chorus to coincide with the lyrics.
Blackish star Marsai Martin also gave her version while donning a purple hooded sweatshirt and drinking orange juice.
Friend duo – actress Ryan Destiny and singer Normani – were fan favorites in their version as they danced in sync with matching sweats and sports bras.
Celebrity kids aren't missing out either, Kourtney Kardashian and Scott Disick's 10-year-old son, Mason, garnered attention for his version of the challenge.
Disick also made an appearance in the video before bowing out to let Mason have his shine. Mason is becoming popular on TikTok and sharing his dance moves.
Others who participated include Tinashe, Chanel Iman, Lana, Ireland Baldwin, and RHOA's Kandi Burruss to name a few.