Meghan Markle Is Accused of Abusing Her Royal Title to Influence U.S. Government
Royals often shy away from publicly discussing political issues. However, after stepping down as a senior royal in 2020, Meghan Markle has been sharing her political beliefs with the world. She recently spoke out about the subject of parental leave, which has led an author to accuse her of abusing her royal title.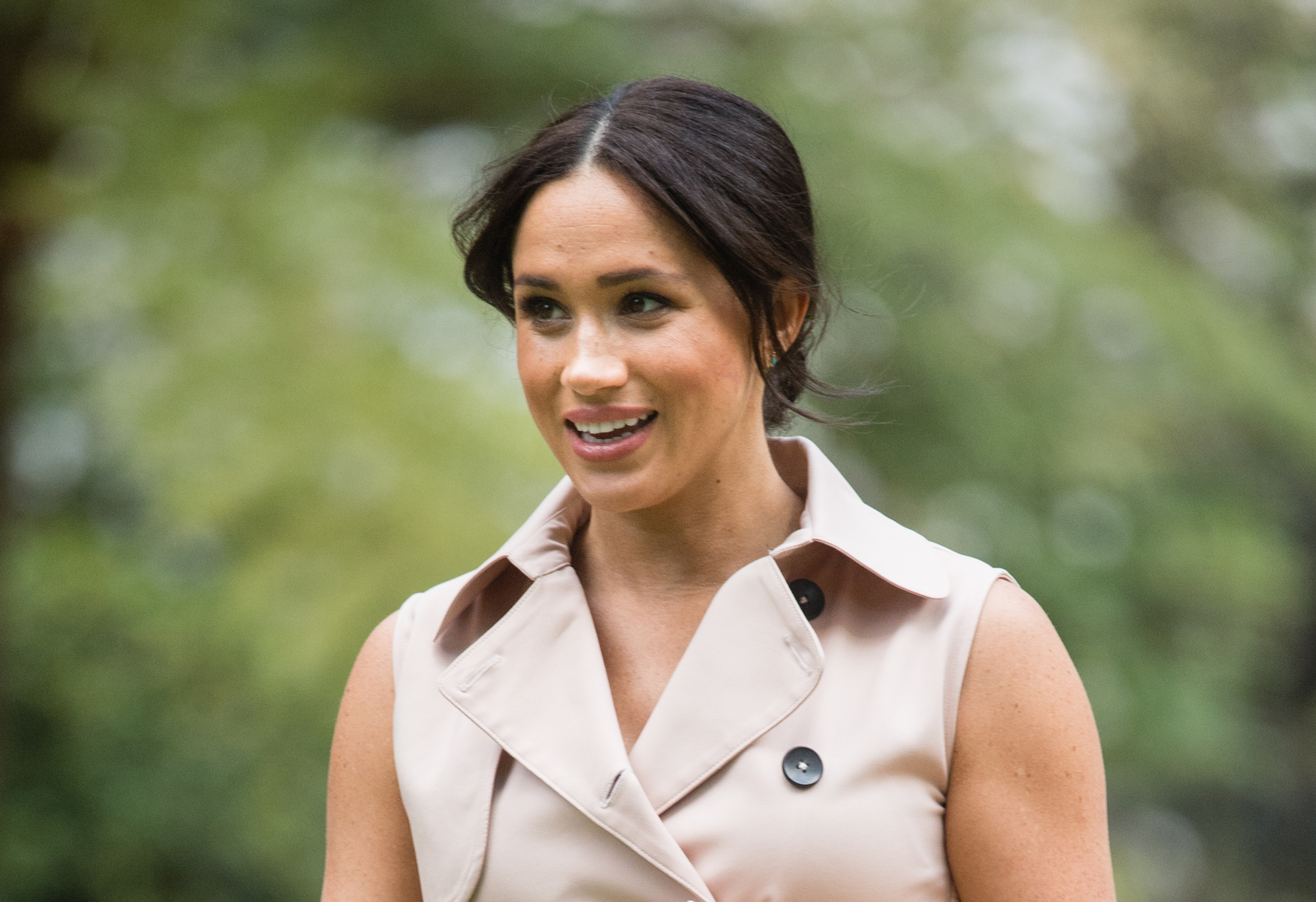 Meghan Markle urged Congress to support paid parental leave
On Oct. 20, Meghan published an open letter on Paid Leave for All to advocate for paid parental leave. She addressed the letter to Senator Chuck Schumer and Congresswoman Nancy Pelosi.
"Over the past 20 months, the pandemic has exposed long-existing fault lines in our communities," she wrote. "At an alarming rate, millions of women dropped out of the workforce, staying home with their kids as schools and daycares were closed, and looking after loved ones full-time. The working mom or parent is facing the conflict of being present or being paid. The sacrifice of either comes at a great cost."
Meghan also shared that she was aware of financial struggles in her own family from a young age. She revealed that, ever since she was a teenager, she had been working various jobs to "cover odds and ends."
However, Meghan acknowledged that, with her current financial situation, she and her husband, Prince Harry, could afford to spend the first few months at home after their daughter, Lilibet, was born back in June.
She said, "We knew we could take her home, and in that vital (and sacred) stage, devote any and everything to our kids and to our family. We knew that by doing so we wouldn't have to make impossible choices about childcare, work, and medical care that so many have to make every single day."
Meghan ended her letter with a call for paid leave to be a "national right" for all parents. 
"This is about putting families above politics," she wrote. "And for a refreshing change, it's something we all seem to agree on. At a point when everything feels so divisive, let this be a shared goal that unites us."
Royal author accuses Meghan Markle of abusing her royal title
Some people have accused Meghan of being too political in her advocacy work. Royal author Angela Levin also spoke negatively about the way Meghan is using her royal title to influence the United States' government.
"She has abused the royal thing of being a British royal or, you know, working as a British royal because she's actually trying to tell another government what to do," Levin said, according to Express. "The heading on the paper is the office of the Duke and Duchess of Sussex Yeah, which is definitely an abuse."
Some people are urging Meghan Markle to drop her title
Congressman Jason Smith, R-Mo., also urged the royal family to drop Meghan's title if she wants to participate in U.S. politics.
"Ms. Markle's latest interference in U.S. politics reignites the question in my mind as to why the Royal Family does not simply strip her and Harry officially of their titles, particularly since she insists on sending this under the pretense of being the Duchess of Sussex," Congressman Smith told the Daily Mail.
In October 2020, Congressman Smith wrote an open letter to the British government about this topic. He said on Twitter, "Prince Harry and Megan Markle are using foreign titles to campaign against President Trump and interfere with our election. Today, I asked the British Government to put a stop to it."