Meghan Markle Accused of Being a 'Ruthless Social Climber' by Her Toughest Critic
Meghan, Duchess of Sussex has been on the receiving end of plenty of criticism from Piers Morgan and, even though she and Prince Harry stepped back from their royal duties, Morgan still has plenty of opinions about Meghan.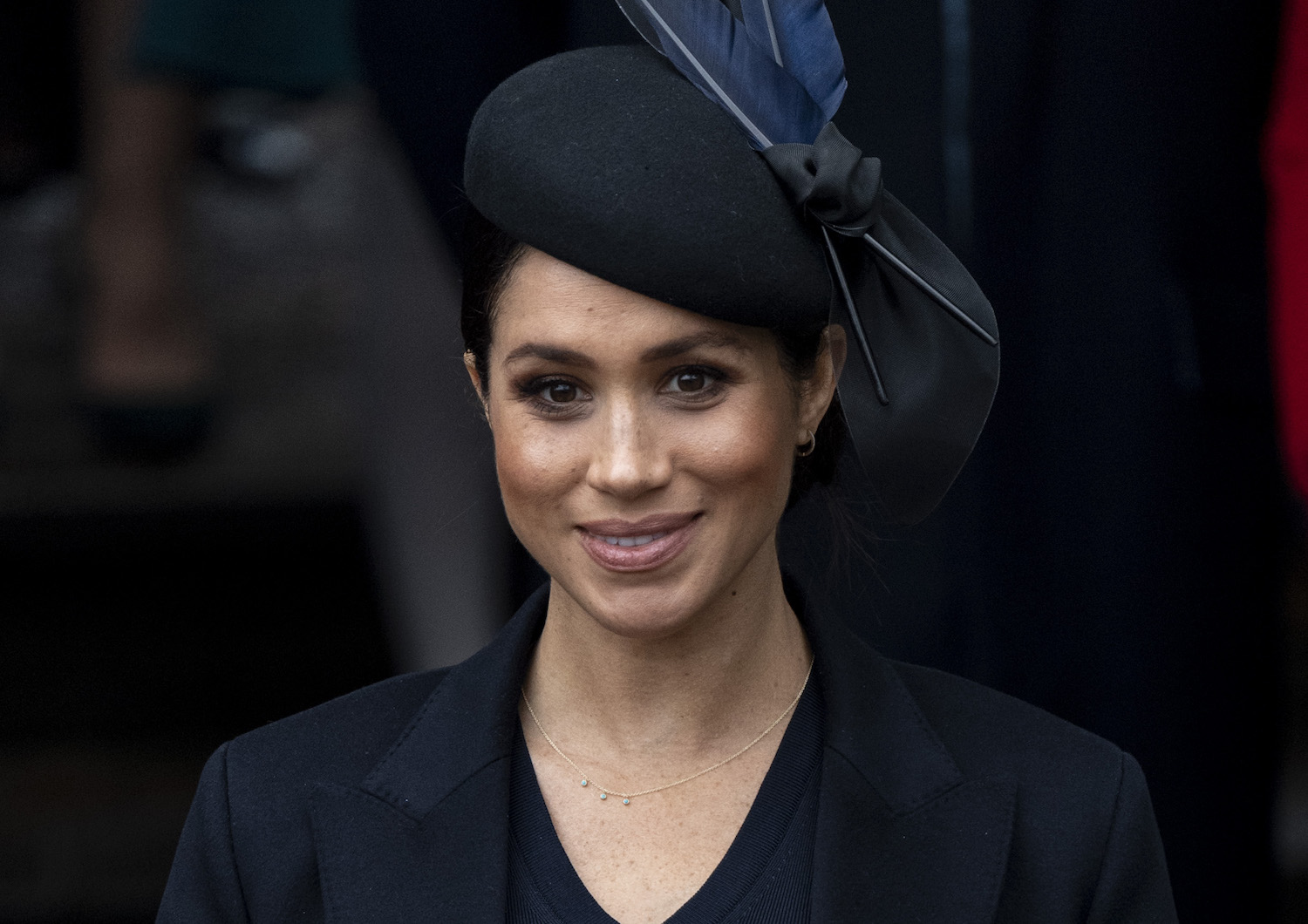 Meghan Markle has been branded a 'social climber' by Piers Morgan before
When the Sussexes announced their royal exit plan, Morgan weighed in on the duchess and he didn't hold back.
During the special Harry & Meghan: The Royals In Crisis, the TV personality called Meghan "one of the most ruthless social climbers I have ever met in my entire life."
"Anyone who thinks she wants to get out of the fame element is living in cloud cuckoo land," Morgan explained. "What she wants to do is now be a global super star, riding off the stratospheric fame she has acquired by marrying a member of the British royal family."
He went on to compare Meghan to a Kardashian and blasted the Sussexes for being "self-obsessed."
"If Meghan Markle thinks she is going to emerge from this as some kind of Princess Diana figure, she needs to think again," Morgan said. "She's going to end up like a mini royal Kim Kardashian with all the ignominy that goes with that title."
He added, "Already you are seeing a big backlash in Britain and I think when the rest of the world really sees this for what it is, which is a power grab by two ego-mad, self-obsessed, virtue signaling 'progressive' young people who basically stamped their feet til the queen rolled over."
Meghan Markle's biggest critic takes aim again
In a new interview with Express, Morgan shared his thoughts on Meghan, again calling her a "ruthless social climber" in her quest to achieve more fame than when she was an actress.
"This is all about Meghan Markle becoming a bigger mega-star," Morgan noted. "That has always been her plan, I am sure of it."
Morgan pointed to his experience as one of her former friends.
"The way she treats friends and family is pretty indicative of a ruthless social climber who will stop at nothing to get where she wants to get to and I'm sure she thinks the sky is her limit," he continued. "She's landed her prince and she's wrestled him away from his family."
Morgan maintains Meghan discards her friends
Morgan has been vocal about his interaction with Meghan in the past, as he said she ghosted him after the two struck up a friendship. He told Express she has a "ruthlessly ambitious streak," sharing, "I can certainly say that after personal experience when she wanted my advice on handling the media and stuff she can turn on the charm when it suits her but the moment you are of no use to her you're gone."
When asked whether he's "obsessed" with Meghan, he explained that it's simply because the Sussexes have dominated headlines. "I'm a columnist, I'm on TV every morning, I'm on Twitter all the time, obviously they are the fourth biggest story of the past three years so obviously I'm going to be commenting about it," he explained.
Morgan continued, "And because of my own knowledge about Meghan Markle and previous, what I assumed was, friendship has given me a bit of an insight into what she is like. I don't have any obsession with her."
"I don't think my criticisms of her are anything other than genuinely valid criticisms of a couple who just want to have their royal cake and eat it," he added.