Meghan Markle and Prince Harry: 6 of Their Earliest Photos Together
Meghan, Duchess of Sussex and Prince Harry, Duke of Sussex have come a long way since they were first set up on a blind date in 2016. They're now starting a new chapter of their lives together in Malibu, Calif., after stepping down as senior members of the British royal family.
They've unveiled their new foundation, Archewell, a name we and royal fans alike aren't exactly sure how to pronounce. While Meghan and Harry continue to map out what's next for them, we're taking a look back at the early days of their relationship. Ahead, check out some of the couple's earliest photos together. 
Dating rumors began in late 2016
During a TV interview following their engagement in Nov. 2017, Meghan and Harry shared some details about their romance. They said a mutual friend had set them up on a blind date. The two "met for a drink" in Toronto, Ontario, Canada, where Meghan had been living while filming the TV series, Suits. 
They hit it off right away and, according to Meghan, their shared passion for making positive change in the world led to a second date. "Very quickly it was like, 'What are we doing tomorrow? We should meet again,'" she said. 
By the fall of 2016 rumors began swirling that the two were dating and the following year the couple confirmed to the public they were indeed in a relationship. 
Meghan Markle attended the Invictus Games in 2017
Held in Toronto, Ontario, Canada, were Harry's 2017 Invictus Games. Meghan showed up to support her boyfriend by attending the opening ceremony of the games on Sept. 23, 2017.
Desperate for the couple to make their first official appearance together, fans were disappointed because Meghan and Harry didn't sit near each other. The future Duchess of Sussex sat at the end of a row with her friend, Markus Anderson, while Harry sat a ways away behind a sign for the games.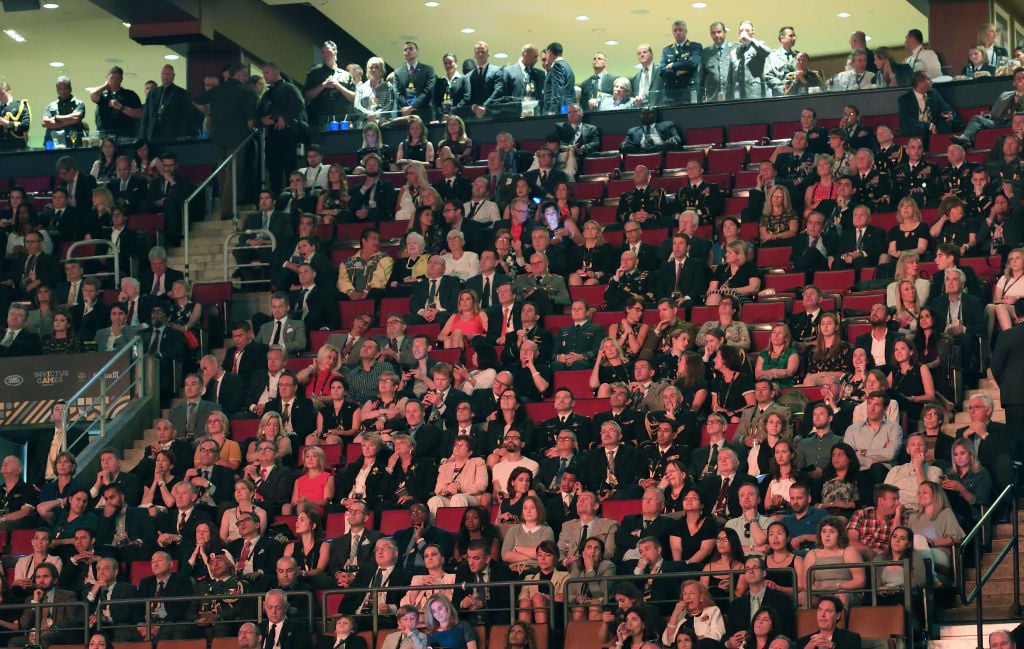 They made their relationship public
Two days later on Sept. 25, 2017, fans got their wish. Meghan and Harry confirmed to the public they were indeed in a relationship when they watched a wheelchair tennis match and showed up to the event holding hands. Sitting on the sidelines they were clearly having a good time. 
They gave us PDA.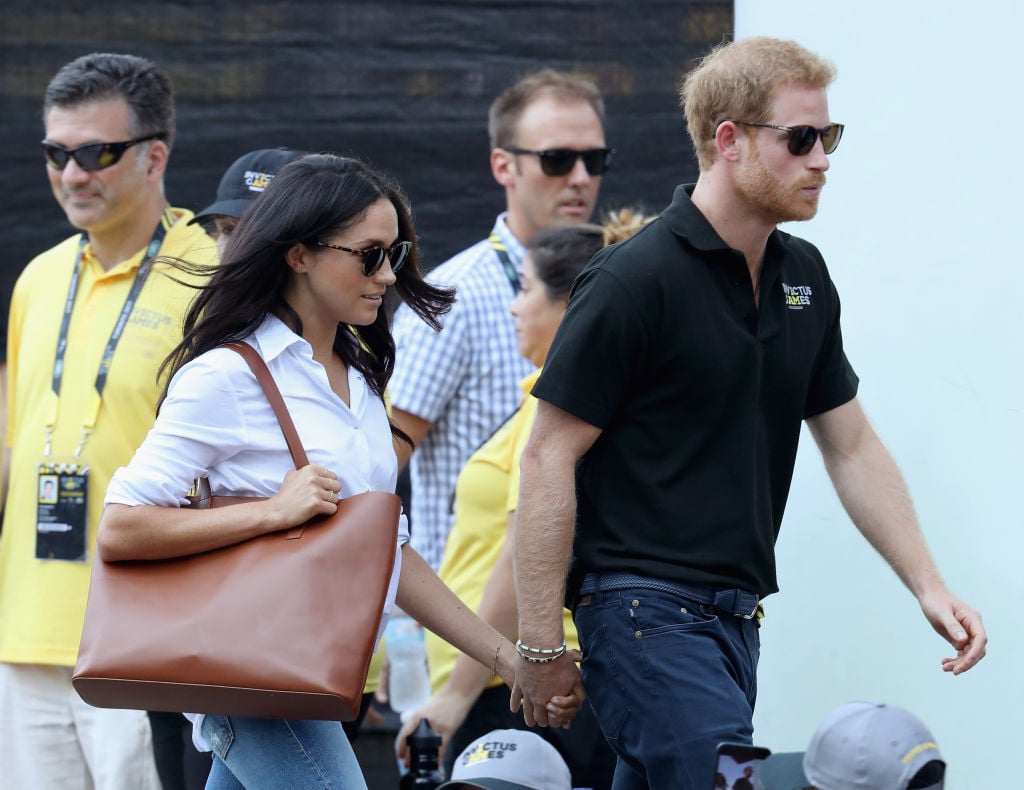 They whispered to each other.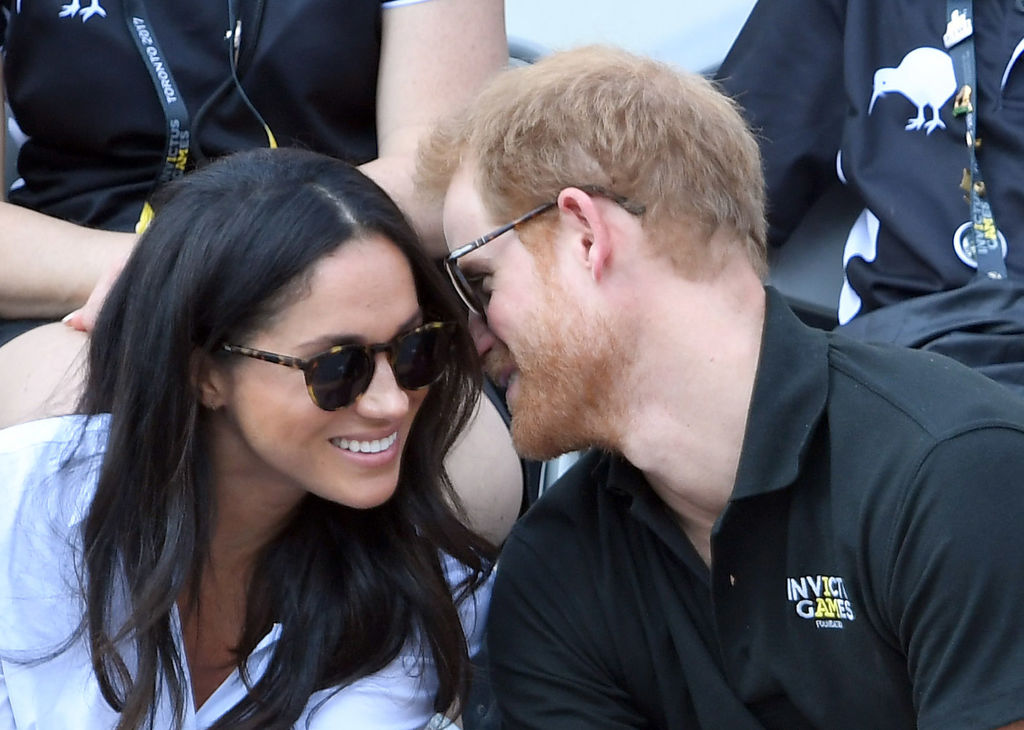 And they laughed.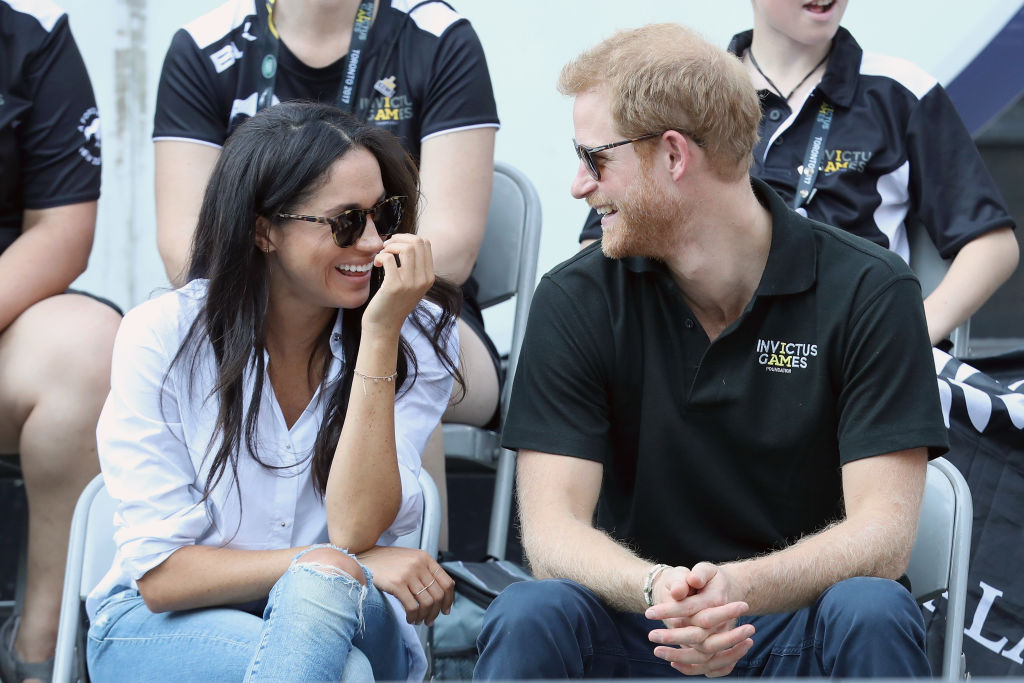 Prince Harry kissed Meghan Markle on the cheek 
Meghan made one last appearance at the 2017 Invictus Games further signaling to the public just how serious she and Harry were. Meghan went to the closing ceremony of the games on Sept. 30, 2017, along with Anderson again, as well as her mother, Doria Ragland, and best friend, Jessica Mulroney.
Harry joined the group where photographers captured him giving Meghan a sweet kiss on the cheek.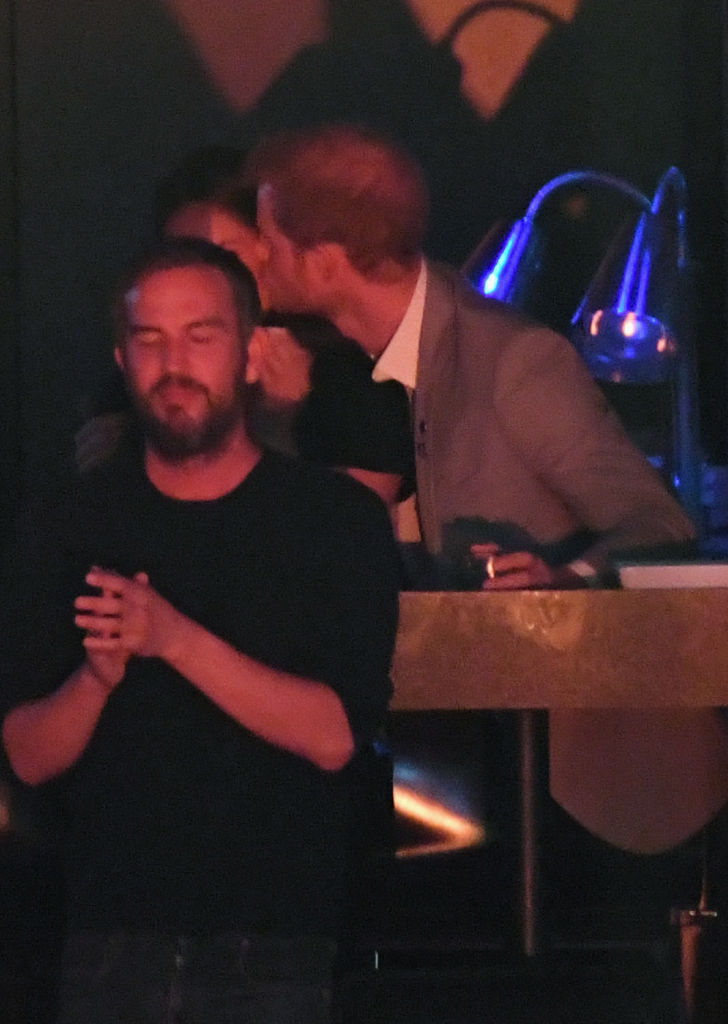 The future Duke of Sussex also had his arm around Meghan.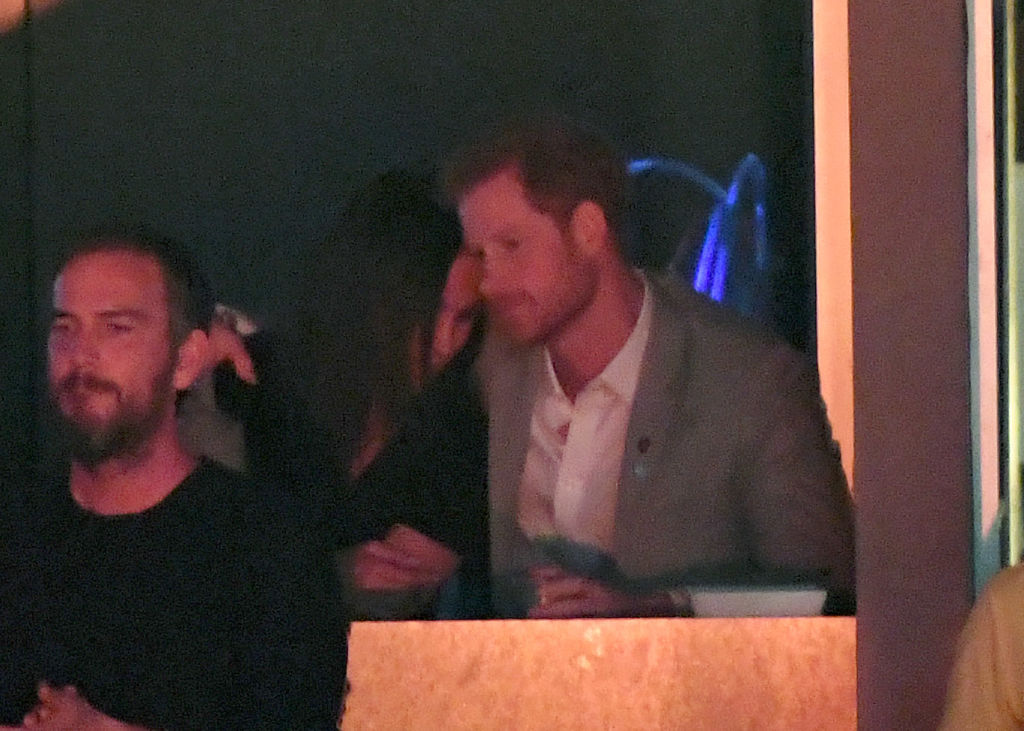 When they weren't having adorable moments together, they were clapping and smiling. 
Less than two months later on Nov. 27, 2017, the two would announce their engagement ahead of their royal wedding on May 19, 2018, at Windsor Castle's St. George's Chapel.