Meghan Markle and Prince Harry Are Prepping For Second Baby, Says Royal Insider
A royal source revealed that Meghan and Prince Harry are ready for a second child.
Prince Harry and Meghan, Duchess of Sussex have had quite a year. Now that the couple has welcomed their first son, Archie, and created a completely new vision for what they want in life, many fans are wondering what's next.
The family has settled in Los Angeles to ride out the coronavirus pandemic until they can return to their dozens of philanthropic and creative projects, and the break from public appearances may give them a chance to regroup and reflect on their first year of parenthood. Prince Harry has expressed interest in having a second baby, and a royal insider has shared the news that hints at the possibility that that child may be close in age to Archie. 
Archie Harrison will soon celebrate his first birthday
Prince Harry and Meghan Markle's first child, Archie, will turn one year old on May 6. Although the couple has shared their desire for their son to have as normal of a childhood as possible and done their best to keep him out of the spotlight throughout the first year of his life, the approaching milestone has fans wondering when Harry and Meghan might be planning to welcome their second child. 
A royal insider shares some exciting news
During a frustrating month of little good news, who can resist a hint at a possible new member of the royal family? In a recent interview with Us Weekly, a royal insider shared insights into Meghan's hopes for the future. In addition to interest in writing a new cookbook, relaunching her blog, and working with Disney, the source revealed that the couple may "start trying in earnest pretty soon" for a second baby.
Prince Harry and Meghan, who plan to divide their time between England and North America, recently landed in Los Angeles for the summer. Though much of the world is facing uncertainty this spring, including heir Prince Charles, who tested positive for coronavirus last week, this summer may be just the break the couple needs to continue making decisions about their future.
With the cancellation of filming projects, the Invictus Games, and many other philanthropic events, Prince Harry and Meghan can take advantage of a relatively quiet season to bond as a family and start thinking about whether they're ready to welcome a second child. 
Prince Harry hopes to grow his family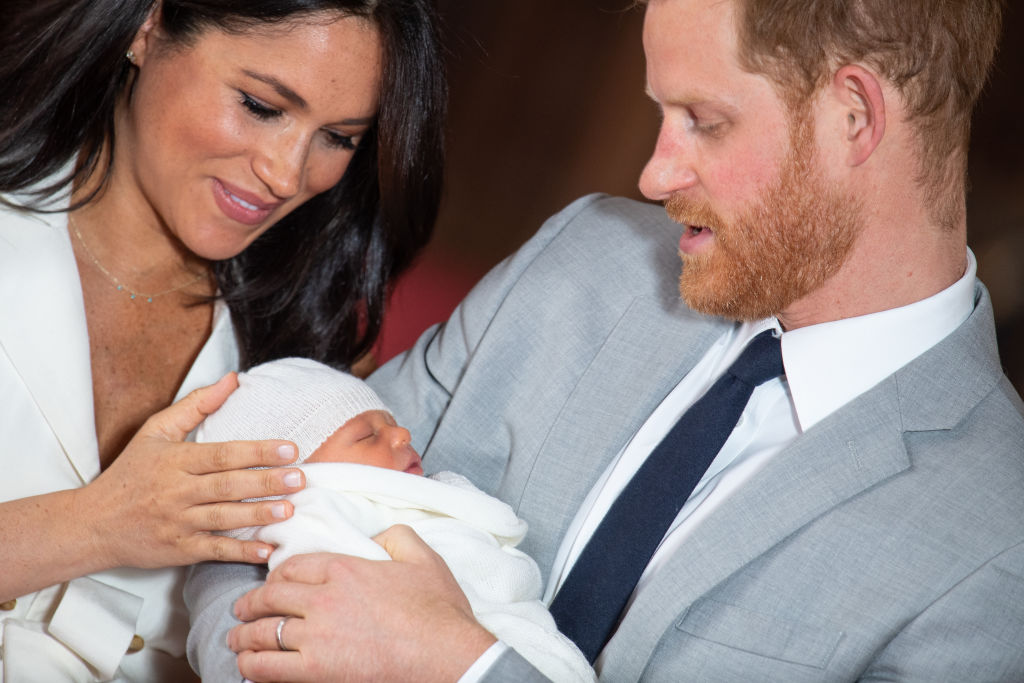 Following the birth of Archie Harrison in 2019, fans from around the world have speculated if and when he might become an older sibling. Prince Harry and Meghan Markle have shared their thoughts about starting and growing their family since 2017, and Prince Harry has expressed an interest in having one more child.
Citing Jane Goodall and concerns about the availability of the planet's resources, his consistent stance has been "two, maximum." While plenty of fans would love to see a larger brood of adorable cousins for Prince William and Kate, Duchess of Cambridge's children, who recently delighted the world by supporting the UK's dedicated medical professionals, we're likely to see just one more royal baby in the near future. 
Although the world is filled with uncertainty this spring, one thing that is certain is the excitement of anticipating a royal baby. Encouragement from the royal family creates a glimmer of hope in news feeds that are filled with coronavirus updates and not much else, and the Sussexes are doing their part to lift the world's spirits.
In the words of Prince Harry and Meghan, "thank you to this community–for the support, the inspiration, and the shared commitment to the good in the world." Perhaps once the pandemic is over, a new royal baby may be the next bit of good in the world!