Meghan Markle and Prince Harry 'Can't Afford' to Keep Making PR Mistakes, Commentator Warns
When Meghan Markle and Prince Harry got married in 2018, they were an extremely popular couple. However, after Meghan and Harry stepped down as senior royals in early 2020, they have been making controversial moves that got them criticized. According to a royal commentator, the Duke and Duchess of Sussex "can't afford" to keep making PR mistakes.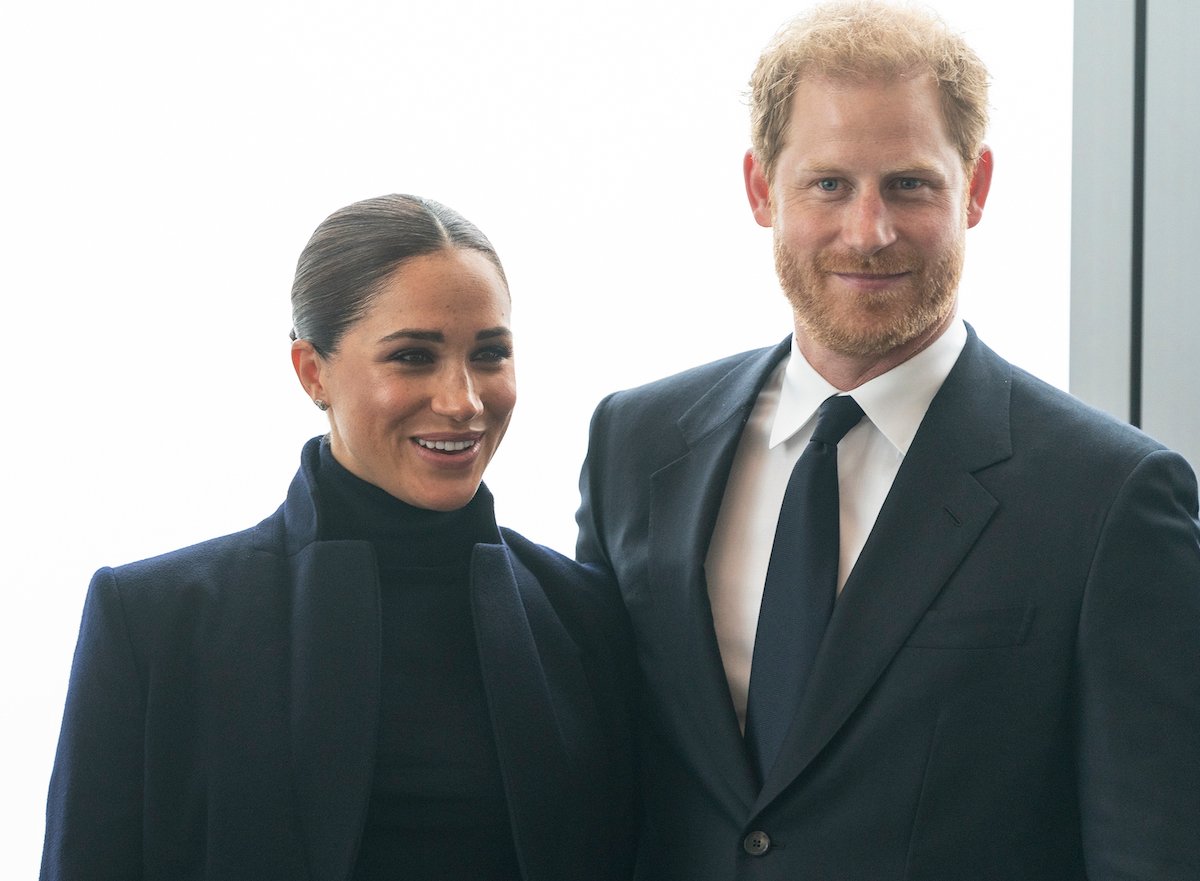 Meghan Markle and Prince Harry have made controversial moves
After Meghan and Harry stepped down, the couple tried to establish a private life in California. However, they continued to garner some public attention and criticism for controversial moves.
In the spring of 2021, Meghan and Harry spoke to news outlets about their time in the royal family. They criticized other royals and made claims about mistreatments. During a tell-all interview with Oprah Winfrey, the Sussexes also accused one unnamed royal of making remarks about their son's skin color.
Meghan and Harry also get a lot of criticism for living in a 16-bathroom mansion and flying on private jets. The couple is advocating for sustainability and the environment, so many onlookers see these moves as hypocritical.
Commentator warns Meghan and Harry from making more PR mistakes
RELATED: Author Explains How Queen Elizabeth Prioritized the Monarchy Over Prince Harry and Meghan Markle Amid Royal Rift
According to commentator Neil Sean, Meghan and Harry have been making PR mistakes. Sean also believes the pair should think more about how to brand themselves.
"On a serious note, I do think Meghan and Harry need to seriously think about where they are going to go with their brand moving forward," Sean said in a YouTube video on his channel. "They can't afford with such bad PR, which is relentless. We're talking about the birthday video, The Bench book, the New York trip."
Sean also pointed out that Meghan and Harry would do better to avoid getting constantly negative reviews about their behaviors in the press.
"One bad review… could be seen by 50 million people over the course of a month," Sean said. "Can any celebrity – and let's face it that's what Harry and Meghan are now – can they afford to have that problem?"
Meghan and Harry have declined in popularity, according to poll
RELATED: Meghan Markle's and Prince Harry's 'Damaged Backgrounds' Could Mean 'Negativity' for Their Marriage, Royal Expert Says
YouGov is a firm that has been conducting polls in the United Kingdom to find out which royals are popular among the public.
Before his marriage to Meghan, Harry was among the top royals in popularity. However, YouGov found that he has slipped to 9th place with a 36 percent approval rating in the third quarter of 2021. Meghan is currently in 14th place with a 28 percent approval rating, just ahead of the disgraced Prince Andrew.
According to Newsweek, Harry's popularity has dipped so much that he is now less popular than Prince Charles was in the 1990s during his divorce from Princess Diana. Much of the public turned against Charles after his affair with Camilla Parker Bowles was uncovered. He had an approval rating of 41 percent in 1996.