Meghan Markle and Prince Harry 'Did Not Seem to Care' If Their Schedules Clashed with Other Royals, Claims Expert
Prince Harry and Meghan Markle often found themselves clashing with other members of the royal family when it came to schedules, and according to experts they didn't care.
Meghan, Duchess of Sussex and Prince Harry have found themselves in the hot seat yet again. The couple, who are setting up their new base in Los Angeles, have stolen the spotlight from other members of the royal family on several occasions. And one royal expert believes the Duke and Duchess of Sussex "did not seem to care" if their schedules clashed with other royals.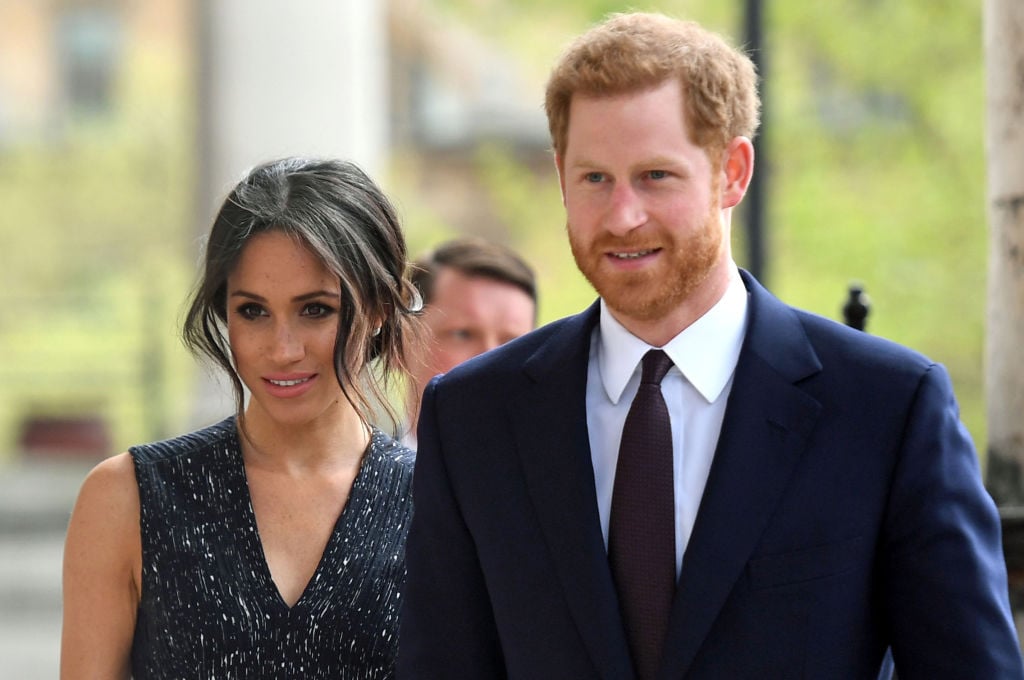 Meghan Markle reportedly clashed with Buckingham Palace
Meghan's struggles with British tabloids are well documented. But one expert has claimed Meghan also had difficulties behind the scenes as well. This included butting heads with staffers at Buckingham Palace over how she handled herself.
According to Daily Mail, royal expert Camilla Tominey said palace staff was not happy about Meghan's "demands" and did not like her "self-confidence and feminist habits of assertion."
Tominey added that there was a "clash of cultures" between Meghan and the staff, mostly because the former Suits star did not know all of the ins and outs of the institution.
"It's a bit like Downton Abbey — there's a hierarchy of staff who have been at Buckingham Palace for years and years, to serve Queen and country," Tominey explained. "And, therefore, for Harry and Meghan to be making demands, there was a bit of below-stairs chatter, particularly with the Duchess, that was, 'Well, hang on a minute, who do you think you are?'"
At the end of March, Meghan and Harry moved to LA and are no longer active members of the royal family. The two are reportedly going to buy a home in Malibu.
Is Prince Harry finding LA life difficult?
Primatologist Jane Goodall, a friend of the duke and duchess, said in an interview with the Radio Times that the Duke of Sussex has found it "challenging" to adjust to his new life. Goodall has remained in contact with Harry and Meghan throughout Megxit. And she admitted she does not know what Harry will do next.
"I don't know how his career is going to map out, but yes, I've been in touch, though I think he's finding life a bit challenging right now," Goodall said.
Goodall has been close to Harry and Meghan over the past several years. The couple invited her to Frogmore Cottage shortly after their son, Archie Harrison, was born. And she was one of the first people outside of the royal family to hold him. Harry and Meghan have not said anything about Goodall's latest comments.
Did the Sussexes care about clashing schedules?
When they were still active members of the royal family, Meghan and Harry faced criticism for posting on social media when other royals were promoting their respective events. The royals usually coordinate posts to avoid competing for the spotlight. And royal expert Richard Fitzwilliams told Express he believes Meghan and Harry did not care about when they scheduled posts.
"In recent months Meghan and Harry did not seem to care if their activities clashed with those of other senior royals and this is no longer the concern it once was," he shared.
Fitzwilliams pointed out how Prince William and Catherine, Duchess of Cambridge have done a great job coordinating their efforts with Prince Charles, resulting in a united front. But he said this is an area where Meghan and Harry fell short when they were still working royals.
Queen Elizabeth allegedly scolded Prince Harry and Meghan Markle
As part of their exit as working royals, Meghan and Harry agreed to stop using their royal highness titles. They also will become financially independent from the crown, which means footing the bill for their new lives in LA.
A good chunk of their expenses will be security, which could cost millions per year. Given the high price tag, Queen Elizabeth allegedly scolded the couple for trying to get the crown to pay for their safety, according to Express.
"The Queen has made it clear to the couple that at some point they are going to have to take on that cost themselves," royal expert Omid Scoobie said. "But Buckingham Palace never comments on security matters. Time will tell."
Queen Elizabeth has not commented on Harry and Meghan's security costs. Insiders claim that Prince Charles will help with the bill, though how much he is contributing remains a mystery.