Meghan Markle and Prince Harry Didn't Like How 'Tiny' Their Home Was Compared to the Cambridges', Royal Expert Claims
It's no secret that Meghan, Duchess of Sussex and Prince Harry have some tension with Catherine, Duchess of Cambridge and Prince William. In recent years, numerous sources have reported that the pairs are at odds with each other.
While many people have speculated on the reasons behind the friction, a royal author believes it came from their different home sizes when Meghan and Harry used to live in the United Kingdom.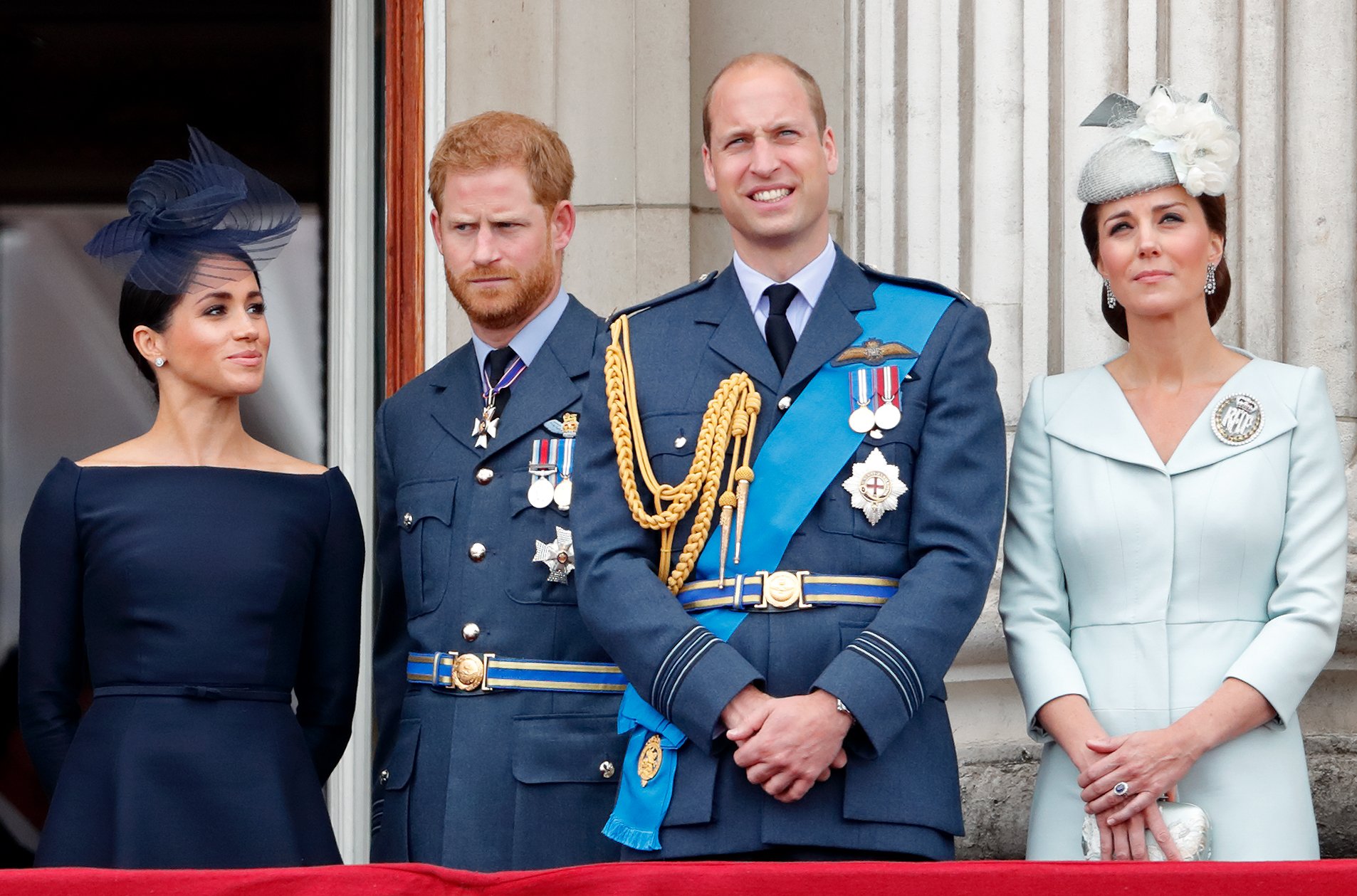 Where did Meghan Markle and Prince Harry used to live in the U.K.?
Upon their marriage in 2018, Meghan and Harry settled down in Nottingham Cottage, a two-bedroom house on the grounds of Kensington Palace. Harry had been living here for years, and Meghan simply joined him in making it their first family home.
However, a year later, the couple decided to move to Frogmore Cottage, which is a part of the royal family's estate in Windsor, Berkshire – a countryside town about 30 minutes outside of London.
Meghan and Harry only lived at Frogmore Cottage for a few months before moving to North America.
Meghan Markle and Prince Harry allegedly did not like that their home was 'tiny'
RELATED: Prince Harry and Meghan Markle's First Netflix Production Is About a Topic Close to Harry's Heart
Back when Meghan and Harry were still residing in Nottingham Cottage, they allegedly did not like how small it was compared to where Kate and William were (and are still) living: Apartment 1A at Kensington Palace. Apartment 1A is a massive home with 20 rooms, an elevator, and a gym.
"Nottingham Cottage is in the grounds of Kensington Palace, and it's quite small. It's tiny compared to the enormous double apartment that Kate and William have," royal author Tom Quinn said in Channel 5's documentary Meghan & Harry: Two Troubled Years, according to Express.
He added that this made the Sussexes feel they are below the Cambridges, saying, "It was being pointed out to them in no uncertain terms that they weren't in the first division, because that place is held by William and Kate. Inevitably that led to friction… In Meghan's world, if you're determined enough, you can get to the top. But Meghan can't, she can't get to the top whatever she does."
Meghan Markle and Prince Harry have a bigger home now
RELATED: Meghan Markle Helped Prince Harry Envision a Better Life for Himself Outside the Royal Family, Expert Says
In 2020, the couple moved to California and settled down in the town of Montecito in Santa Barbara County. 
Meghan and Harry also bought a $14.7 million home. It has 19,000 square feet, nine bedrooms, 16 bathrooms, an elevator, a game room, and a home theater. The grounds of the estate also include a tennis court, a "tea house," and a "children's cottage."
A source reportedly told Page Six that the couple hopes to raise a family in the quiet community they have moved into.
"They intend to put down their roots in this house and the quiet community, which has considerable privacy," the insider said. "This is where they want to bring Archie up, where they hope he can have as normal a life as possible."