Meghan Markle and Prince Harry Have Become 'Palace Pariahs,' Critic Says
It's no secret that Meghan, Duchess of Sussex and Prince Harry are distant from the rest of the royal family. The couple has been living in California and is establishing careers away from the monarchy. However, according to a critic, Meghan and Harry have not been in people's good graces and are now "palace pariahs."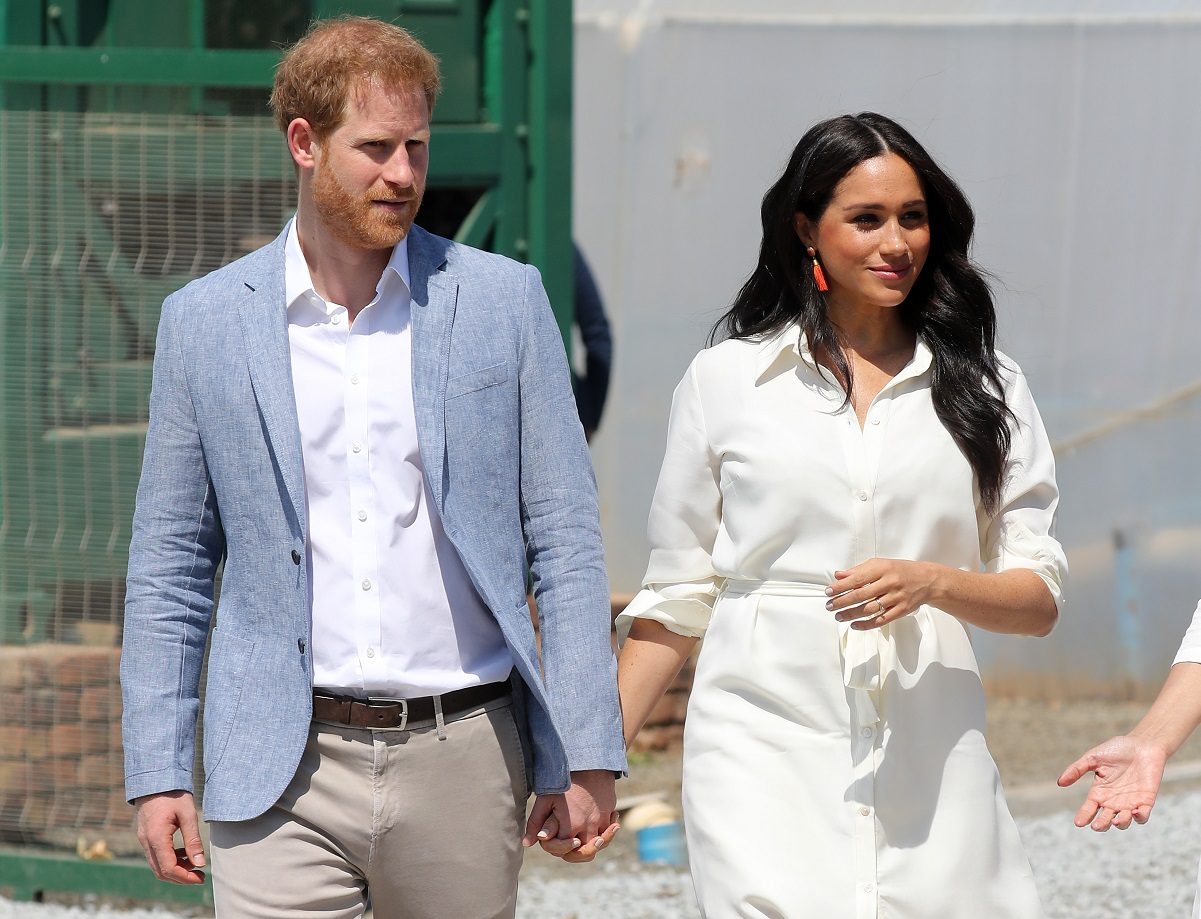 Meghan Markle and Prince Harry have separated themselves from other royals
In early 2020, Meghan and Harry announced they would step down as senior royals. The pair subsequently moved to Montecito, California, and tried to establish independence from the royal family.
A year later, they also began giving interviews that criticize other royals. For example, they had a tell-all interview with Oprah Winfrey in March 2021, where they claimed one unnamed royal made racially charged comments about their son. Meghan also alleged that palace staffers did not help her with mental health issues and took away her passport and driver's license.
After the talk with Oprah, Harry also gave more interviews in which he shared grievances against the royal family. In August 2021, he announced he would be publishing a memoir with more details about his childhood and life.
These moves have not sat well with other royals. Some sources say the royal family reportedly no longer trusts Harry.
A critic calls the Sussexes 'palace pariahs'
RELATED: Prince Harry Was Reportedly Warned That Meghan Markle Would 'Ruin [His] Life'
According to critic Daniela Elser, the Sussexes had big plans for their careers after stepping down as senior royals. However, they have instead become "palace pariahs."
"This year promised to be the biggest and brightest yet for Harry and Meghan," Elser wrote, according to NZ Herald. "Unshackled from the palace, unfettered from all that pesky hierarchy, protocol and the ludicrous demand to own nude hose, they seemed poised for 12 months of world conquering. Having notched up a rumoured $180 million in deals, they could now guarantee they could keep the lights on and would get their annual invitations to the Oscars."
Elser continued, "But all of that promise has not panned out. Instead, what has defined this year (so far at least) is the couple solidifying their status as palace pariahs while failing to make much of any sort of mark on the philanthropic landscape."
The Sussexes reportedly want a meeting with Queen Elizabeth
RELATED: Critics Are Mocking Prince Harry and Meghan Markle's Statement About Recent World Events
Meghan and Harry have been living in California and rarely stepped foot in the UK ever since they stepped down. Nonetheless, according to The Sun, the Sussexes now want to return to the UK for a meeting with Queen Elizabeth after months of feuding.
"Harry and Meghan have made this offer but a lot of people are shocked by the sheer nerve of it," a source said. "They may genuinely want to see the Queen but it's breathtaking given what they've put her through this year."
The insider also added, "The Queen is still very fond of Harry, and would love to see Lilibet and her brother Archie. But courtiers are surprised by the move, especially from Meghan, after what has happened."