Meghan Markle and Prince Harry's New Way of Making Money is a 'Deadly' Move, Expert Says
Meghan Markle and Prince Harry stepped down as senior royals in 2020. One of their reasons for doing so was a desire to be financially independent from the royal family.
True to their words, the Duke and Duchess of Sussex have been finding various ways to make money while living in California. However, according to a PR expert, their latest move might be a "dangerous" one.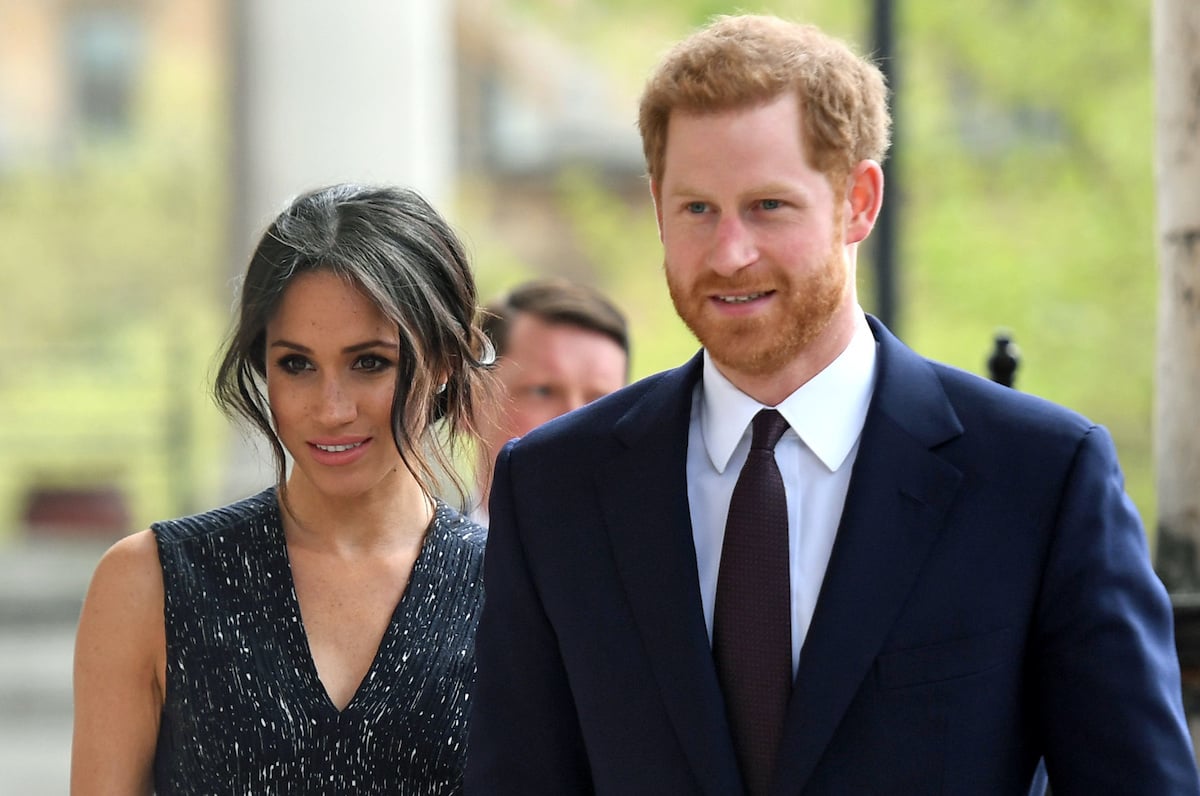 How have Meghan Markle and Prince Harry been making money in the U.S.?
Thanks to their popularity, Meghan and Harry are able to work with big companies to further their brand. For example, they signed deals with streaming giants Netflix and Spotify to create content.
Meghan and Harry also started working with book publisher Penguin Random House. In June 2021, Meghan released a children's book called The Bench. As for Harry, the prince will release a memoir in 2022.
Additionally, Harry also became the chief impact officer at BetterUp, a mental health startup. It has been reported that Harry could be making six figures in this role.
Both Meghan and Harry recently became "impact partners" at an investment firm called Ethic. The service focuses on helping investors put money toward causes such as racial justice and climate change.
Meghan and Harry learned of Ethic via friends, according to a New York Times interview. The Duchess of Sussex also shared, "My husband has been saying for years, 'Gosh, don't you wish there was a place where if your values were aligned like this, you could put your money to that same sort of thing?'"
An expert says working with Ethic is a 'deadly' move for the Sussexes
Meghan and Harry's partnership with Ethic has received some criticism. According to PR expert Eric Schiffer, who is the chairman of Reputation Management Consultants, the Sussexes' brand could be diluted if they do not choose who to work with carefully.
"This is another clever way to extend their brand in ways that align with the affinities of Gen Z and younger Millennials," Schiffer told Newsweek. "But in many ways, it's dangerous because it's getting to the point where it's borderline a department store mentality, where they're looking for every possible extension of how they can apply and monetize."
Schiffer also noted that it is not a good look if people feel like Meghan and Harry are being "too commercial." This could make onlookers question their motives.
"I think they're getting to the point where it could be deadly from a brand perspective because it will start to raise questions of their true intent and alignment with some of these causes that are part of the rollout," Schiffer said. "So for instance, how much do they really care about the ethical alignment of investment, or is this about a paycheck?"
Meghan Markle and Prince Harry have a proven track record of philanthropic efforts
Nevertheless, working with an investment firm dedicated to social justice causes and solving climate change seems to be up Meghan and Harry's alley. 
When Meghan was 11 years old, she wrote letters to denounce a dishwashing commercial that she deemed sexist. As a royal, Meghan also worked with organizations to help women and people of color.
Meanwhile, Harry has spoken out about the need for sustainability and going green. He even founded Travalyst, an initiative that hopes to make traveling more eco-friendly.