Meghan Markle and Prince Harry Sent a Subtle Message That They Don't Regret Royal Exit and California Move
Becoming a member of the royal family sounds like a dream come true for so many people, but for Meghan, Duchess of Sussex, it was anything but that. Even before she and Prince Harry were officially married, the former American actress was being attacked relentlessly from the media, and even now, it shows no signs of stopping.
It was at the beginning of 2020, the Duke and Duchess of Sussex made the surprising decision that they were going to step down from their duties as senior working royals in a move that was quickly dubbed "Megxit." The couple announced that they were doing this in search of a quieter, more private life, something that they just didn't feel that they were getting in their royal roles.
After spending a few months in Canada, the duke and duchess finally settled into a new home in LA, and Meghan and Prince Harry sent a subtle message that they don't regret their royal exit and California move.
Moving thousands of miles away to a new place
Shortly after Meghan and Prince Harry's royal wedding, they relocated to Windsor, England to escape some of the royal spotlight, and many fans thought that was exactly where they would stay. However, Windsor wasn't allowing the couple the privacy that they truly wanted for themselves and their son Archie.
When they took off for Canada, fans around the world were under the impression that was where they were going to settle down. It was a few months later that Meghan and Prince Harry surprised everyone once more when they headed to Meghan's hometown of LA to stay in a lavish home owned by their celebrity friend Tyler Perry.
Recently, the couple purchased an extravagant home of their own, and it has been through Zoom calls that fans have been treated to small glimpses of the inside of the Sussexes' new residence. 
There are differing reports about how Meghan and Harry are feeling
RELATED: Prince Harry and Meghan Markle's New Gig Has Royal Family Nervous
Related post url: 
Anyone who keeps up with royal news has surely read several reports by now regarding how Meghan and Prince Harry are feeling about their new journey in California. While there is no way for us to know what is said behind closed doors, there are some reports that say that the two of them "absolutely love" LA, and feel that their new neighborhood has "magic to it."
While many fans are happy to hear this, there are also reports stating the exact opposite. Some news outlets seem to feel that Prince Harry regrets ever leaving England in the first place, and would love to "be back in the fold."
While the differing reports can be confusing, there is a clue that Meghan and Prince Harry are perfectly happy with their new life in California.
Meghan and Prince Harry sent a subtle message that they don't regret royal exit and California move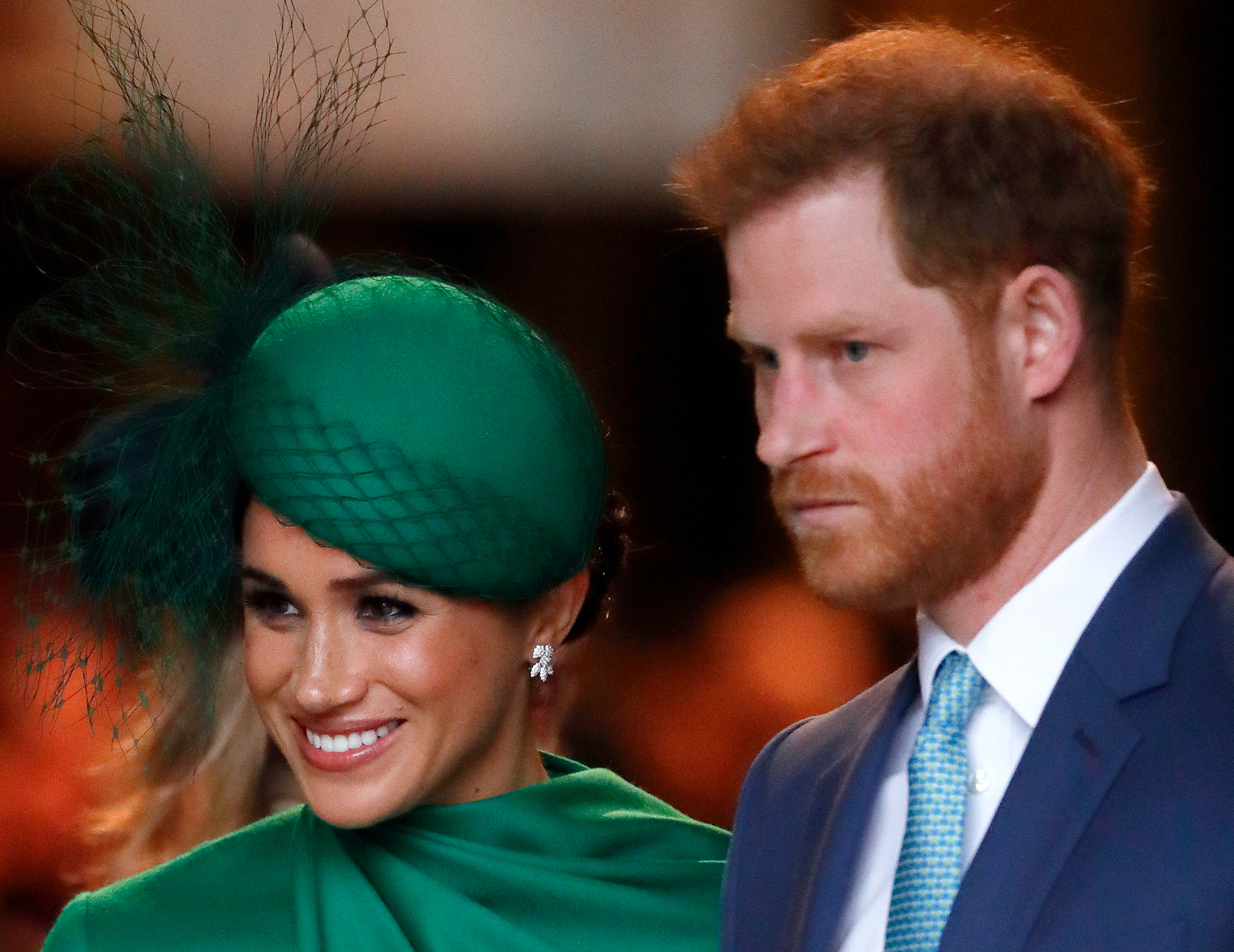 So, do Meghan and Prince Harry really wish that they would have stayed in the United Kingdom as working members of the royal family? Apparently, fans don't think so.
On a recent Zoom call, many people noticed that they have decorated their new digs with a print of the sheet cover music for "I Love You, California," the official state anthem. This is a strong indication that they feel they have made the right decision with Megxit and their new journey in LA, and we have to say that we couldn't be happier for the Duke and Duchess of Sussex.
Even the children of the creators of the print expressed their delight, saying that "Recently the Duke and Duchess of Sussex, a.k.a. Harry and Meghan, got their royal hands on one of my Dads framed "I love you California's". He doesn't think it's a big deal but it is."