Meghan Markle and Prince Harry's Black Lab's Name Is a Nod to Their Romance
Prince Harry and Meghan, Duchess of Sussex, are a couple who are in love and not afraid to show it. Even when they were carrying out official duties on behalf of Queen Elizabeth, the couple never hesitated to show a little PDA — something that not too many royals dare to do.
They are not shy about talking to others about how much they mean to each other, and it is pretty safe to say that their relationship is as strong as can be. Almost everything that Meghan and Prince Harry do seems to have some sort of significance. Even when they picked out a name for their son, Archie Harrison, it had special meaning, since the middle name "Harrison" was chosen to signify the words "Harry's son." 
We all know that Prince Harry and Meghan both have soft spots in their hearts for animals. Prince Harry had a few pets over the years, and everyone is well aware of the fact that Meghan's dogs mean the world to her.
A few years ago, the couple added a black lab to their family, but we didn't know what they were calling the dog until now. Here is how Meghan and Prince Harry's black lab's name is a nod to their romance.
A little about Meghan and Harry
Meghan and Prince Harry had a whirlwind romance, to say the least. Just a few years ago, it almost seemed as though Prince Harry might not ever settle down, but we are sure glad he did. The prince had a few girlfriends over the years, but he never really came close to the altar with anyone.
That all changed, however, when Meghan came into the picture, and after dating for a while, Prince Harry proposed to the American actress while the two of them were at home, roasting a chicken for dinner. Royal life certainly had its ups and downs for the couple, and it got pretty overwhelming for them.
After growing tired of the relentless British media, they made the surprising announcement that they would be stepping down from royal duties. Before long, the split was official, and now Meghan and Prince Harry have settled down in Meghan's hometown of LA, California.
Adopting a new black lab
It is no secret that Meghan has always been a humanitarian who goes out of her way to help others. She loves animals, and People reports that the duchess even made a secret visit to her animal charity patronage, further proving her dedication.
Before meeting Prince Harry, she even adopted two rescue dogs named Guy and Bogart, and fans know just how much she still adores them. While Bogart remained in Canada, where Meghan used to live, she was able to take Guy across the pond to England when she moved there to be with Prince Harry.
However, the beloved dog isn't alone. Meghan and Prince Harry adopted a black Labrador back in 2018, and according to Harper's Bazaar, the new dog gets along fabulously with Guy and the rest of the family.
Meghan Markle and Prince Harry's black lab's name is a nod to their romance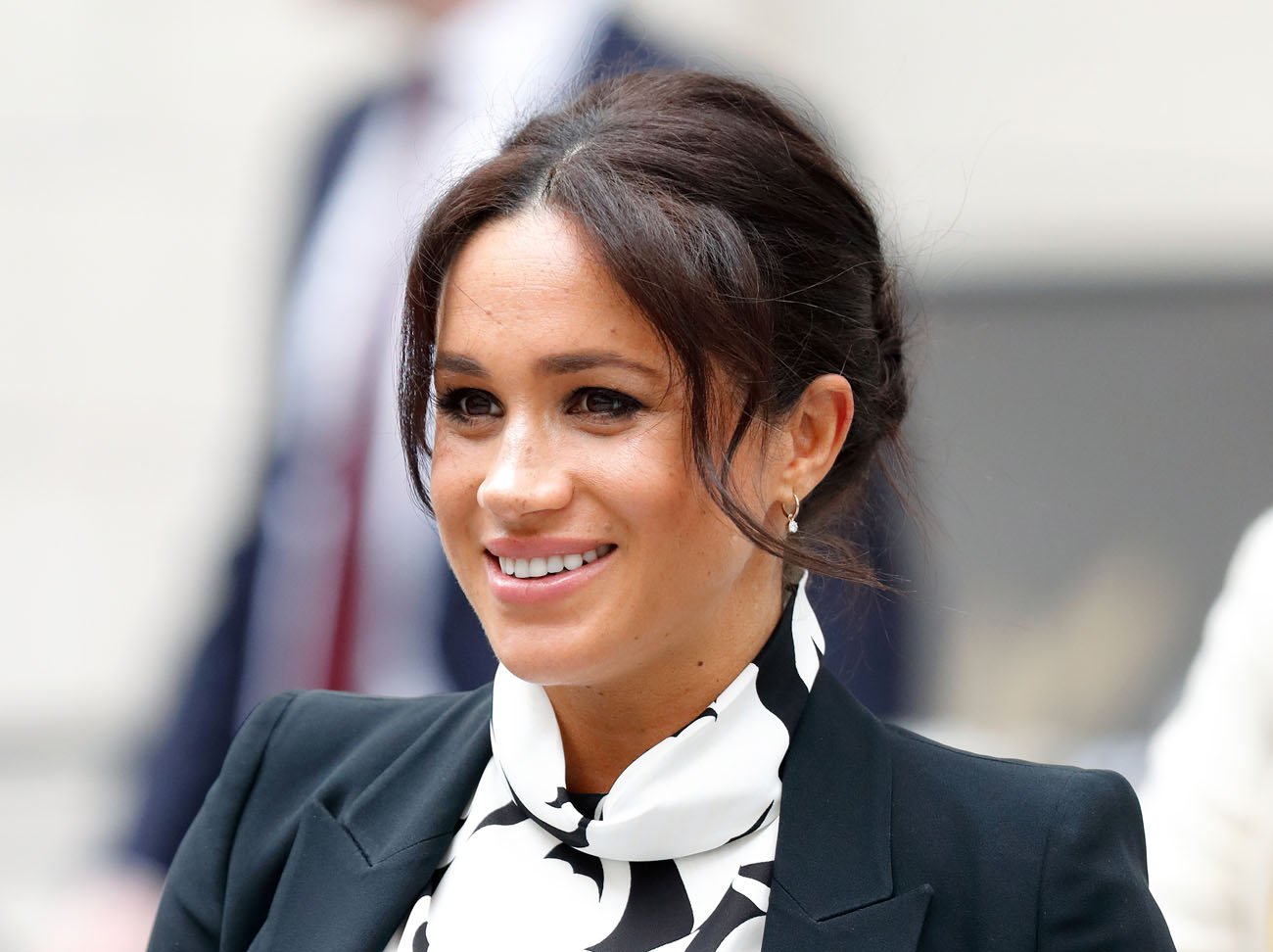 They have had the black lab for quite some time now, and we have just recently found out that the dog's name is a nod to their royal romance. How so? Well, Vanity Fair reports that they named him Pula, which means "rain" in Setswana, the language spoken in Botswana.
This is significant because it is where Prince Harry and Meghan fell in love early in their relationship.
During their 2017 engagement interview, Prince Harry revealed: "And then it was I think about three, maybe four weeks later that I managed to persuade her to come and join me in Botswana. And we camped out with each other under the stars. She came and joined me for five days out there, which was absolutely fantastic."
The name is also the official currency of Botswana, making it even more special to the couple, Archie, and their wonderful pets. 
In fact, the country is so special to them that Meghan recreated their romantic getaway to celebrate Prince Harry's 2019 birthday. "Last year, for Harry's birthday, Meghan recreated their Botswana camping adventures in their backyard," a source told Us Weekly. "It's a place that means so much to them — and to Harry in particular — so Meghan wanted to bring that happy place to him on his day so she set up a tent, got sleeping bags, cooked dinner and recreated Botswana where they fell in love."
PopSugar reports that Prince Harry made it "very clear" in Botswana that he wanted to marry Meghan and they "felt more connected to each other than ever."