Meghan Markle and Prince Harry's Dreams of Finding Happiness in the US Is Reportedly In 'Tatters'
There might be trouble in paradise for Meghan Markle and Prince Harry. The Duke and Duchess of Sussex are reportedly living in Tyler Perry's mansion in Los Angeles now that their exit from the royal family is official. The couple had grand plans for their life outside of the royal spotlight, but a royal expert says that their dream of finding happiness in LA is now in "tatters."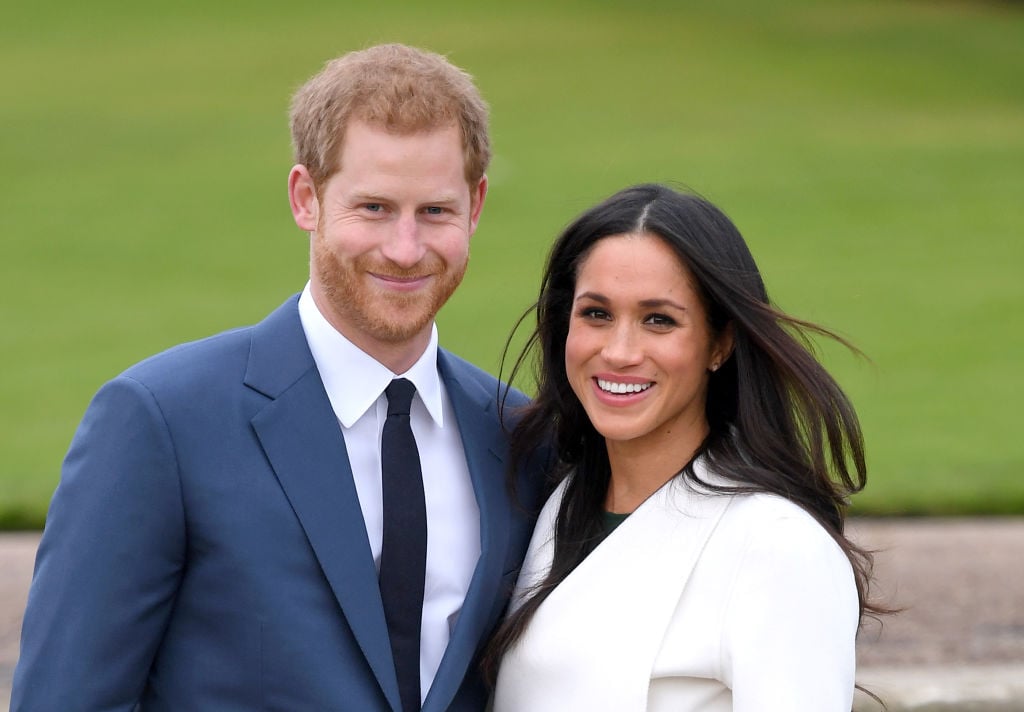 Meghan Markle and Prince Harry start their new lives in LA
Meghan, Duchess of Sussex, and Harry moved from Canada to LA back in March. Now that their exit from the royal family is official, the two will be splitting their time between LA and the United Kingdom while becoming financially independent from the crown.
Although they are currently living in Perry's mansion, the Duke and Duchess of Sussex are reportedly looking to purchase a home of their own in the area. Living in LA gives them plenty of opportunities to build their new brand and also puts Meghan closer to her mom, Doria Ragland.
It is still unclear what Meghan and Harry plan on doing for a living, though they certainly have plenty of options at their disposal. Meghan has already completed a deal with Disney for some voiceover work and could certainly return to acting in the near future.
RELATED: Prince Harry and Meghan Markle's Biographer, Omid Scobie, Has Been Secretly Working on 'Finding Freedom' for Over 2 Years
Harry, meanwhile, has secured a few public speaking gigs, something that he was constantly doing as a member of the royal family. Harry and Meghan also have their new brand to promote, Archewell, which could also make them money.
While Meghan and Harry are exploring their options, one royal expert believes their dream of finding happiness in LA are all but over.
Prince Harry and Meghan Markle pump the brakes on their new plans
Meghan and Harry moved to LA right before the coronavirus pandemic shut down most parts of the country. But due to the current crisis, they have been unable to launch Archewell and get their new foundation off the ground.
According to Express, royal expert, Russell Myers, believes the delays are weighing heavily on Meghan and Harry. Not only is the couple's plans "up in the air," but their hopes of launching Archewell is now "in tatters."
"They had huge plans once they settled in Los Angeles… to set up their own foundation and now obviously these plans are in tatters," Myers shared.
Myers added that Meghan and Harry were going to "launch themselves into the corporate world" and get involved in public speaking. They expected to earn millions of dollars booking gigs around the country, but those plans are a no-go amid the pandemic.
The Sussexes, of course, have not commented on the reports surrounding their future plans in LA. But until the current crisis is over, they will have a difficult time getting anything up and running.
Sophie Wessex opens up about Megxit
While we wait to see what is next for Harry and Meghan, Sophie Wessex recently shared her thoughts on their exit from the royal family. During her visit to South Sudan, Sophie was asked if her workload will be increasing in light of Megxit.
In response, Sophie revealed that she has not received any kind of notice that she should be increasing her workload. According to Town and Country, Sophie explained how her current schedule is very busy and she doesn't really have time to expand it.
"We've all got our own little portfolios. I don't see anything changing, but if we're asked to do more … I don't know because it hasn't really happened," she stated. "I am pretty busy already, so I'm not sure how much more I can do."
RELATED: Meghan Markle and Prince Harry Have Reported Multiple Security Threats To the LAPD
Meghan and Harry have remained silent on the many rumors surrounding their departure. The two announced their exit at the beginning of the year and spent a few months ironing out the final details.
It is unclear when the Duke and Duchess of Sussex will return to London, but the royals are set to re-examine their exit in one year. Until then, we can only hope that Meghan and Harry continue to update fans on their plans as they establish themselves in LA.