Meghan Markle and Prince Harry's Quarantine Meals Are More Civilian Than Celebrity Chef
The coronavirus (COVID-19) pandemic has been affecting many people around the world. As countries try to "flatten the curve," both celebrities and average citizens alike have been hunkering down in their homes and avoiding physical contact with others.
Before the pandemic, royals like Meghan, Duchess of Sussex and Prince Harry lived life differently than most other people, especially since they had household staff members to take care of businesses around their house. However, COVID-19 has given Meghan and Prince Harry a new normal. It has been reported that these days the couple are surprisingly quite relatable with their daily routines.
Meghan Markle and Prince Harry are currently in Los Angeles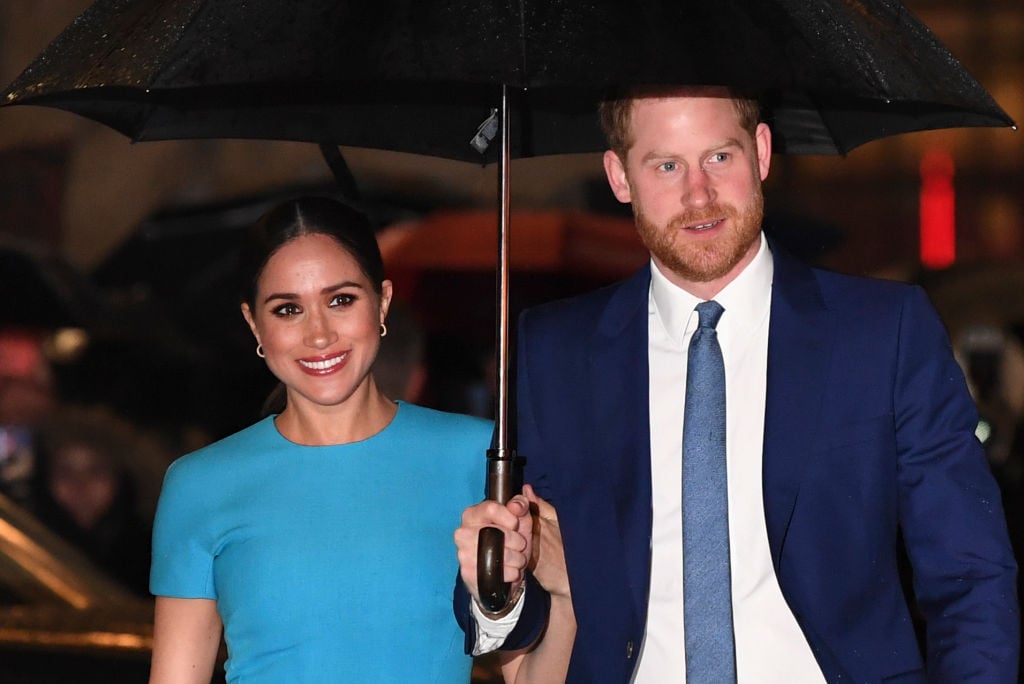 Earlier this year, Meghan and Prince Harry announced that they had decided to step away from their role as senior members of the royal family. The couple shared that they wanted to be financially independent as well as spend more time in North America.
Since late last year, the Duke and Duchess of Sussex has been residing in North America, only making trips back to the United Kingdom occasionally for work and family reasons. They lived in Canada for a few months before moving to Los Angeles in March.
It has been reported that Meghan and Prince Harry are currently residing in a "secluded compound" in the Hollywood area and riding out the COVID-19 pandemic with their son. Sources believe that this will not be their permanent home, however, and they are still looking for another place that can offer them more privacy.
Meghan Markle and Prince Harry are cooking their meals at home
With the pandemic in full swing, Meghan and Prince Harry are keeping their distance from other people. Because of this, it seems that their household does not include a lot of staff members at the moment, and they are living like many average folks.
An insider told Us Weekly: "Harry says moving to L.A. has been liberating. They order from Whole Foods or Trader Joe's, and they don't have a chef right now, so Meghan often cooks."
Even before they decided to move to North America, Meghan was already cooking a lot for Prince Harry and their son, Archie. The former actress is known for her healthy lifestyle that includes a lot of nutritious, homemade meals. Back when she used to have a personal blog online, she often liked to share recipes with fans, so it's clear that cooking is something she excels at.
Is Prince Harry feeling isolated from his family back in the UK?
Since travel is extremely limited nowadays, Prince Harry cannot go back to the UK as easily. According to a few sources, this has been tough for him to deal with.
His father, Prince Charles, was diagnosed with COVID-19 a few weeks ago. An insider shared that Prince Harry was "overwhelmed with feelings of guilt" for being far away from his family during this trying time. Prince Harry also allegedly "confessed to feeling beyond helpless" at the current situation.
Additionally, royal commentator Angela Mollard believes that Prince Harry might also be feeling "tremendously isolated" since he is an ocean away from the life that he grew up with.
"Of all the times to move apart from the royal family, I can imagine that right now he feels tremendously isolated," Mollard said. "Everybody, of course, is isolated but he is not just isolated from his family, he is isolated on the other side of the world. He is just with Meghan and their son, they will be having no contact with friends and he can't engage with anything purposeful at the moment.
However, despite being physically on another continent, it has been said that he keeps in touch with Prince William and Queen Elizabeth regularly. Perhaps once the pandemic is over and Prince Harry finds his footing in America, things could be a lot easier for him and his family.