Meghan Markle and Queen Elizabeth: Their Relationship in Photos
When Meghan, Duchess of Sussex married Prince Harry, Duke of Sussex in 2018, she didn't just become royalty but she gained new family members too. The former actress had to get to know everyone in the royal family, among them Harry's grandmother, Queen Elizabeth II. Keep reading to find out more about Meghan and her relationship with the queen.
They got off to a good start
After Harry and Meghan announced their engagement in Nov. 2017, they sat down for an interview with the BBC during which they talked about their romance and, of course, Meghan's first meeting with the queen which happened over tea, according to Us Weekly. Meghan called the queen an "incredible woman" and, according to royal biographer, Andrew Morton, prepped for the visit in her home state.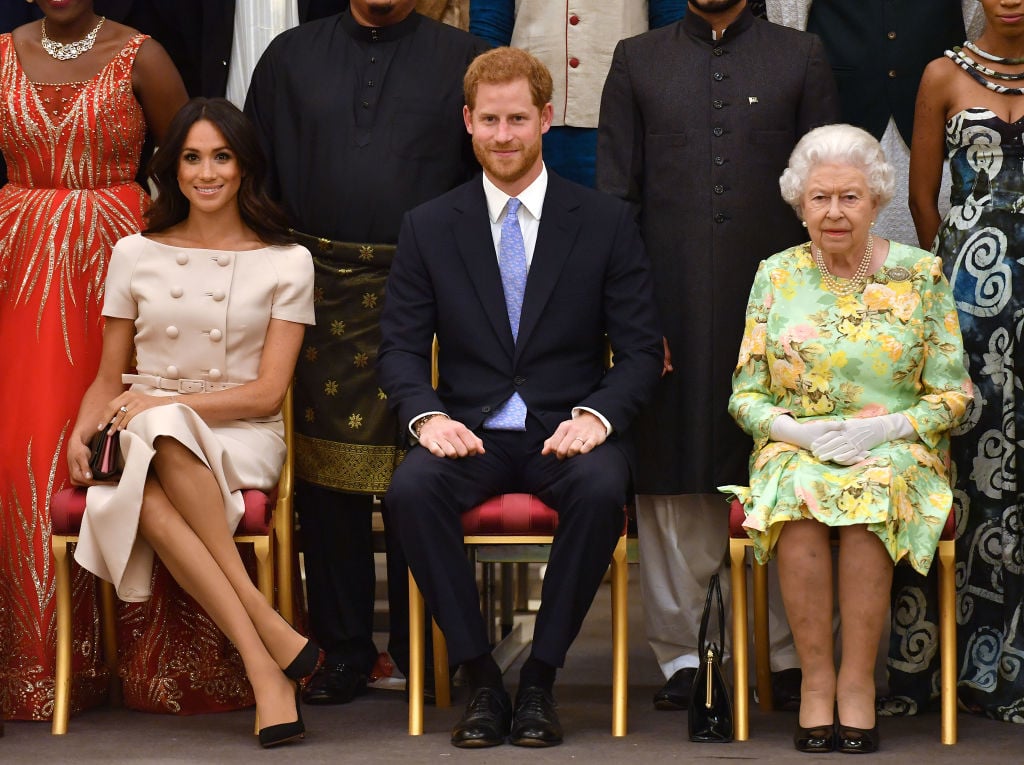 To learn all of the protocols that go along with having tea with the queen, Meghan went to Rose Tree Cottage in Pasadena, Calif., Morton wrote in his book, Meghan: A Hollywood Princess.
Meghan not only charmed the queen but her dogs too. Harry remarked in their joint interview that his grandmother's beloved dogs sat at Meghan's feet during tea time. 
Meghan Markle attended the royal family's Christmas celebration
Following their engagement, Meghan joined Harry and the rest of the royal family for their annual Christmas celebration at Sandringham, one of the family's royal residences. 
A fiancée getting invited to a Christmas party may not seem like a big deal but in the British royal family, it's a very big deal because traditionally, partners of royals aren't usually invited to participate in the festivities if they aren't married yet.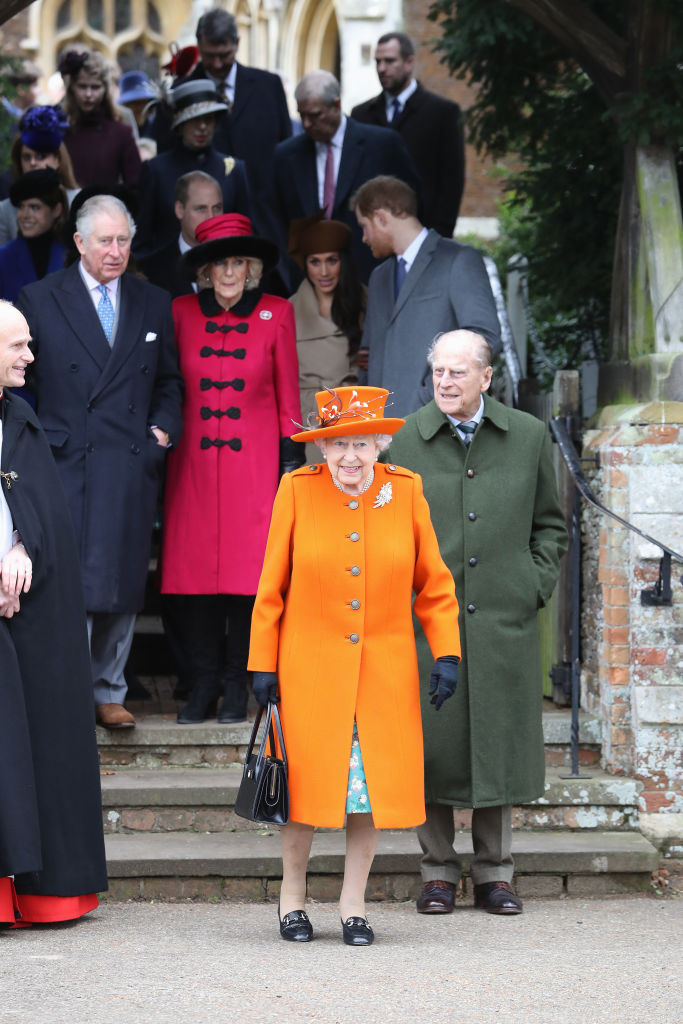 Catherine, Duchess of Cambridge didn't get an invite before she married Prince William, Duke of Cambridge. Clearly, the queen liked Meghan enough to break royal tradition and allow her to attend with Harry. 
They may have had an 'instant bond'
According to what body language expert, Judi James, told Express, there were signs Meghan and the queen may have developed a strong bond early on.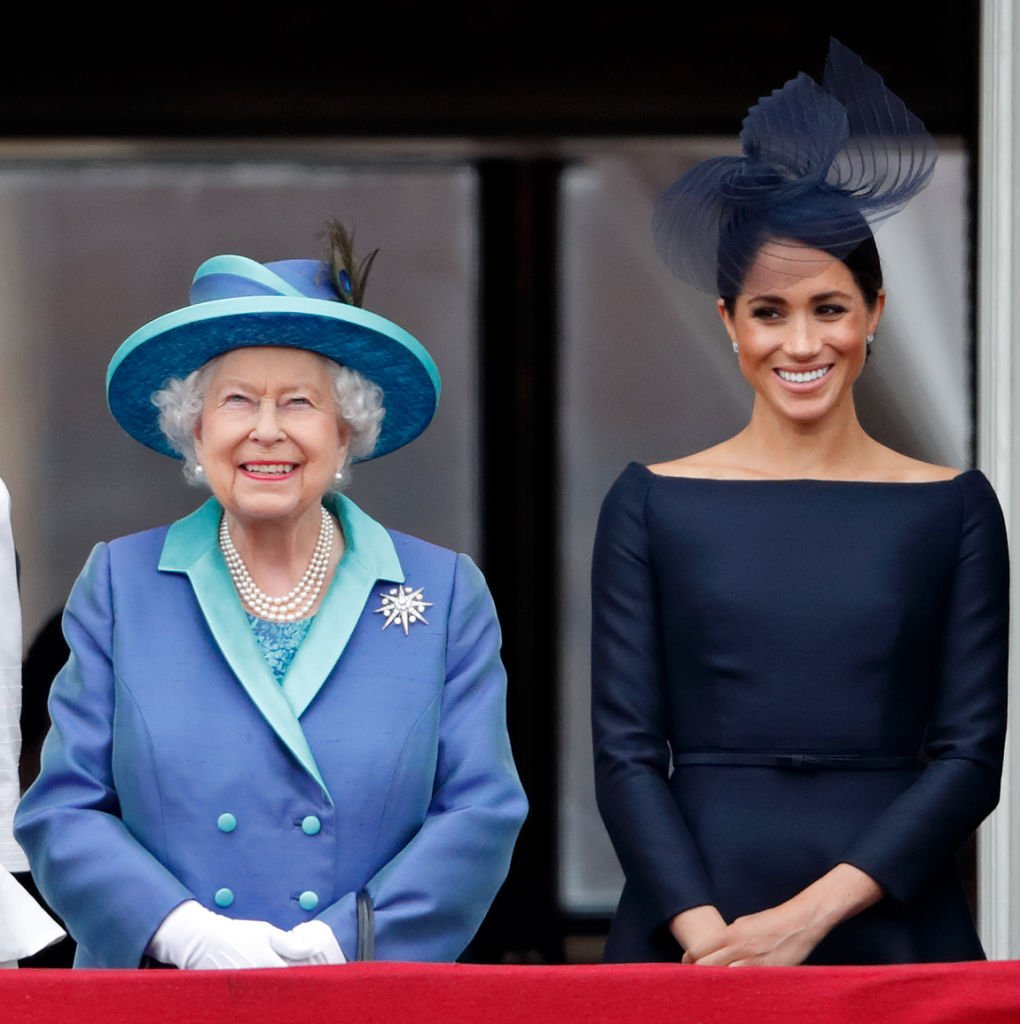 "Meghan was fast-tracked into the royal firm. She did the traditional 'induction' trip and appearance with the Queen much sooner than Kate did," James said.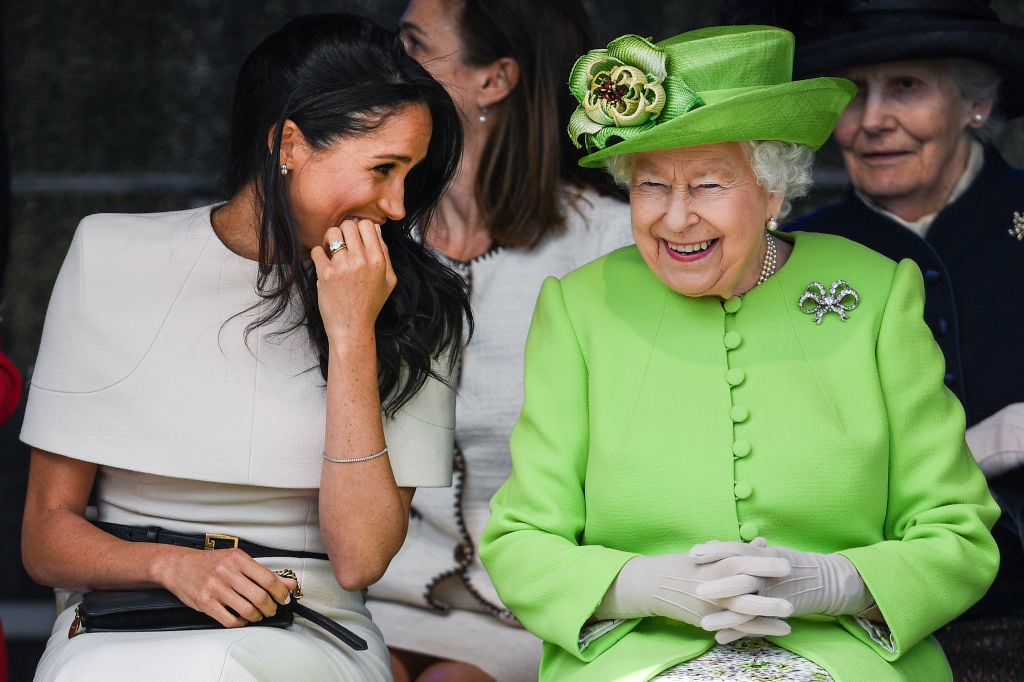 "This suggested some trust in Meghan's confidence as a new royal and some instant bonds between her and the queen."
Plus, with only 27 days of being a royal under her belt — or rather her tiara — the queen invited Meghan to join her during an overnight stay on the royal train, something William and Catherine had yet to do. Another positive sign they had (and continue to maintain) a good relationship.
Queen Elizabeth is 'proud' of Meghan Markle
Following Harry and Meghan's announcement they planned to step down as senior members of the royal family, the queen issued a statement about it on Jan. 18, 2020.
In it, she got more personal than usual saying she wished her Harry, Meghan, and their son, Archie Harrison Mountbatten-Windsor, could build a "happy and peaceful new life." Not only that but she made a point to address the Duchess of Sussex, saying she'd been "particularly proud" of Meghan "has so quickly become one of the family."
The queen and Meghan both appear to hold each other in high regard. We'll have to see what the future holds for their relationship as Meghan and Harry start their new life.