Meghan Markle Asked a Friend 1 Question After Meeting Prince Harry, According to Royal Biography
TL;DR:
Prince Harry and Meghan Markle were set up by a mutual friend in 2016.
According to Finding Freedom, Meghan Markle asked a friend if she sounded "crazy" after meeting Prince Harry because she thought "this could have legs."
The former Suits star also asked another question before going on a date with Prince Harry.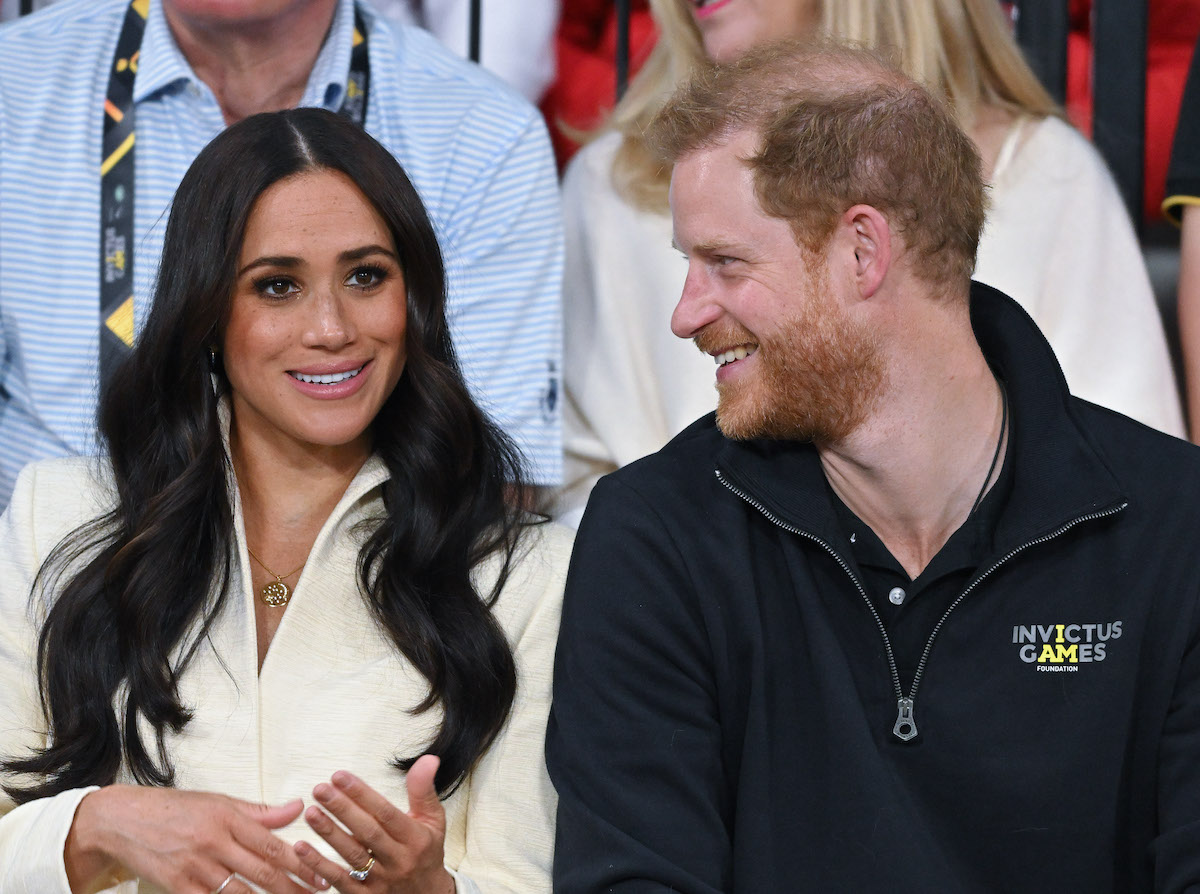 Meghan Markle and Prince Harry are living a post-senior royal existence stateside. But before they were married with children, dogs, and rescue chickens, they were two people going on a blind date. According to the 2020 biography, Finding Freedom, the Duchess of Sussex asked one question after meeting the Duke of Sussex.
Meghan and Prince Harry were set up by a mutual friend
Harry and Meghan shared how they met after announcing their engagement in November 2017. During a BBC interview, the two recalled being introduced by a mutual friend in July 2016.
After meeting once they had, according to Harry, two "back-to-back" dates in London, England. Harry also said he'd never heard of Meghan, who was then starring in the successful legal drama, Suits.
The now-parents of two went on, sharing memories from their first meeting.
"When I walked into that room and saw her and there she was sitting there, I was like 'OK, well I'm going to have to really up my game here,'" Harry said.
As for Meghan, she remembered their shared desire of inspiring positive change as what led to a second date.
Later, the Duke and Duchess of Sussex spent five days in Botswana together. That time allowed them, as Harry put it, "a chance to get to know each other."
Meghan Markle asked a friend if she sounded 'crazy' saying the romance 'had legs,' according to a royal biography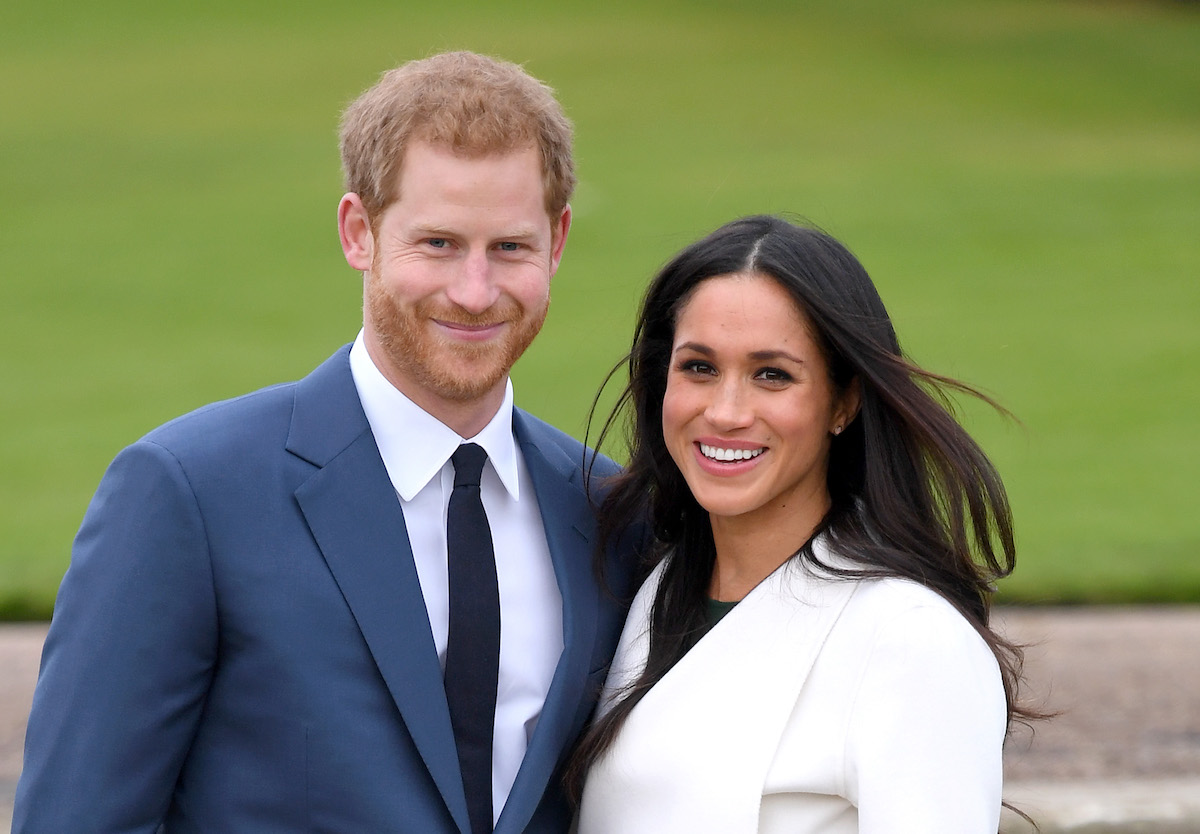 Per Express, Omid Scobie and Carolyn Durand recounted Harry and Meghan's first meeting in their 2020 biography, Finding Freedom. The co-authors said Meghan and Harry sipped drinks (a martini for her and a beer for him) while they asked each other questions about work.
After the date, Meghan called up a friend, according to Finding Freedom. "'Do I sound crazy when I say this could have legs?'" she asked.
As Scobie and Durand wrote in the book, Harry and Meghan had been "too engrossed in their conversation" and "too involved with each other" to touch the food in front of them. They even quoted someone as saying "'almost immediately'" Harry and Meghan were practically "obsessed with each other.'"
Meghan Markle asked 1 question before meeting Prince Harry
Her first meeting with Harry wasn't the only time Meghan had questions. As she said following their engagement announcement, she wanted to know one thing about Harry before they spent time together.
"I didn't know much about him, and so the only thing that I had asked her when she said that she wanted to set us up, was, I had one question," Meghan recalled. "I said, 'Well is he nice?' She explained, saying, "Because if he wasn't kind, it just didn't, it didn't seem like it would make sense."
The rest is, as they say, history. Rather, royal history. Meghan and Harry wed in May 2018. They went on to welcome a son, Archie Harrison Mountbatten-Windsor, in 2019. Today, they reside in Montecito, California, with Archie and their 1-year-old daughter, Lilibet Mountbatten-Windsor.
RELATED: Prince Harry and Meghan Markle 'Tried to Enforce' 1 Royal Rule at the Invictus Games — Commentator