How Meghan Markle Became Friends With Gloria Steinem: 'I Owe This Friendship to You'
TL; DR:
Meghan Markle and Gloria Steinem shared how they met during a June 2022 Vogue interview after the U.S. Supreme Court overturned Roe v. Wade.
Gloria Steinem credited the friendship to Meghan Markle, who came to see her when the former actor learned they were both living in Montecito, California.
Previously, Meghan Markle and Gloria Steinem sat down for a backyard chat in 2020 to discuss voting.
How does one become friends with Gloria Steinem? In Meghan Markle's case, it was simply a matter of seeking her out. When the Duchess of Sussex discovered she and Steinem were both living in Montecito, California, she reached out. Thus, a friendship blossomed. Ahead, learn how Meghan felt meeting Steinem for the first time. Plus, why her reaction to Roe v. Wade being overturned was to call Steinem.
Meghan Markle and Gloria Steinem talked about voting in 2020
In August 2020, Meghan and Steinem's friendship became clear. They sat down for a "backyard chat" which appeared on Makers Women's Instagram.
Sitting in the shade of a nearby tree, the pair engaged in a voting Q&A ahead of the 2020 U.S. presidential election. In the course of their conversation, Meghan praised Prince Harry for being a feminist, discussed the importance of voting, and more.
Meghan and the Duke of Sussex's dogs also made appearances. And although the "backyard chat" took place in Montecito, Hello! Confirmed at the time they weren't at Meghan and Harry's sprawling home.
Following the video's release, Steinem revealed Meghan moved back to the U.S to vote in the election.
Meghan Markle confessed she'd been 'nervous' and 'thrilled' to meet the activist
So how exactly did Meghan and Steinem become friends? In June 2022, the pair teamed up again to talk about the U.S. Supreme Court overturning Roe v. Wade.
During their conversation for Vogue, which journalist and News Not Noise founder Jessica Yellin moderated, they reflected on how they met.
Steinem credited the Duchess of Sussex with making the friendship happen. "Meghan, I owe this friendship to you," she said. "Because I did not realize that in California, where I was sheltering on a friend's ranch, we were neighbors," she said. "Or at least what is called neighbors in California, which means you're, what, a half-hour away."
"It was you who realized that and came to the farmhouse where I was," Steinem continued, remembering making phone calls to thank voter-registration organizers after an invitation from Meghan.
Meghan replied, revealing she'd felt "thrilled" and "nervous" before their first meeting. "I thought, 'Oh my goodness, how am I going to be in front of Gloria Steinem?'" she recalled.
Megan Markle called Gloria Steinem 'immediately' after the U.S. Supreme Court overturned Roe v. Wade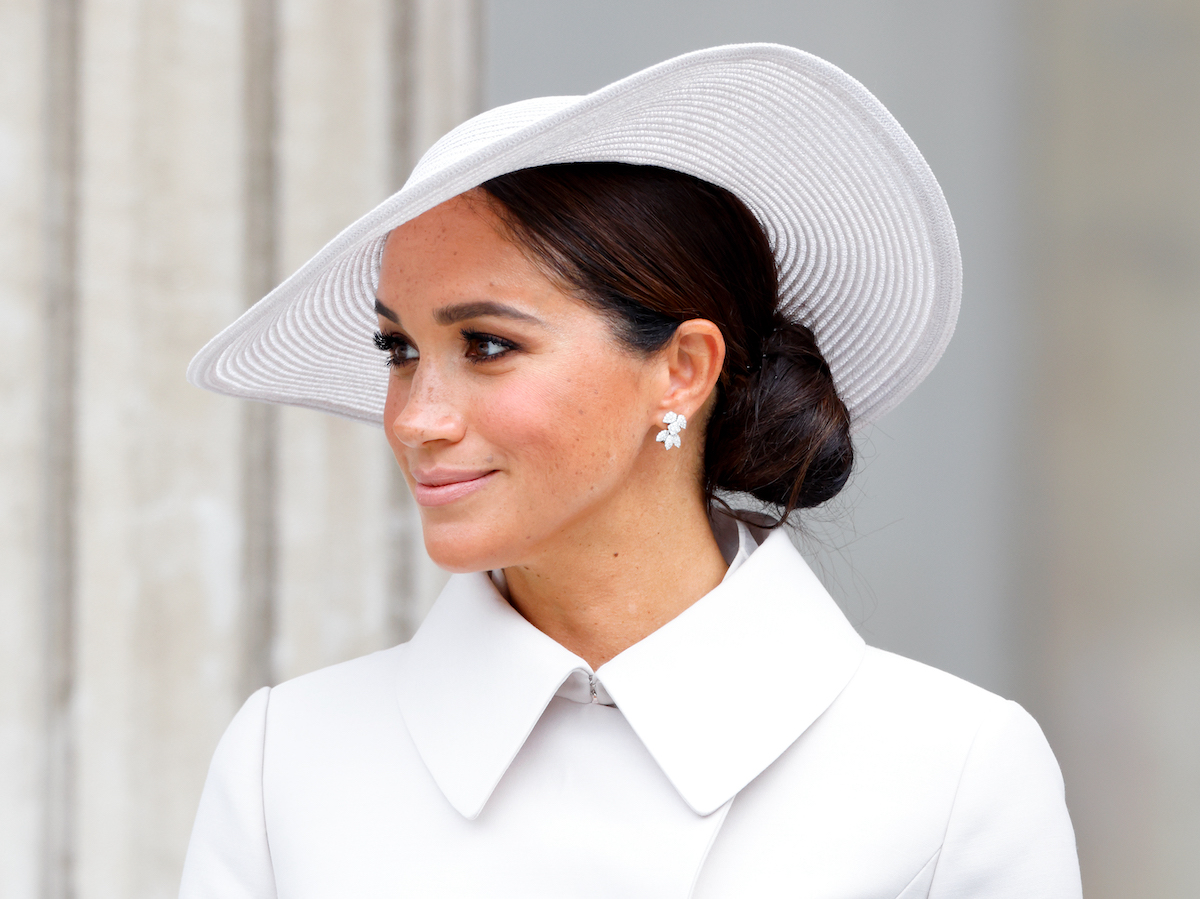 In the wake of Roe v. Wade being overturned, Meghan picked up her phone and called Steinem. "Women matter," she told Vogue. "And this is one of the reasons that I called Gloria immediately."
"Because in all of it, she reminds me that when you have anger, you have to channel that energy into something that makes a difference," Meghan explained. "That's what activism is. It's about how we show up."
RELATED: Meghan Markle Asked a Friend 1 Question After Meeting Prince Harry, According to Royal Biography