Meghan Markle Being 'At the Top' Could Lead to the Sussex's Divorce, Royal Expert Claims
One expert thinks Meghan Markle's status could lead to the couple's divorce.
There have been countless stories about Prince Harry and Meghan Markle's negative relationship with the media and the public. The royal lifestyle has proven difficult for the two, and they have since decided that their only option is to leave the royal family. But one expert seems to think that Harry and Meghan have essentially switched roles in terms of popularity — and that it could lead to the couple's divorce.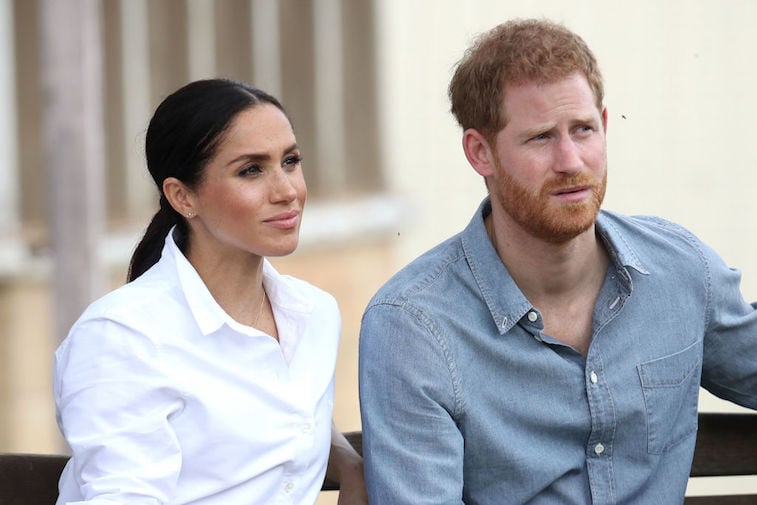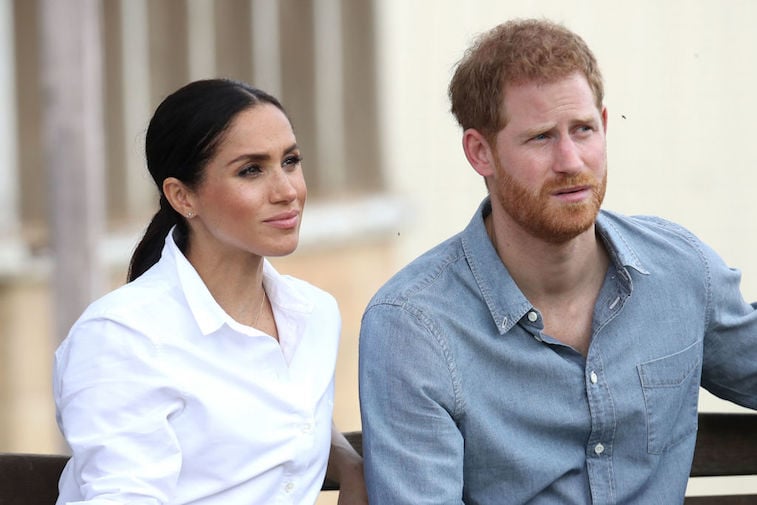 Meghan and Harry appear to be incredibly happy together
The Duke and Duchess of Sussex officially tied the knot back in May 2018, and since then, they've seemed incredibly happy together. At almost every public engagement, Meghan and Harry show body language that makes it clear how they feel about each other. The two are almost always connected in some way, whether it's holding hands, Meghan holding Harry's arm, or Harry guiding Meghan with a hand on her back.  But still, some people are convinced the couple's marriage will be short-lived.
There has been speculation that the couple's marriage won't last
One psychic, whose client list included the late Princess Diana, has predicted the couple's marriage will end in divorce. Psychic Simone Simmons, once trusted by Diana, said she only sees Harry and Meghan staying married for "two and a half to three years." The psychic told The Daily Star that Harry "won't know what's hit him when it does happen." However, a psychic's prediction isn't necessarily a valid reason to believe the couple will soon separate. 
One royal expert claims Meghan and Harry's statuses could lead to their divorce
Kelvin Mackenzie, the former editor of The Sun, has followed the royal family for years. And according to Express, he's certain that Harry and Meghan's marriage is not built to last. Mackenzie claims that Harry's status has dropped tremendously since the two wed, yet Meghan's has skyrocketed. "I massively admire Meghan… She came from nothing and ended up at the top," Mackenzie said. "Harry started at the top, ending up down the bottom… He's going to end up as a butler."
Mackenzie followed his words by saying the couple's statuses will be what does their relationship in. "When the phone rings, it won't be for him. That marriage will last shorter than some of mine," he added. Mackenzie essentially claims that Meghan's massive fame will eventually come between her and Harry.
The two seem to be working hard to ensure they keep their marriage strong
Meghan has certainly become one of the most famous women in the world almost overnight, and it's a lifestyle that she seems to still be trying to figure out. But to the couple's defense, they appear to be working hard to keep their marriage strong. Exiting the royal spotlight is serving as a way for them to make sure they don't lose touch with each other and to be the best parents they can be to Archie. Nobody can predict where the couple's marriage will go, but the royal family does, statistically, have a very high divorce rate. Time will tell whether Harry and Meghan's relationship can weather the storm of negative media attention.