Meghan Markle Could Bring More 'Chaos' to the Royal Family in 2022, According to Author
What will 2022 bring for the royal family? It could mean chaos if Meghan Markle shows up at Queen Elizabeth's Platinum Jubilee celebrations in June 2022.
Things have quieted down since that bombshell Oprah Winfrey interview but it might not last. Meghan Markle could bring more chaos to the British royal family in 2022. A royal author says the Duchess of Sussex's attendance at a major event might trigger more turmoil for the palace.
2022 marks Queen Elizabeth II's Platinum Jubilee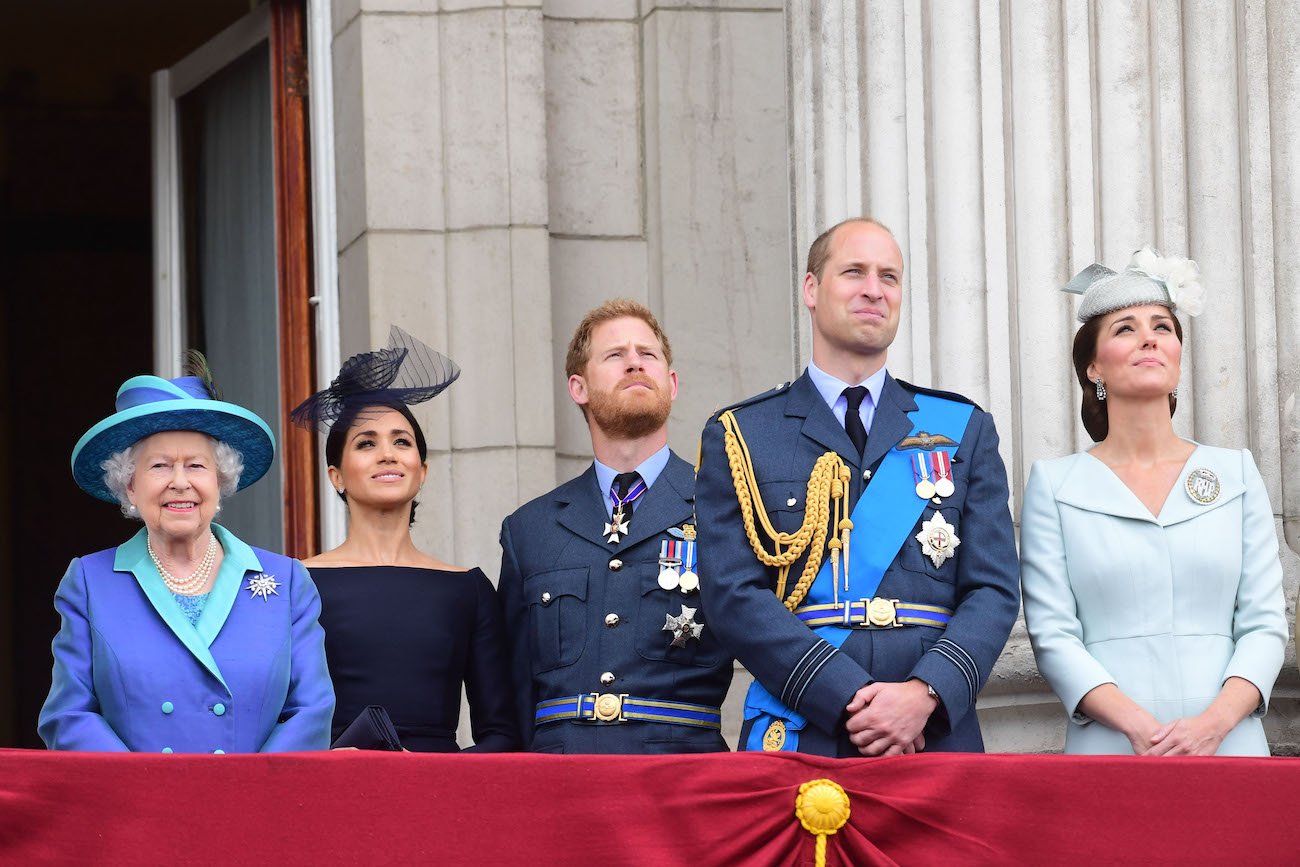 2022 is a big year for the royal family. It marks 70 years of Queen Elizabeth II's reign. A huge milestone, jubilee celebrations are set to begin early in the year. They'll culminate over a four-day weekend in June 2022 with Trooping the Color, the annual parade marking Queen Elizabeth's birthday. 
The parade means members of the royal family will wave to crowds from the balcony of Buckingham Palace following carriage rides. Traditionally senior royals and extended family are there for the joyous occasion. However, 2022's guest list may or may not include Meghan and Prince Harry. 
Meghan might bring more chaos to the royal family if she attends Platinum Jubilee celebrations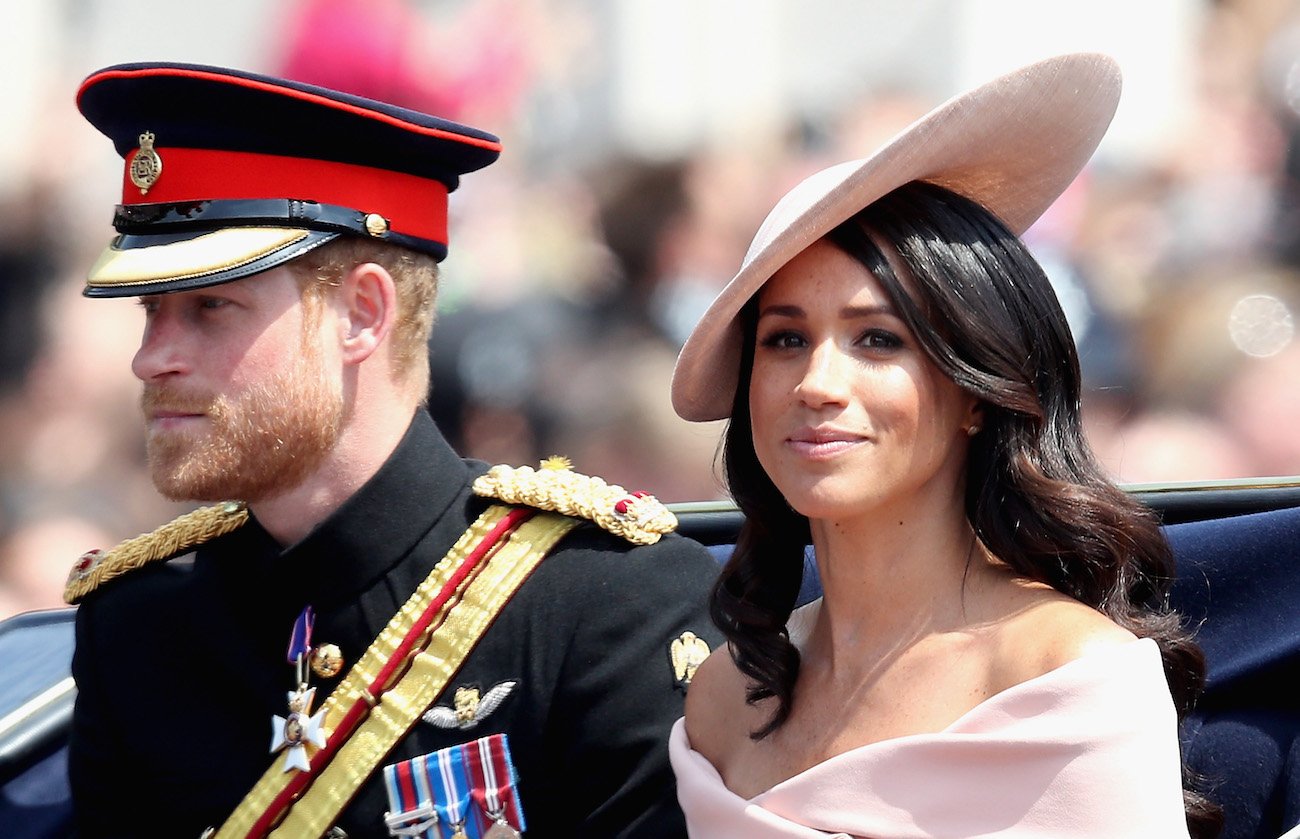 At the time of writing, it hasn't been confirmed whether or not the Duke and Duchess of Sussex will leave their new home of Montecito, Calif., and head to England for Trooping the Color. As biographer Christopher Andersen told Newsweek in December 2021, the royal family's already a bit unstable and Meghan's presence would only cause more commotion.
"The Queen is 95 and has health issues. Charles has plans for the streamlined slimmed down monarchy," he said. 
The Brothers and Wives author continued, saying coronavirus (COVID-19) coupled with the death of Prince Philip meant Queen Elizabeth needed everyone in the royal family to pull together. Instead, it's "chaos." 
"The queen, with Philip gone, and the pandemic raging on and her reign coming to a close, inevitably, she needed all hands on deck and everyone in their places on that balcony and instead you've got chaos," Andersen said. 
Meghan and Harry's attendance along with their children, Archie Harrison Mountbatten-Windsor, 2, and Lilibet Diana Mountbatten-Windsor, six months, would, in his opinion, only add to it. "I can see more chaos on the horizon and more hurt feelings," Anderson said. "Meghan will come and she will bring Archie and Lili."
If Meghan does indeed attend Trooping the Color all eyes will undoubtedly be on her. It would be the first time she's been back to the U.K. since stepping down as a senior royal in 2020. Additionally, it would be Archie's first public appearance in a long while not to mention Lili's debut. 
It's possible the royal family could pull Meghan and Prince Harry's Platinum Jubilee invite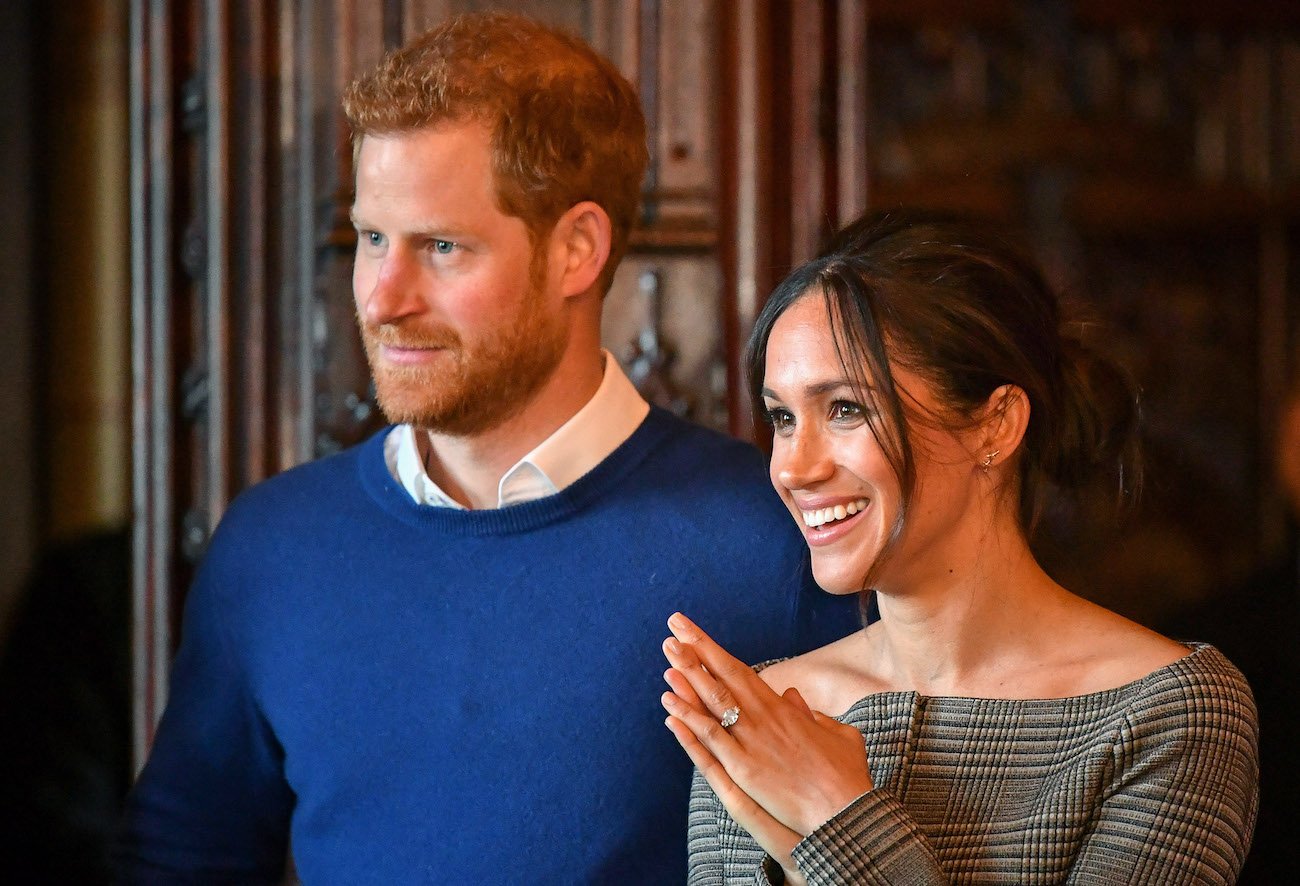 Meghan potentially bringing chaos to the royal family aside, there's a chance she and Harry's invite could be rescinded. That's right, the royal family could uninvite them to the historic Platinum Jubilee. The reason, according to royal commentator Jonathan Sacerdoti, they would "shift focus" from the celebrations. 
"Meghan and Harry will absolutely shift the focus away from the intended celebrations of the queen's spectacular and lengthy service as monarch," he told Express. Their attendance would likely be a "distraction" and cause tension among the family. "[The Sussexes] being in the U.K., especially without having resolved previous issues will be a distraction," he said.