Meghan Markle's Brother Doesn't '100 Percent Buy' Her Claims of Being Depressed While in the Royal Family
Meghan Markle shocked the world in early 2021 when she opened up about the state of her mental health when she was a senior royal. However, her estranged brother does not fully believe her story.
Although Meghan Markle's life as a royal looked glamorous on the outside, the Duchess of Sussex has shared that things were much darker behind the scenes. She shocked the world in early 2021 when she talked about being depressed and having suicidal thoughts.
However, her half-brother, Thomas Markle Jr., recently commented on Meghan's claims. According to Markle Jr., the story is not believable.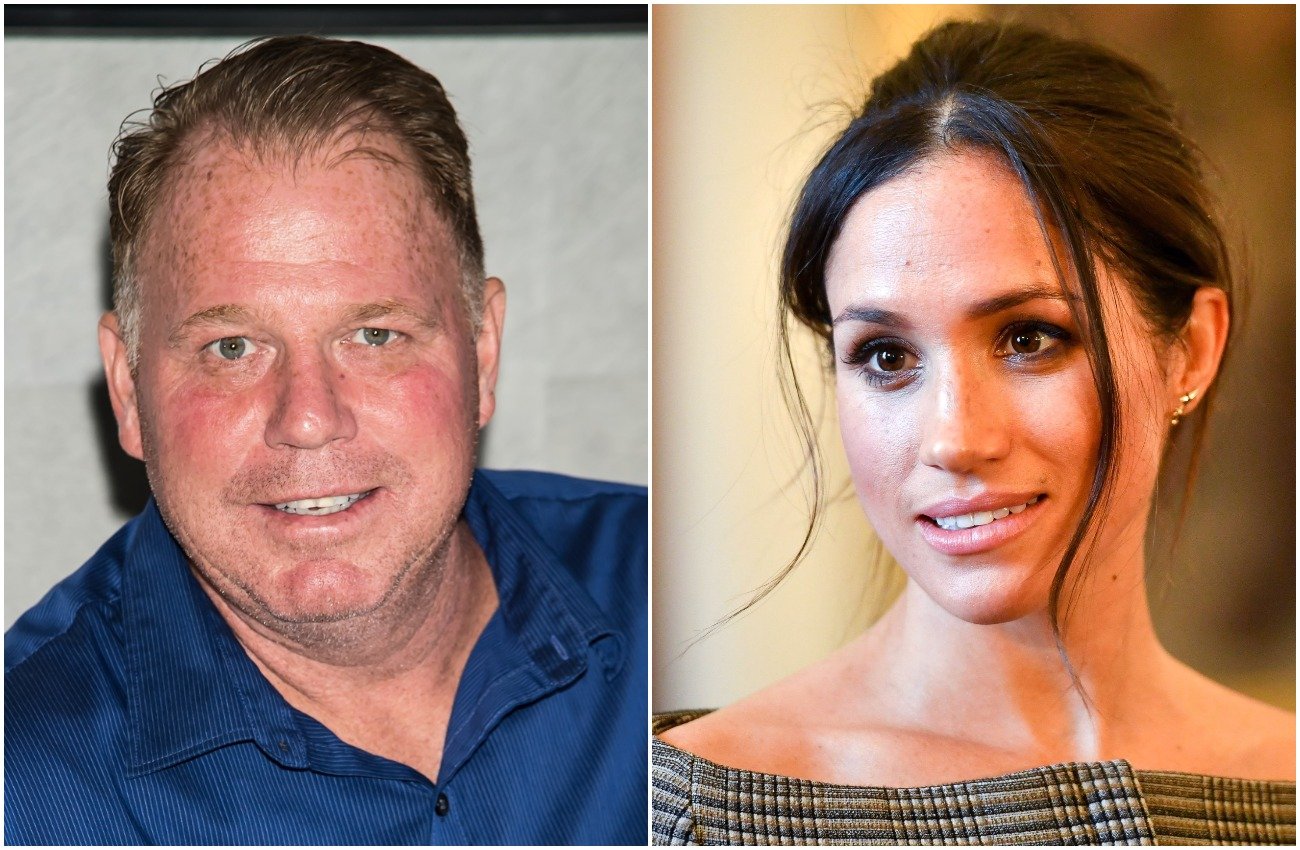 Meghan Markle said she was depressed and had suicidal thoughts
During her tell-all interview with Oprah Winfrey in March 2021, Meghan claimed she dealt with depression when she was still a senior royal and pregnant with her son, Archie.
"I just didn't want to be alive anymore," she said. "And that was a very clear and real and frightening constant thought."
According to Meghan, she reached out to the palace's human resources department. However, they allegedly said there was "nothing we can do to protect you because you're not a paid employee of the institution."
In the Apple TV+ show The Me You Can't See, Prince Harry alleged that the only reason Meghan did not "see it through" with her suicide ideation is because she saw "how unfair it would be on me after everything that had happened to my mum [Princess Diana] and to now be put in a position of losing another woman in my life, with a baby inside of her—our baby."
Thomas Markle Jr. does not '100 percent buy' Meghan Markle's claims
Markle Jr.—who shares a father with Meghan—has been appearing on Australia's Big Brother VIP and saying shocking things about the duchess. In one episode, the subject of Meghan's alleged 'mental issues' came up. Markle Jr. did not shy away from sharing his honest thoughts.
"I don't 100 percent buy that," he said. "I don't agree with some of the things on the Oprah interview as far as, like, not having those services available."
The other contestants seemed to be stunned at his comment. For example, Australian actor Bernard Curry noted, "That was brutal."
Thomas Markle Jr. has warnings for Prince Harry
Markle Jr. shared that he had not seen Meghan since 2011. This was when she got her big break as a cast member on Suits
"She took off after that and went to Canada," Markle Jr. said. "What happened to her? Nobody can figure it out. Money changed her I guess. Money and fame just went to her head really bad."
Markle Jr. also alleged Meghan mistreated her ex-husband, Trevor Engelson. He said, "The thing that gets to me is the guy that she was married to the first time, Trevor. This guy just took care of her like, man, she was adored by him. And she just walked all over him and dumped him, that fast… after being married."
Markle Jr. warned Harry that the prince is "on the chopping block next."
In 2018, In Touch reported that Markle Jr. sent a letter to Harry before the royal wedding. Markle Jr. told Harry that Meghan was "jaded, shallow, conceited woman that will make a joke of you and the royal family heritage."
How to get help: In the U.S., call the National Suicide Prevention Lifeline at 1-800-273-8255. Or text HOME to 741-741 to speak with a trained crisis counselor at the free Crisis Text Line.