Meghan Markle Calls the Shots and Makes Up Prince Harry's Mind for Him, Royal Expert Says
Once upon a time, a British prince married an American TV star and many thought that they would live as royals in a palace happily ever after. But the pair had other plans. While on the outside it appeared that the world they lived in mirrored a fairytale, it did not so Prince Harry and Meghan, Duchess of Sussex wanted out.
After officially stepping down as senior royals in 2020, the duke and duchess moved across the pond in their quest to lead a more private life away from the royal spotlight. Meghan and Harry haven't exactly stayed out of the public eye since moving though. The Sussexes have given interviews that haven't painted the prince's family in a positive light. To some, it seems like Harry in particular is waging a war against the monarchy but one expert believes he's just doing everything Meghan tells him to.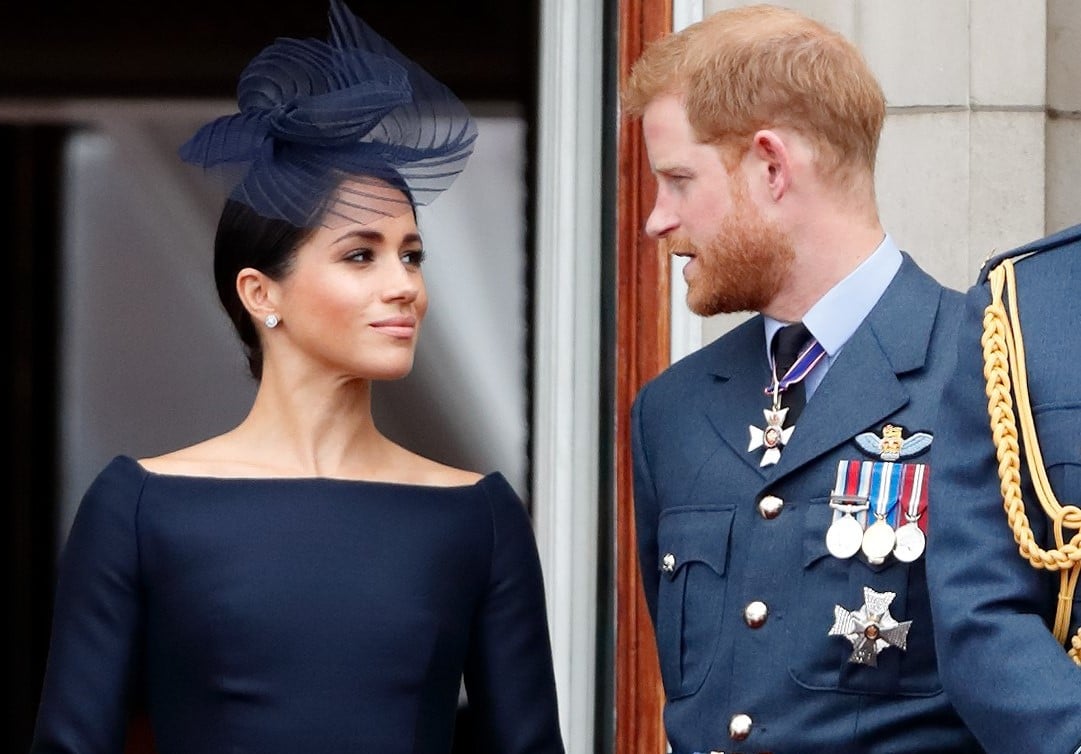 What Harry has said in interviews since he left the royal family
During his interview with Oprah Winfrey, Harry said that Prince Charles cut him off financially after he moved to America. Two months later, the duke took aim at his father again over his parenting skills on Dax Shepard's Armchair Expert podcast.
"Certainly when it comes to parenting, if I've experienced some form of pain or suffering because of the pain or suffering that perhaps my father or my parents had suffered, I'm going to make sure that I break that cycle so that I don't pass it on," Harry told Shepard and co-host Monica Padman. "There's a lot of genetic pain and suffering that gets passed on anyway… I never saw it, I never knew about it, and then suddenly I started to piece it together and go 'okay, so this is where he went to school, this is what happened, I know this about his life, I also know that is connected to his parents so that means he's treated me the way he was treated, so how can I change that for my own kids?'"
The prince also compared royal life to "a mix between The Truman Show" and "being in a zoo."
Expert says it's obvious Meghan is calling all the shots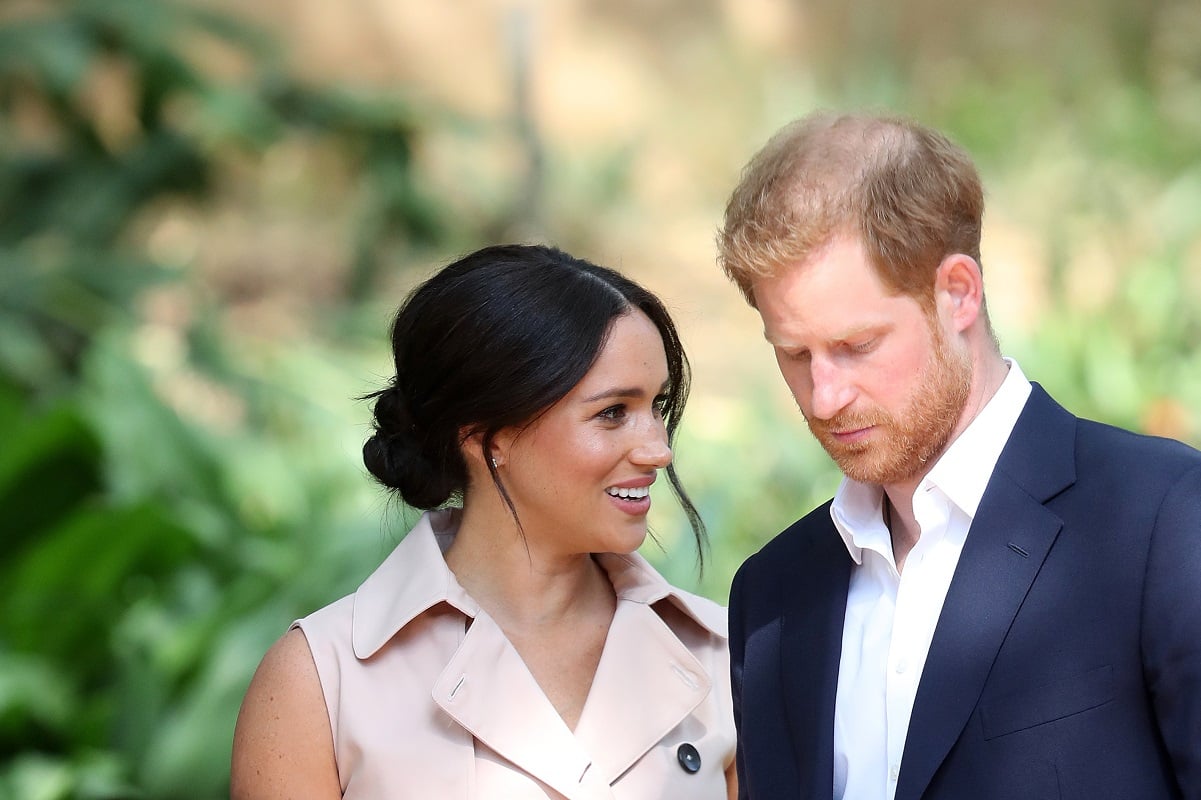 In that same podcast, Harry spoke about living more privately now in California saying: "In the U.S. I feel different, I can lift my head, my shoulders have dropped, so have [Meghan's]. You can walk around feeling a little bit more free."
Royal expert Richard Fitzwilliams discussed Harry's comments and behavior since moving abroad and pinned it all on Meghan, opining that the duchess tells him how to act and makes up his mind for him.
"He claims he's found freedom. In reality, he seems to be increasingly trapped, but it is clear he doesn't realize it yet," Fitzwilliams said via The Sun. "He tells us he and Meghan pretended they were ordinary people in a supermarket who didn't know each other and got weird looks, as well they might! He says he knows what makes a princess because Meghan told him."
The royal commentator added: " It is easy to conclude that he no longer makes his own mind up, it seems to be made up for him. It's sadly obvious."
Prince Harry told biographer he was happiest away from the royal family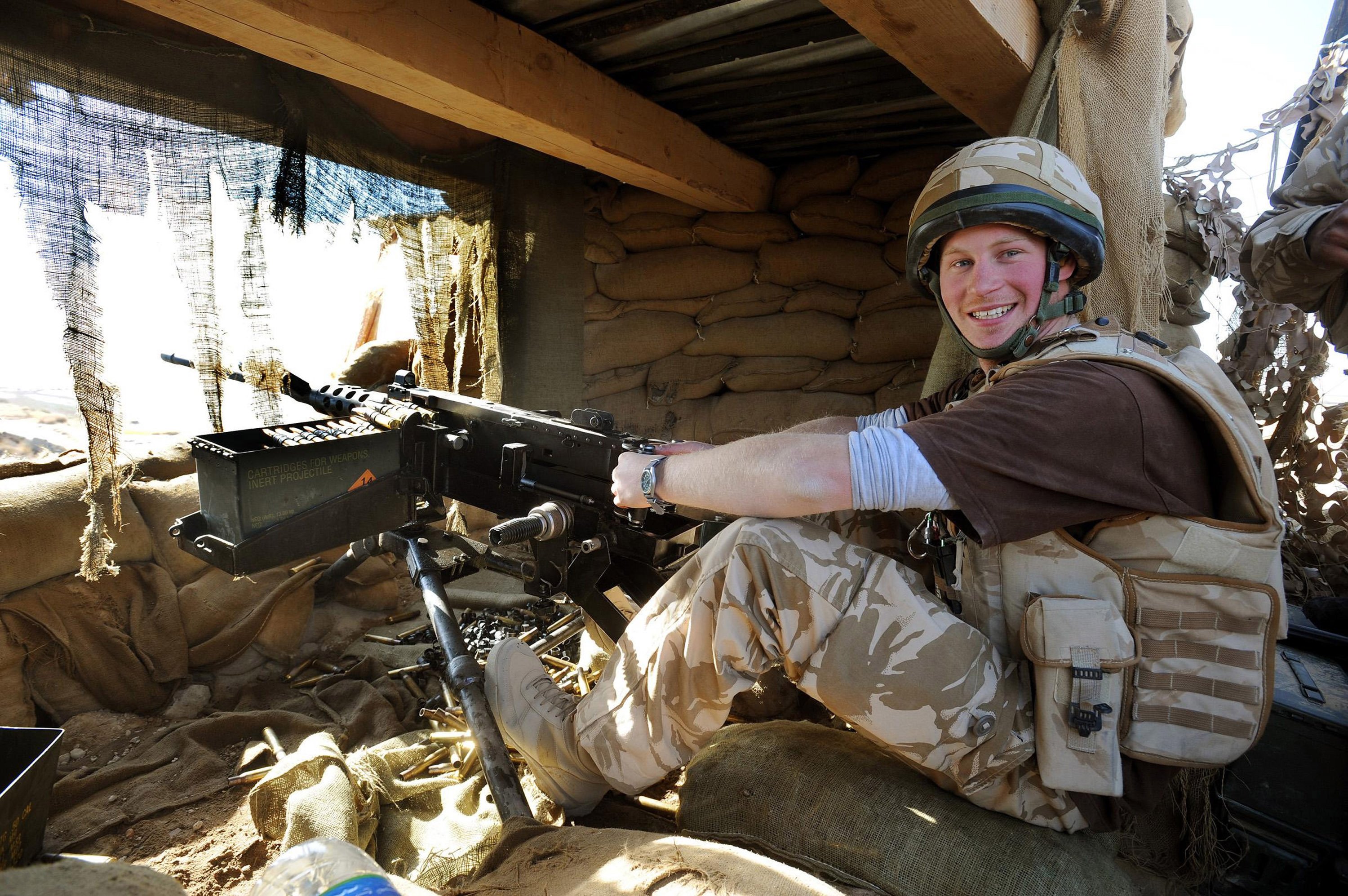 Meghan has also been blamed for moving Harry out of the U.K. However, it should be noted that before he married his wife the Duke of Sussex revealed that he had a desire to leaving royal life behind. In 2017, Harry spoke to veteran author Angela Levin and stated that the happiest times of his life were when he was in the military and accepted as someone other than a royal.
"He said to me that he was the happiest in the army because he was just Captain Wales. He wasn't Prince Harry," Levin recalled to the Daily Mail. "He loved being out in Afghanistan. He was brought back because someone leaked that he was there and it became too dangerous for him and the soldiers."
Harry confessed that he even considered quitting royal life at that time telling Levin: "I felt I wanted out but then decided to stay in and work out a role for myself."