Meghan Markle Can Prove All of Her Accusations From the Oprah Winfrey Interview, Gayle King Says
Is anyone over Prince Harry and Meghan, Duchess of Sussex's revealing interview with Oprah Winfrey? There were so many alarming accusations made during the two-hour window that royal fans are wondering how the royal family is going to deal with the aftermath of what was said. So far, no one in the family has admitted to Meghan and Harry's claims, including the allegations that a family member was concerned about how dark their son, Archie, would be before he was born. Now, Oprah's best friend Gayle King has claimed that Meghan can actually prove all of her claims.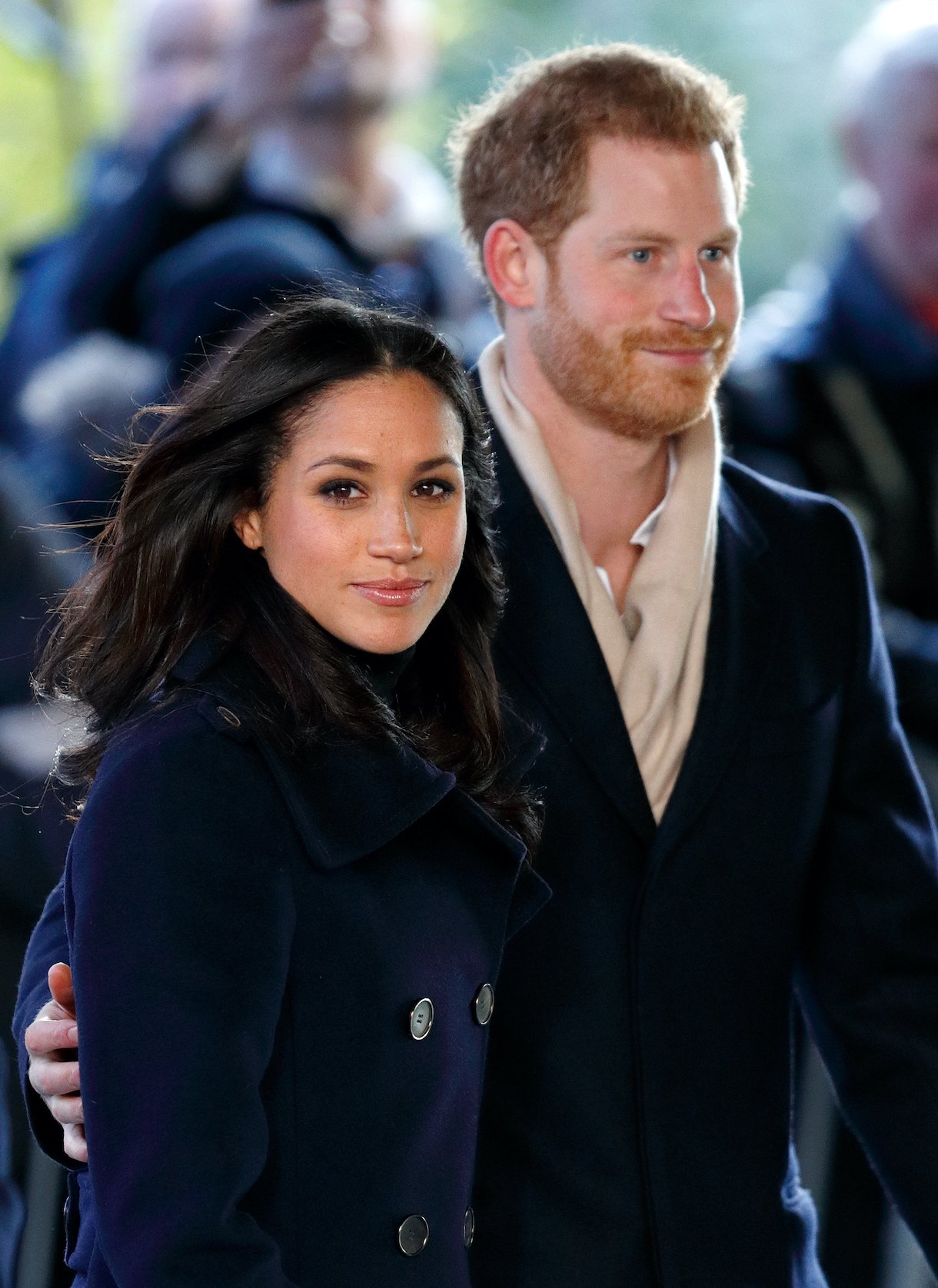 What did Meghan Markle say in her interview with Oprah Winfrey?
Among a number of allegations, including ones stating that the royal family would not help her when she told them she was thinking of harming herself, Meghan also revealed that there was concern from the family regarding Archie's skin color.
"In those months when I was pregnant, all around this same time… we have in tandem the conversation of, he won't be given security, he's not gonna be given a title and also concerns and conversations about how dark his skin might when he's born," Meghan told Oprah.
The racism didn't make sense to Meghan as the royals are supposed to represent the Commonwealth, which is predominately people of color.
"The Commonwealth is a huge part of the monarchy and I lived in Canada, which is a Commonwealth country, for seven years," she said. "But it wasn't until Harry and I were together that we started to travel through the Commonwealth… 60, 70 percent of which is people of color."
Given that information, Meghan thought having people of color in the family would be welcomed by the royals, but she was mistaken.
"I could never understand how it wouldn't be seen as an added benefit and a reflection of the world today, at all times, but especially right now," the former Suits actress continued. "To go, how inclusive is that you can see someone who looks like you in this family, much less one who's born into it." 
Gayle King says Meghan Markle can prove claims
Before Meghan's interview with Oprah aired, reports began coming out that Meghan had bullied some of the royal staffers when she was a working royal. On Tuesday's CBS This Morning, King refuted those claims and revealed that Meghan could prove everything she said if she wanted to.
RELATED: Prince Harry Reveals the 1 Thing He Was Never Allowed to Do as a Royal
"Anyone who has worked with [Meghan] will tell you exactly who she is. She's really a very sweet, caring person," King said. "And as I say, Meghan has documents to back up everything she said on Oprah's interview."
Meghan's friend, Janina Gavankar, has also claimed that Meghan has texts and emails to prove what she said in the Oprah interview.
What do the royals have to say about Prince Harry and Meghan Markle's interview?
Despite the alleged proof, Buckingham Palace released a statement saying they were "saddened" to learn the extent of Meghan and Harry's suffering and that some "recollections may vary" when it comes to what happened while the Sussexes were working royals.
RELATED: Prince Harry and Meghan Markle Interview: How Much Did Oprah Winfrey Get Paid?
Prince William also denied the claims.
"We are very much not a racist family," he told a Sky News reporter.