Is Meghan Markle Copying Princess Diana? Body Language Expert Points Out 'Subliminal Influence'
A body language expert looked at how Meghan Markle could be influenced by Princess Diana in her style choices but doesn't deliberately copy her. Meghan has been compared to Diana on numerous occasions and certainly is inspired by Prince Harry's late mother.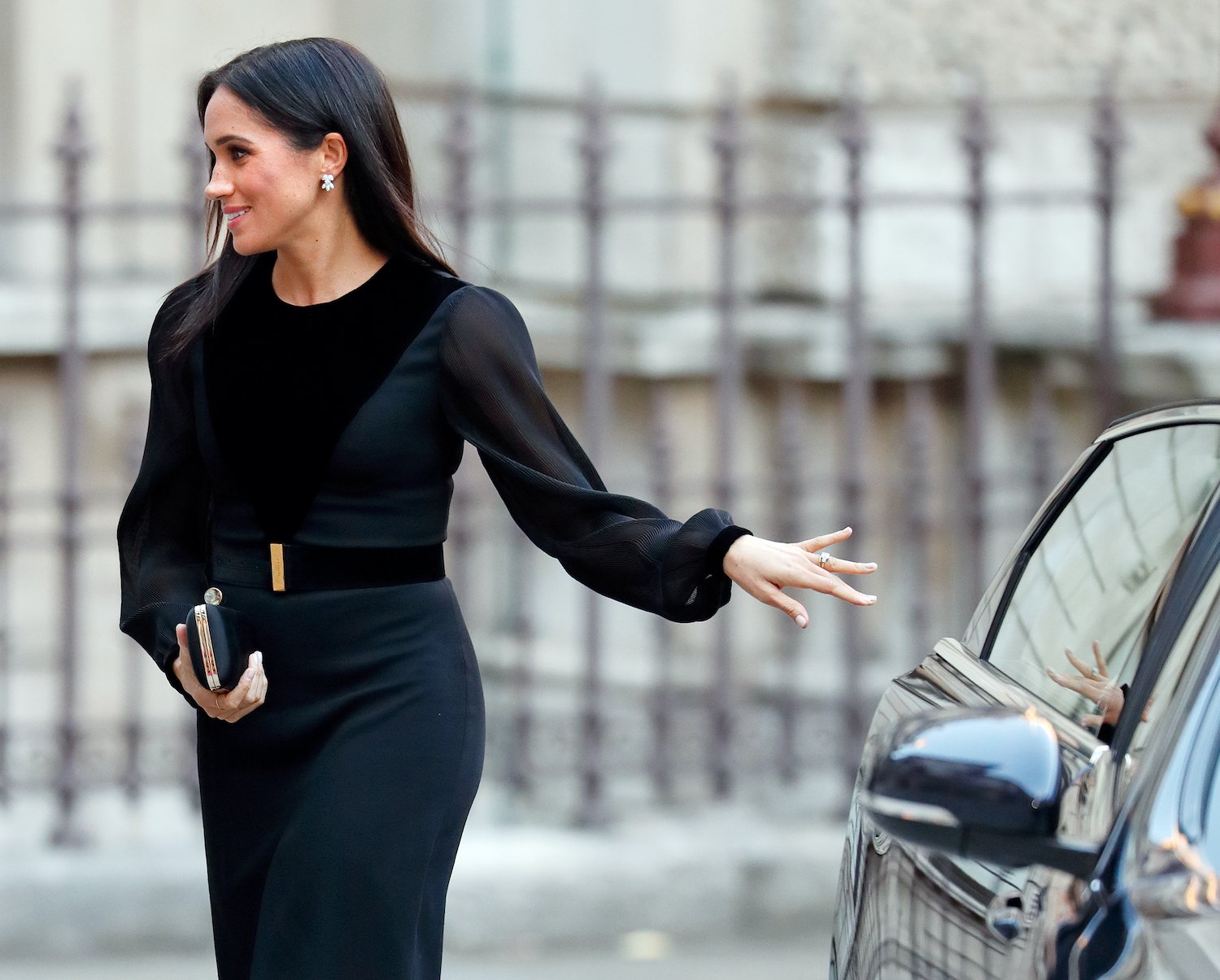 Expert says Prince Diana could have been a 'role model' for Meghan Markle
Body language expert Judi James weighed in on whether Meghan was copying Diana in a September 2018 photo of her closing a car door that's similar to a 1988 image of Diana arriving to an event. James told Express, "Meghan was nearly twice Diana's age when she married Harry and a confident US actress who would have been used to fame and being in the spotlight."
James added, "But even Meghan became vulnerable and this fear of repeating loops clearly horrified Harry."
She asked, "But, away from emotional and situational echoes of the past, do moments like this, where Meghan has been photographed in a similar outfit and similar pose to Diana, suggest any conscious mimicry or mirroring?"
The body language expert believes Meghan could have been influenced by Prince Harry's mother. "Diana could easily have been a role model for Meghan in terms of her tactile body language and her warmth, popularity and connection to the public," she said.
"Both women dared to show their emotions in public and both excelled in hugging and more spontaneous behaviors," James said.
Expert points to Princess Diana's 'subliminal influence' on Meghan
The body language expert said Diana's "subliminal influence" certainly may have informed Meghan's choices.
"As an actress wanting to make the best impression as a UK royal, Diana would understandably have a strong subliminal influence when it came to getting it right," James explained. "But deliberately copying actual moments for the camera would be difficult and pretty pointless unless they were formally posed portraits."
James noted, "Would the crowds watching Meghan here, most of whom were possibly not even around when Diana was appearing in public, really get the body language similarities in a moment that probably took less than an instant to create, i.e. shutting a car door?"
She added, "A photo might freeze a pose in time but that pose would probably have been almost unnoticeably quick in reality. Even to ensure you got snapped doing it you'd probably need to hold the moment for several seconds but this looks as though it was taken on the move."
The similarities are 'just a coincidence,' body language expert says
Overall, James said Meghan copying the Diana moment "deliberately would have been pretty pointless" and said any similarities are "just a coincidence."
She added, "We have two iconic, elegant and high-profile women here and body language like this is probably just a coincidence. Royal women like Kate, Diana, and Meghan can tend to hold themselves in similar ways in public because they tend to use similar props like the clutch bag."
James also noted how Meghan performed a "non-Diana trait" in the photo, as she extended a finger that "suggests awareness and effort to get the royal elegance right."
She added, "Diana's hand is less involved, showing a more relaxed approach to all the camera attention that probably came with time and experience."
Showbiz Cheat Sheet acknowledges conditions and cultures can impact body language and is sensitive to all backgrounds.