Meghan Markle Tells Oprah Winfrey She Couldn't 'Be Left Alone' for Fear of Suicide: 'I Didn't Want to Be Alive Anymore'
Meghan, Duchess of Sussex didn't hold back during her interview with Oprah Winfrey. The 39-year-old, who is pregnant with her and Prince Harry, Duke of Sussex's second child, told Winfrey she contemplated suicide during her time as a senior royal.
Meghan revealed the harassment and intense scrutiny she experienced led her to a "breaking point" mentally. She asked for help from "the institution" but ultimately "nothing was ever done." 
Meghan Markle told Oprah Winfrey she 'didn't see a solution'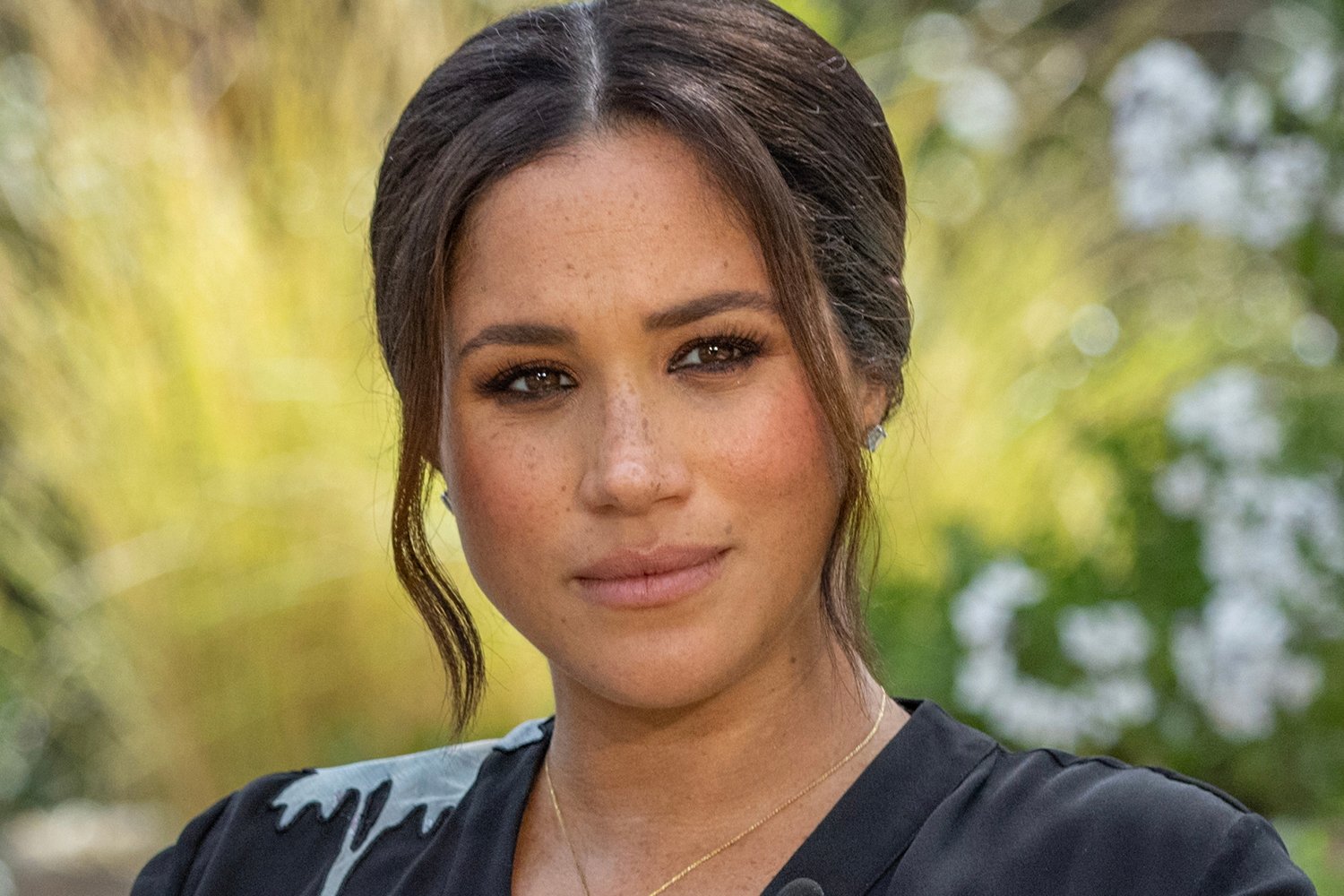 RELATED: Meghan Markle and Prince Harry Are Closer to Oprah Winfrey Than Fans Realize
In the two-hour CBS special, Oprah With Megan and Harry, the Duchess of Sussex sat down with her neighbor and friend. It marked her and Harry's first interview since stepping down as senior royals in 2020. 
Speaking to Winfrey before later being joined by her husband, Meghan admitted life as a senior royal took a serious toll on her mental health. The treatment by the media and members of the royal family led to sleepless nights. The former Suits star thought about how the situation could be solved but "didn't see a solution."
"Yeah, there was [a breaking point]," she said. "I just didn't see a solution. I would sit up at night, and I was just like, 'I don't understand how all of this is being churned out—and again I wasn't seeing it—but it's almost worse when you feel it through the expression of my mom or my friends or them calling me crying like, 'Meg, they're not protecting you.'"
"I realized it was all happening just because I was breathing," she added.
Meghan Markle felt 'ashamed' of her feelings before seeking help from the royal family
The Duchess of Sussex continued, describing how she had suicidal thoughts and what she felt when she admitted them to Harry.
"Look, I was really ashamed to say it at the time and ashamed to have to admit it, to Harry especially, because I know how much loss he's suffered," Meghan said. "But I knew that if I didn't say it that I would do it—and I just didn't want to be alive anymore. And that was a very clear and real and frightening constant thought."
She then told Winfrey how she turned to the royal family for help but they didn't offer any.
"And I remember how [Harry] just cradled me and I was, I went to the institution and said that I needed to go somewhere to get help, said that I've never felt this way before and I need to go somewhere," Meghan recalled. "And they said I couldn't, that it wouldn't be good for the institution."
"You can't just call an Uber to the palace," she added, half-joking.
Meghan also talked to one of Princess Diana's close friends because, as she put it, "who else would understand what's it's like on the inside."
Meghan Markle went to an event because she told Prince Harry she didn't feel safe being left home alone
After Meghan admitted her feelings to the Duke of Sussex, he suggested she skip a January 2019 event at the Royal Albert Hall. She replied with "I can't be left alone; I'm afraid of what I might do."
RELATED: What's Prince Harry and Meghan Markle's Age Difference?
Looking back at photos from that night — Meghan and Harry attended the Cirque du Soleil premiere of TOTEM to support the Duke of Sussex's charity, Sentebale — Meghan saw "how tightly his [Harry's] knuckles are gripped around mine. We are smiling and doing our job, but we are both just trying to hold on." 
She also said she cried every time the house lights went down and smiled when they came up.
"And that's I think so important for people to remember is you have no idea what's going on for someone behind closed doors. No idea," she said. "Even the people that smile and shine the brightest lights. You need to have compassion for what is actually potentially going on."
Speaking on Meghan's suicidal thoughts, Harry said he also felt ashamed before admitting he didn't know how to handle it. He didn't go to palace officials or other royals for help. 
How to get help: In the U.S., call the National Suicide Prevention Lifeline at 1-800-273-8255. Or text HOME to 741-741 to speak with a trained crisis counselor at the free Crisis Text Line.