Meghan Markle 'Developed a Sense of Entitlement' After Appearing on 'Suits,' Childhood Friend Said
Meghan, Duchess of Sussex became a royal in 2018 after marrying Prince Harry. Before this, she was a Hollywood actor starring on the show Suits.
Entertainers have a reputation for being entitled, and Meghan's childhood friend alleged she was the same way.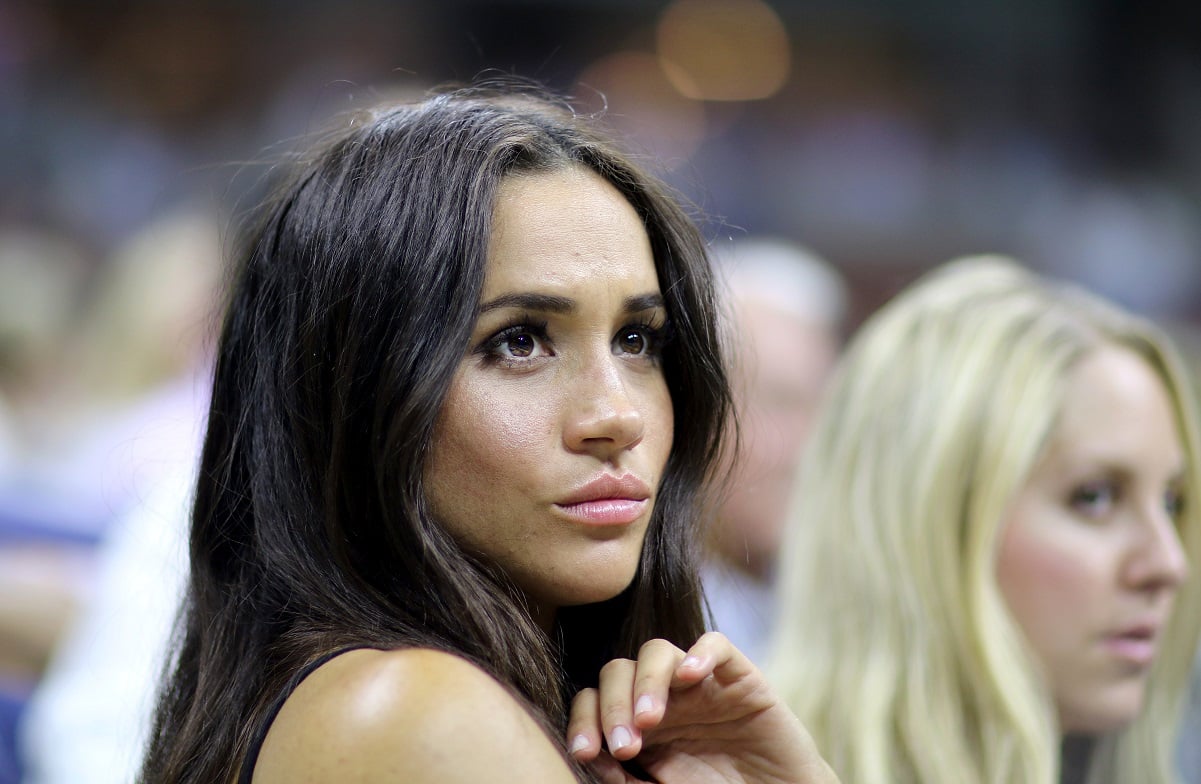 Meghan Markle struggled as an actor for many years
Hollywood is a tough industry to break into, and many actors have stories of struggling before making it big. Meghan was no different.
She decided to pursue an acting career in the early 2000s after graduating from Northwestern University. She took on small roles on TV shows and movies, and she was even a briefcase model on Deal or No Deal for over 30 episodes.
For many years, she struggled to land big roles that could uplift her career. At some point, she had only $20 in her bank account. There was also a period of time in which she had no money to fix the door lock in her car and had to enter through the trunk.
Meghan's luck turned around when she was cast on the show Suits as Rachel Zane. She was on the series from 2011 to 2018.
Meghan Markle reportedly 'developed a sense of entitlement'
RELATED: Meghan Markle's Relationship With the Queen May Have Been Worse Than She Let On, Body Language Expert Says
Appearing on Suits did wonders for Meghan's career. However, according to Lady Colin Campbell's book Meghan and Harry: The Real Story, one of Meghan's childhood friend claimed the actor changed after becoming a TV star.
"As she grew into the stardom she had worked so hard to achieve, she developed new aspects of her personality," Lady Colin wrote. "To her longstanding best friend Nikki [Priddy], it seemed that her 'tone of voice, her mannerisms, the way she laughed' had changed to such an extent that they 'didn't seem real to me anymore.'"
Priddy reportedly said, "Even by season two of Suits, she was turning down lunch with us because she said she'd be recognised. I felt if I questioned her behaviour, I'd be left on the outside."
As Lady Colin wrote, from Priddy's standpoint, it felt as if Meghan had "developed a sense of entitlement because of the show, that success had gone to her head, and that she was severing ties with her past now that her old friends were no longer on a worldly par with her."
Meghan has not publicly commented on these claims.
Meghan Markle is now a royal and philanthropist
RELATED: Meghan Markle Honored Mom Doria Ragland in 1 Subtle Way With Daughter Lilibet's Name
Although she once worked hard to break into the acting world, Meghan is now on a different life path.
After marrying Harry, she worked as full-time royal in the United Kingdom. However, she and Harry stepped down as senior royals in 2020. They wanted to escape the British press and become financially independent.
Since then, the couple has been living in Montecito, California, with their two kids.
They are working with Netflix and Spotify to produce content for the platform. With their charitable foundation, Archewell, Meghan and Harry are also philanthropists supporting causes such as women's empowerment, mental health, and racial justice.