Meghan Markle Did the Oprah Interview to Get 1 Thing From the Royal Family, Expert Says
Meghan, Duchess of Sussex shocked the world when she sat down with Oprah Winfrey for a tell-all interview earlier this year. Many onlookers have questioned her motives for doing the interview. According to a royal expert, Meghan was actually looking for one thing from the royal family.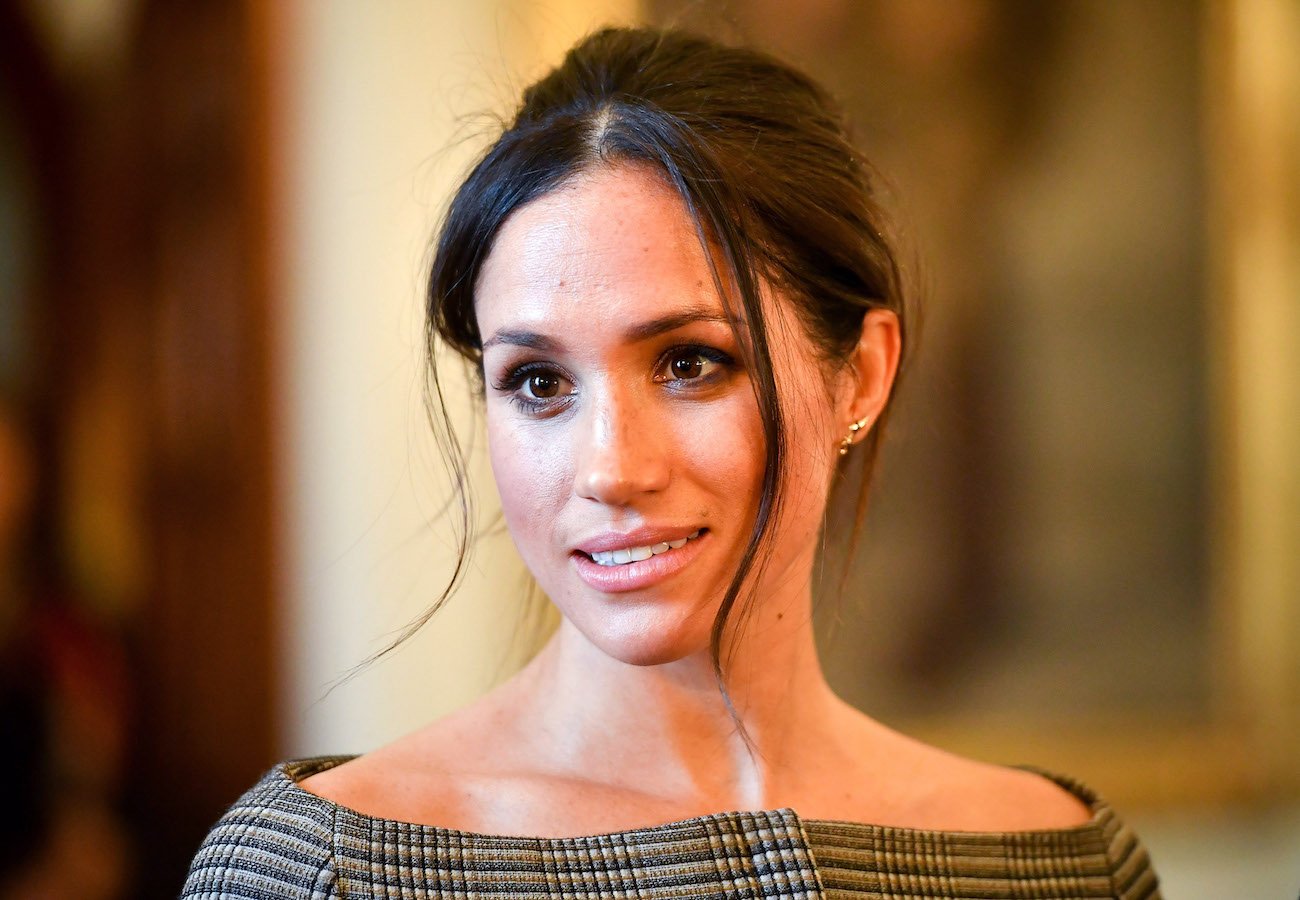 Meghan Markle shared surprising revelations during the interview
During the interview, Meghan mostly talked about her time in the royal family before stepping down in 2020.
For example, she claimed palace staffers locked away her passport and denied her help for mental health issues. Meghan also accused one unnamed royal of making racist comments about her son. Additionally, Meghan alluded to the royal family not giving her son an "HRH" title because of his skin color.
Her husband, Prince Harry, joined her for a portion of the interview as well. Harry shared that he was unhappy as a royal and called out his father for cutting him off financially.
The interview received a lot of views and media coverage. It has also been nominated for the Outstanding Hosted Nonfiction Series or Special category at the upcoming Primetime Creative Arts Emmy Awards. 
Meghan Markle reportedly wanted an apology from the royal family
According to royal author Tom Quinn, Meghan might have done the interview with Oprah because she wanted an apology from the royal family. 
Quinn said, according to Metro, "I think she was hoping for an apology, I think she was hoping they would phone and say, 'We are really sorry, we now see that we pushed you too far. We should have behaved differently, we should have sat down as a family and discussed your mental health issues.'"
However, Quinn alleged that Meghan was "horrified" when the royal family did not "respond in the way that she wanted."
Quinn said the interview was also a way for Meghan to "get revenge" when she felt she could not change things within the royal family.
"I think that she thought when she entered the Royal Family she could shake them up and they would love it, she would do things Meghan's way," Quinn explained. "When that didn't happen and she came up against what she saw as the forces of reaction it made her so upset that, that interview was her way I think the only way for her to get her revenge and put the case as she saw it."
What did the royal family say about the interview?
The royal family often follows the rule of "never complain, never explain" when dealing with the press. However, they did have some responses to Meghan's interview.
Onlookers were quite enraged by the accusation of racism within the royal family. As such, Buckingham Palace has shared that they will look into Meghan's claims.
"The whole family is saddened to learn the full extent of how challenging the last few years have been for Harry and Meghan," a statement said. "The issues raised, particularly that of race, are concerning. While some recollections may vary, they are taken very seriously and will be addressed by the family privately. Harry, Meghan and Archie will always be much loved family members."
Additionally, as reported by BBC, Prince William said during a public event that the royal family is "very much not racist."