Meghan Markle Did This 1 Thing as a High Schooler to Solve Her Problem of Not Fitting In
The feeling of not fitting in at school is a familiar one to many kids around the world. It's hard to imagine that Meghan, Duchess of Sussex—who has no shortage of people wanting to be close to her—could have experienced this, but she did. Looking back, she even once shared something she did in high school to help solve this problem.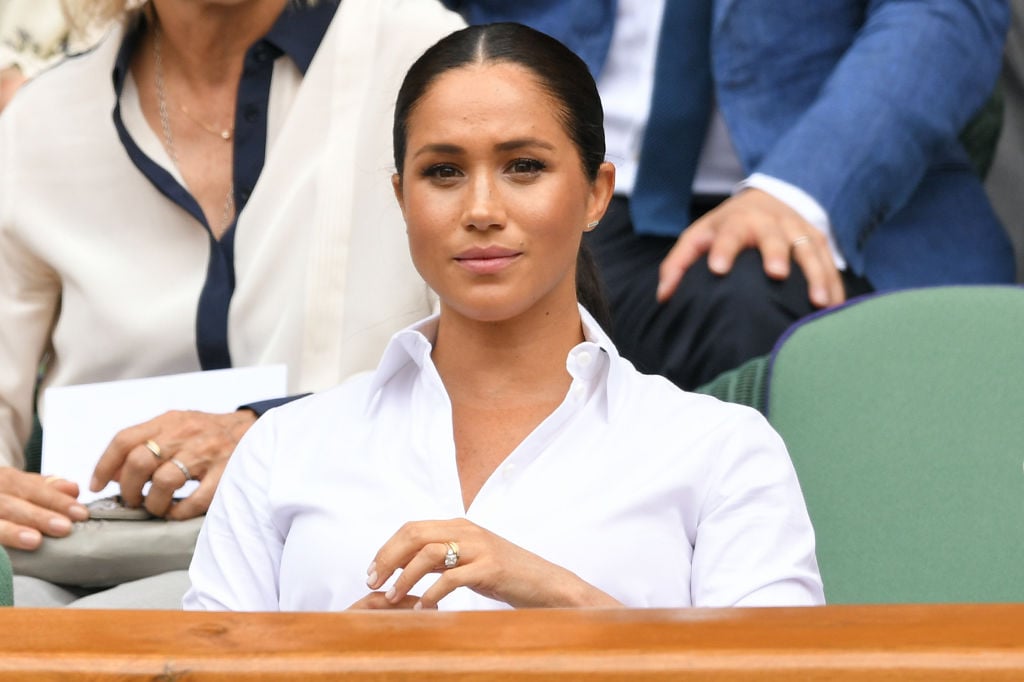 Where did Meghan Markle go to school?
Meghan grew up in the Los Angeles area. 
As a child, she attended Little Red Schoolhouse. Later on, she moved on to attend Immaculate Heart High School, a private Catholic school.
She went to college at Northwestern University, where she graduated with a double major in theater and international studies.
What was Meghan Markle like a student?
Meghan was definitely not a celebrity as a teenager, though after becoming a royal, many people have been digging around to find information about her past.
Some sources say that she was a hard worker even as a kid. Meghan reportedly put effort into her school career, though that may not have sat well with some classmates.
"Meghan's willingness to help others and her drive to excel meant she often was deemed 'fake' by classmates as school who felt it was impossible for anyone to be that 'perfect,'" authors Omid Scobie and Carolyn Durand wrote in the book Finding Freedom. "However, Meghan never thought she was perfect. In fact, she often felt she had more to prove."
The book also reported that Meghan "joined every club" in high school. In college, Meghan reportedly balanced various part-time jobs with school work and sorority responsibilities. 
Meghan Markle became involved in clubs to solve her problem of not fitting in
According to Meghan herself, she did, indeed, joined many clubs at school. For her, it was a way to deal with her problem of not fitting in.
"[Growing up], I was called the nerd: bookworm, gap in my teeth, crazy hair, peg legs. Even through high school I never fully felt as though I fit in – finding myself as a biracial girl teetering in between groups," she said in 2015, according to Elle Canada. "I remember busying myself and being the president of every club. Not because I actually wanted to, but because I didn't want to eat alone at lunchtime."
She added, "This overachiever mask I wore was really just the way I battled feeling displaced."
Meghan also talked about this experience on her now-defunct blog The Tig in 2014. She wrote, "My high school had cliques: the black girls and white girls, the Filipino and the Latina girls. Being biracial, I fell somewhere in between. So everyday during lunch, I busied myself with meetings – French club, student body, whatever one could possibly do between noon and 1pm- I was there. Not so that I was more involved, but so that I wouldn't have to eat alone."