Meghan Markle Didn't Seek Fertility Treatments — But She Did Do This One Thing To Get Pregnant Quickly
Contrary to what your grandmother might have told you, it's not typical to get pregnant the first time you have sex. Even perfectly healthy people who want to have kids might spend six months to a year tracking the woman's menstrual cycle and fertile window before successfully achieving pregnancy.
Prince Harry and Meghan Markle made no secret of wanting to have children. Still, it was slightly shocking to royal fans when the Duke and Duchess of Sussex made the announcement that they were expecting a baby just six months after their royal wedding in May 2018. Some practical folks pointed out the obvious – with Meghan Markle being slightly older, how did she get pregnant so quickly and easily?
Conspiracy theorists speculate that Meghan Markle may have done fertility treatments. But that's probably not factual. Here's what the 37-year-old mother-to-be did to get pregnant so quickly.
Did Meghan Markle do fertility treatments to get pregnant quickly?
Fertility issues are on the rise as women wait longer and longer to start their families. The older a woman is, the longer it usually takes to get pregnant and the higher risk she has for complications including miscarriage. After the age of 35, any expectant mother is technically considered a "geriatric pregnancy."
But Meghan Markle seems to be immune to all that. Despite the fact that she's post-35, Markle got pregnant quickly and easily, which made some royal fans wonder if she may have chosen in-vitro fertilization to have a baby. While not impossible, there's a much more logical explanation for how it happened so fast.
Prince Harry and Meghan Markle were thinking ahead
As RadarOnline reports, Prince Harry and Meghan Markle were already planning for children before they tied the knot in May 2018. Because of this, the pair sought out a respected London-based nutritionist to find out if they were good candidates for getting pregnant right away.
And what they found out there was overwhelmingly positive. Both Meghan and Harry eat well and maintain healthy weights, which contributes immensely to fertility health. A royal insider also revealed that Prince Harry took things one step further, dropping 7 pounds in advance of the wedding so he could be in peak physical condition.
Meanwhile, Meghan Markle added strengthening exercise programs such as yoga to her repertoire, which likely helped her physical and mental well-being in advance of getting pregnant.
How many kids are the Duke and Duchess of Sussex planning on having? It sounds like more than one. At a royal event, Prince Harry was overheard saying that if "he had more than two children, it would serve him right."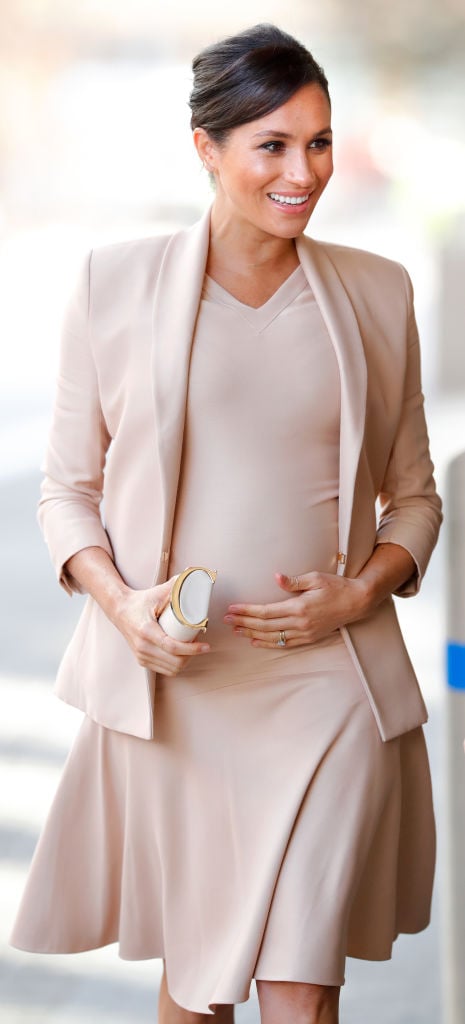 Would Meghan Markle have considered fertility treatments?
That same royal insider said that the couple was so intent on having children that they would have pursued additional treatments such as IVF if they needed to. But as we know now, the Duchess of Sussex is in excellent fertile health and has no reason to take extreme measures getting pregnant.
No doubt they're planning on expanding their family again soon!