Meghan Markle Actually Does Drink Alcohol — And This is Her Favorite Beverage
Meghan Markle became one of the world's most famous women practically overnight when she married Prince Harry. And since then, there have been plenty of stories about her in the media — most of them with some kind of negative connotation.
When the duchess first announced her pregnancy in October 2018, it was understood, of course, that she wouldn't be drinking. She reportedly asked Prince Harry to stop drinking for the duration of her pregnancy as well, but the truth is that Meghan does enjoy a drink now and then (when she's not expecting). And she has one go-to beverage.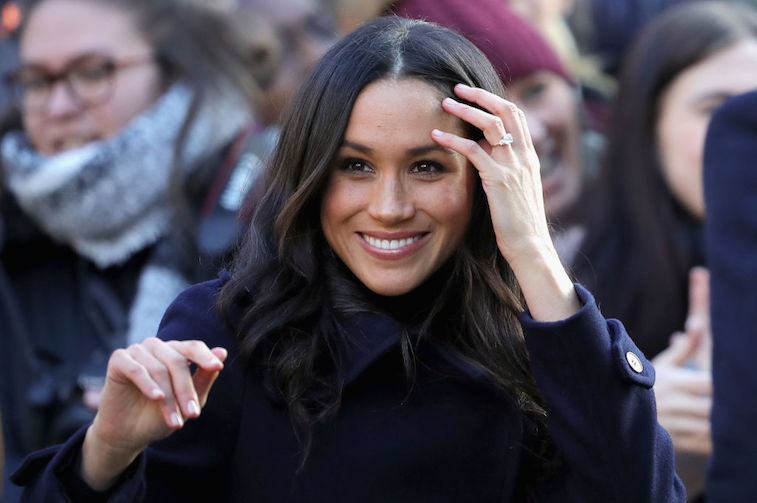 Meghan has always been a healthy eater
Long before Meghan became the Duchess of Sussex, she was very aware of living a healthy lifestyle. Prior to taking her royal title, Meghan ran a lifestyle blog called "The Tig," where she shared her daily habits and lifestyle choices that included, among other things, a very healthy diet. She once credited her home state of California for making healthy eating so easy; the fresh produce helped her create recipes that required minimal ingredients. There were rumors that Meghan wanted to make her own baby food for Archie, though it has never been confirmed.
She reportedly asked her husband to give up drinking during her pregnancy
When the duchess learned she was expecting (likely sometime last July) there were rumors that Prince Harry had decided to give up alcohol along with his wife for the duration of her pregnancy. Of course, pregnant women are strongly advised not to drink during their pregnancy, and Meghan might have thought that Harry quitting drinking would bring them closer during the process or make him feel more like he was a part of it. To our knowledge, Harry agreed to the idea, and both Sussex royals decided to stay sober together.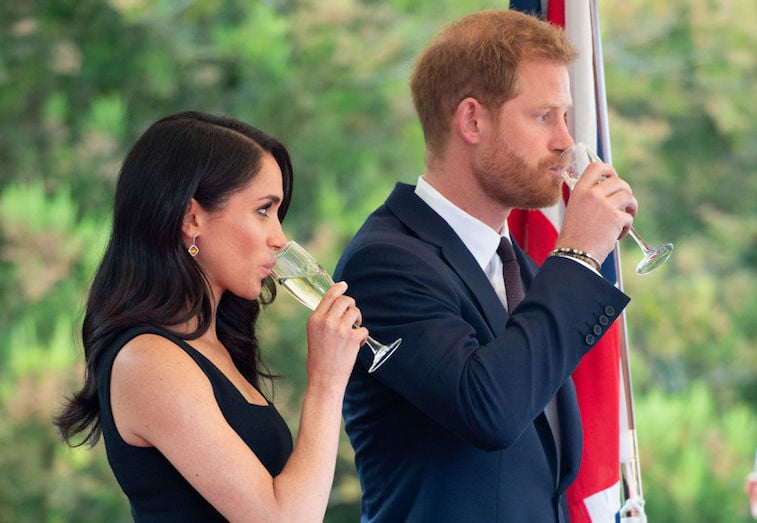 The duchess previously admitted she loves ending her days with a glass of wine
Back before Meghan was the duchess, she was always open to doing interviews about her lifestyle choices. After all, she not only ran the blog but was also a successful actress known for her role on USA's Suits. And in 2012, Meghan revealed that she has several guilty pleasures when it comes to food and drink. The most notable junk food she loves is boxed macaroni and cheese (can't argue with her there). Plus, she said she loves to end her days with a glass of wine.
"At the end of a long day, there is nothing I enjoy more than a glass of wine," she once revealed to Today. In a separate interview, Meghan even explained that the name of her lifestyle blog "The Tig" actually came from the word Tignanello, an Italian red blend produced in Tuscany.
It's unclear if she has started drinking post-pregnancy
Meghan and Harry just welcomed Archie in May, and some suspect they will announce another pregnancy soon. It's unclear if Meghan has let herself sip a smooth glass of Tignanello since giving birth; she might have decided to stay away from alcohol since she'd be breastfeeding. Either way, we're sure that she'll eventually be able to unwind in the evenings with a nice glass of her favorite red.