Meghan Markle's Estranged Brother Says She Needs to 'Get Off Her High Horse' and Make Amends With Her Father
Meghan Markle has had a rocky relationship with her family since long before she became a royal. Now that she's one of the most famous women in the world, she still hasn't made amends with her father, with whom she was very close for most of her life. Now, though, her half-brother, Thomas Markle Jr., is saying that his sister needs to "get off her high horse" and repair her relationship with her father.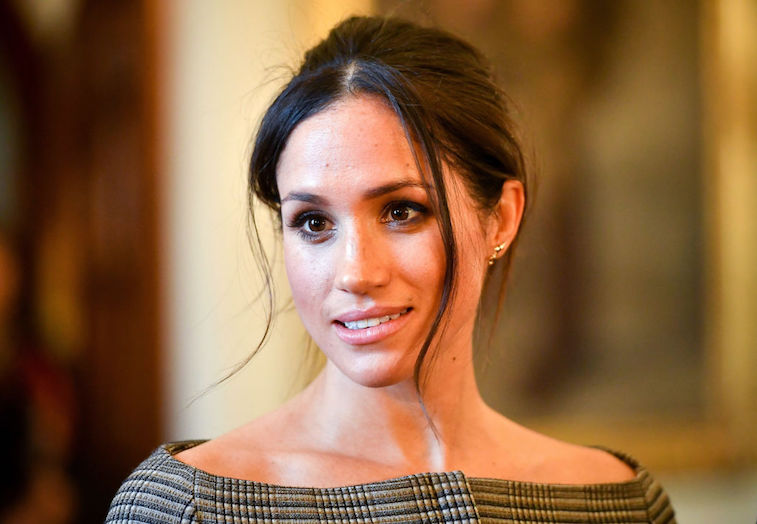 Meghan Markle's father seemed to disappoint her after she started dating Prince Harry
When news first broke that Meghan had started dating the prince, the British media had a field day. It didn't take long for the press to dive into Meghan's personal life and learn that she had a difficult past with some of her family members. Meghan has always been close to her mother, Doria Ragland, but things with her father seemed to fall apart several years back.
Once Meghan and Harry started dating, her father made some mistakes. He intentionally spoke to the press about his daughter as well as staged some paparazzi photos — and he shocked the world when he didn't come to her wedding (there were reports that it was due to a medical emergency, which, of course, is a valid reason not to attend).
Meghan has had a tense relationship with her family for a while
Things with Meghan and her family have been rocky for years. The duchess has two half siblings who she seemed close with at a young age. But over time, she grew apart from them — especially when her acting career started to take off. These days, Meghan doesn't have much of a relationship with anyone except her mother. Things started to go downhill with her father a while back.
Her sister, Samantha Markle, spoke negatively about the duchess after she and Harry started dating. She called her "Princess Pushy," and she and Meghan have not amended things. The same goes for Meghan and her brother.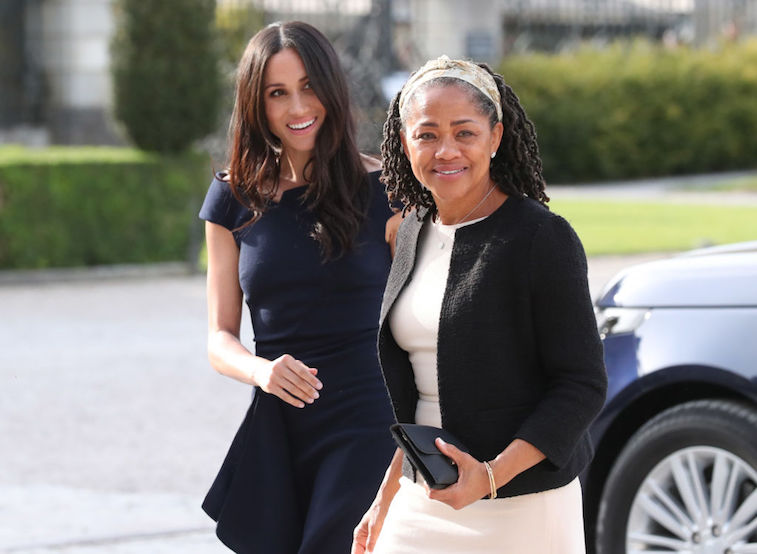 Thomas Markle Jr. thinks Meghan needs to make amends with her father
Meghan's brother recently spoke out about his half-sister amid the royal drama of Meghan and Harry leaving the family. And Thomas Markle Jr. didn't have great things to say about the duchess in terms of her relationship with her father.
"I think seriously what should happen is that Meghan should actually just seriously get off her high horse, call her father, make amends," Thomas told Express. "The guy dedicated his whole entire life to her – where she is at today is because of him."
The duchess still hasn't introduced Archie to her father
Archie has never been introduced to Meghan's father, and, according to her brother, it's the main reason why her father wants to patch things up with her. "My dad's dying wish, he tells me on the phone, is just so he can just make amends and see Archie," Thomas said. "And have his daughter back in his life — I mean, we owe him that."
It's unclear right now if Meghan's father will ever be in Archie's life. It's understandable that Meghan wouldn't be quick to forgive him for everything that's happened since she joined the royal family. Thomas later apologized for "the last three years of bad press" though that might not be enough of an apology for the duchess to accept.