Meghan Markle Fans Attack Queen Elizabeth and Royal Family for Failing to Protect Duchess
New court documents from Meghan, Duchess of Sussex's legal battle with British tabloids revealed that the duchess felt "unprotected by the institution" and unable to defend herself after being attacked by the media. Her fans are outraged by the lack of protection, taking aim at Queen Elizabeth and the royal family for their failure to do more for Meghan.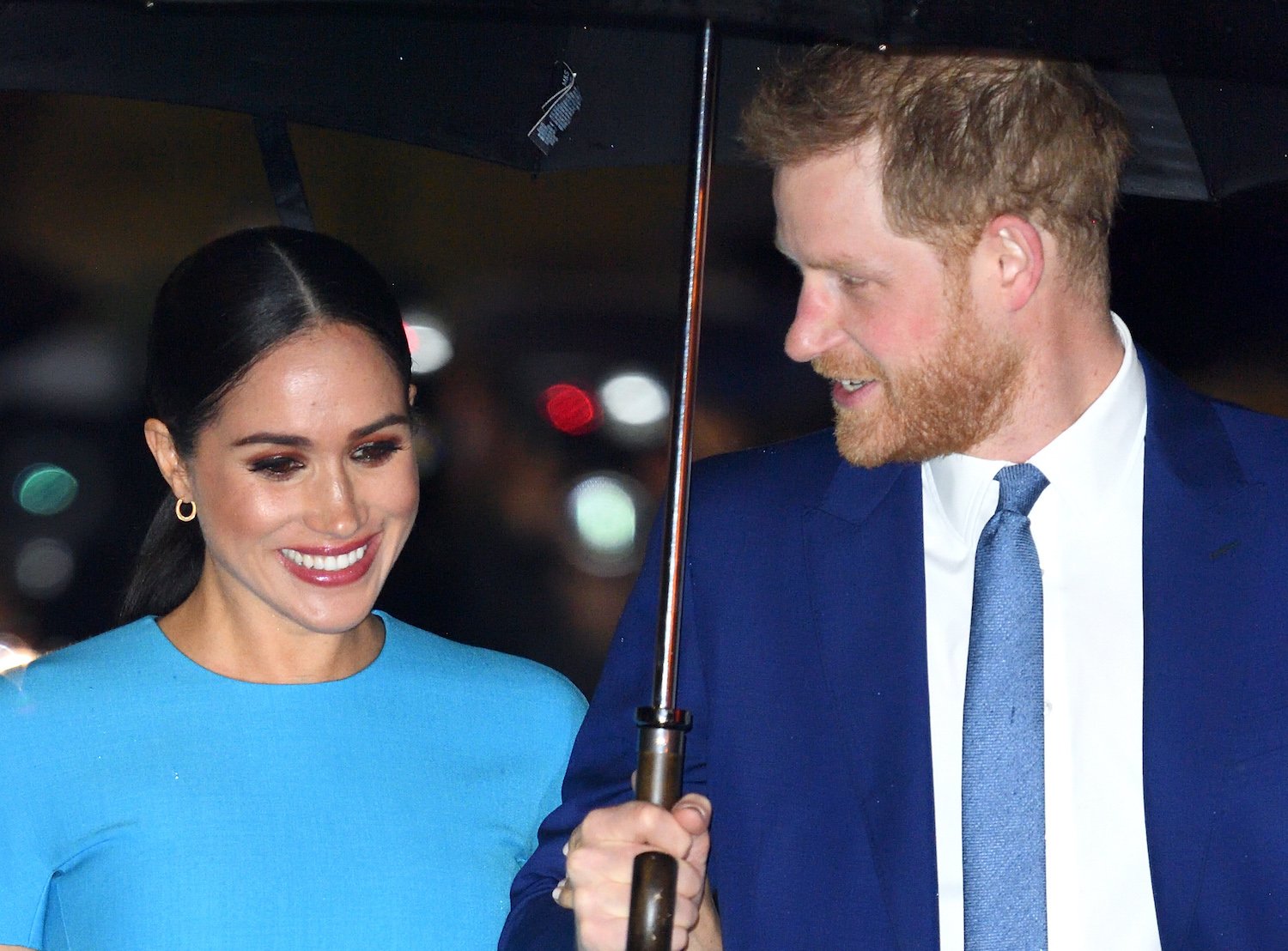 Meghan voiced how she didn't feel supported
During the 2019 documentary Harry & Meghan: An African Journey, Meghan touched on how much of a blow it had been to face so much negative media attention, especially during her pregnancy.
When discussing the situation with ITV's Tom Bradby, Meghan shared her devastating experience. "Any woman, especially when they are pregnant, you are really vulnerable, so that was made really challenging. And then when you have a newborn, and especially as a woman, it is a lot," she explained.
Meghan continued, "So you add this on top of just trying to be a new mom or trying to be a newlywed, it's um… Yeah, well, I guess… and also thank you for asking, because not many people have asked if I am OK. But it's a very real thing to be going through behind-the-scenes."
Court documents revealed Meghan felt 'unprotected'
Court documents from Meghan's legal action against Mail on Sunday and MailOnline were quite revealing about how the royal family didn't do enough to protect the duchess.
According to a report from ET, the documents state that Meghan "had become the subject of a large number of false and damaging articles by the UK tabloid media, specifically by the Defendant  [Associated Newspapers Limited], which caused tremendous emotional distress and damage to her mental health."
The documents also note that Meghan's friends "had never seen her in this state before" and that they "were rightly concerned for her welfare, specifically as she was pregnant, unprotected by the Institution, and prohibited from defending herself."
It's also claimed that "it was mandated by the [Kensington Palace Communications Team] that all friends and family of [Meghan] should say 'no comment' when approached by any media outlet, despite misinformation being provided to UK tabloids about [her]."
"This shared frustration amongst [her] friends left everyone feeling silenced, as it appeared that other so-called sources were able to disseminate false statements," it's claimed in the documents. "While the people who knew her best were told that they needed to remain silent."
Meghan's fans attack the royal family
In response to the claims that the royal family didn't protect Meghan, her fans have been quite vocal.
"I'm glad Meghan Markle put it in writing that the British royal family did not protect her during her pregnancy," one fan tweeted. "She owes those people nothing. They scapegoated her for Prince William and Prince Andrew. It's not right how she was treated by that vile firm and U.K. press."
Another fan agreed, tweeting, "She was COMPLETELY unprotected. The silence from the royal family was deafening and we all watched it. I can't imagine the pain BOTH Harry and Meghan went through. How isolating during such a special time. What… a 'family.'"
Another Twitter user remarked how 'heartbreaking" it was to hear that Meghan felt unprotected, noting, "The royal family are cruel evil creatures. The queen is heartless. How she treated Diana after her death was sickening."
"Unprotected by the Institution and prohibited from defending herself… that's absolutely awful," another fan tweeted. "The Institution aka her in laws abandoned her to the wolves, then undermined efforts to protect her."