Meghan Markle Fans Are Blasting the British Media Over Their Treatment of the Pregnant Duchess
Meghan, Duchess of Sussex is ready to speak out about her experience in the British royal family, in an unfiltered interview with Oprah Winfrey. Curiously, just days before the interview is set to air, the British media is calling her a bully, and Buckingham Place is looking into these bullying allegations against her that have seemingly come from thin air.
However, people from across the globe are clapping back not just at the royals but at the British media's treatment of the pregnant duchess.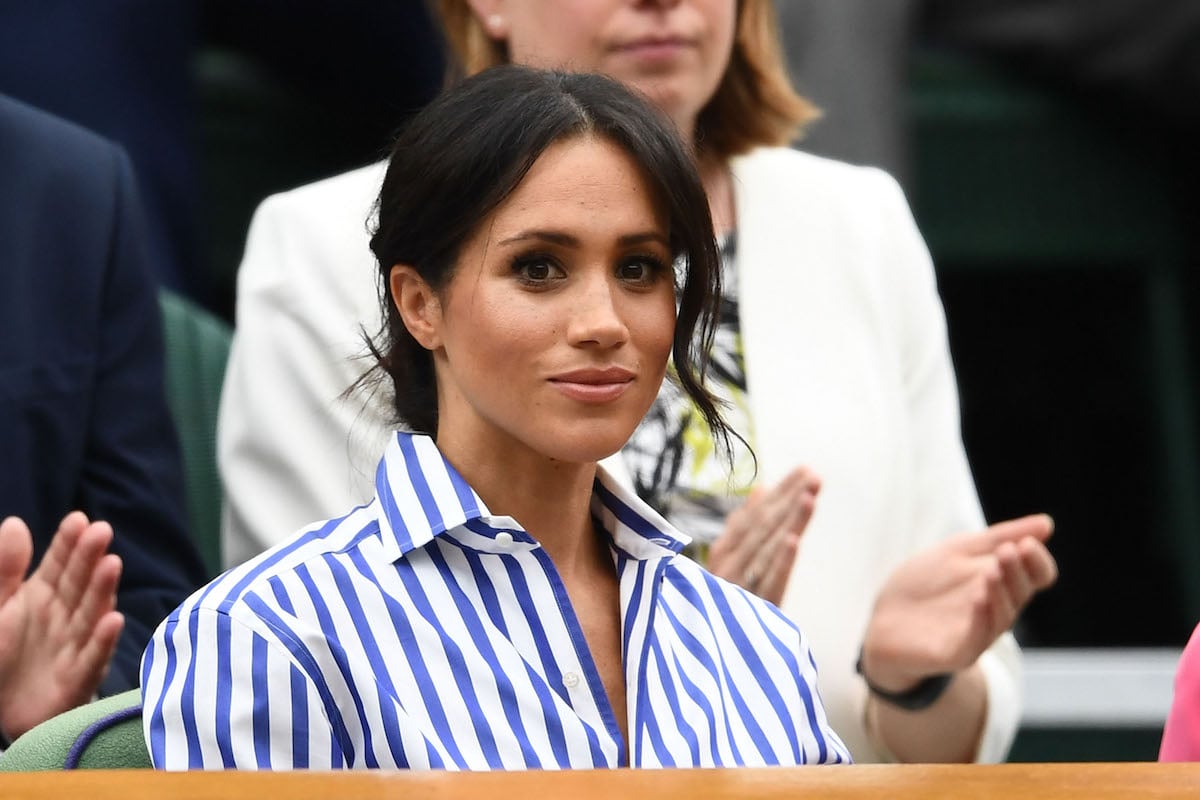 Why did Meghan Markle and Prince Harry leave the British royal family?
There had been a ton of speculation about the friction between the Sussexes and the British royal family. However, fans were stunned when Meghan and Prince Harry announced their resignation from The Firm in January 2020.
Recently, Prince Harry has gotten candid about why Megxit was the only option for them. "It was a really difficult environment, as I think a lot of people saw. We all know what the British press can be like. It was destroying my mental health," Prince Harry explained during an appearance on The Late Late Show in February 2021. "I was like, 'This is toxic,' so I did what any husband and what any father would do which is, 'I need to get my family out of here,' but we never walked away."
RELATED: Queen Elizabeth II Had Hoped Meghan Markle and Prince Harry Would Cancel Megxit
Meghan Markle accused the British royal family of spreading lies about her
Now, just days before the pregnant duchess and Prince Harry are set to tell their truth in Oprah with Meghan and Harry: A CBS Primetime Special, The Times has published a report saying that Meghan's former advisers had filed a bullying complaint against her when she lived at Kensington Place almost two years ago.
The Sussexes' camp immediately responded to the outlandish allegation, "The Duchess is saddened by this latest attack on her character, particularly as someone who has been the target of bullying herself and is deeply committed to supporting those who have experienced pain and trauma," their spokesperson shared in a statement. "Let's just call this what it is—a calculated smear campaign based on misleading and harmful misinformation. We are disappointed to see this defamatory portrayal of The Duchess of Sussex given credibility by a media outlet."
In addition to her statement about this bullying, a new clip from Meghan and Oprah's interview sees the duchess calling out The Firm, or the British royal family directly. "There is an active role that the Firm is playing in perpetuating falsehoods about us," she says.
Meghan Markle's fans are blasting the British media
Seeing with Meghan has endured as a mixed-race American woman in a very white and archaic institution has infuriated many people. The duchess's treatment at the hands of the media juxtaposed against Prince Andrew, who has been accused of sexually assaulting a minor and having close ties with late sex offender Jeffrey Epstein is jarring.
Now, people are taking to Twitter to call out both the British media and the royal family for their silence.
"I just wanna know where are all these aides fessing up about Prince Andrew being best mates with a sex trafficker, pedophile, and serial rapist," one user tweeted. Another added, "The Royals have the audacity to be like "Meghan is a bully while wearing my great-great grandma's stolen a** rubies on their crusty necks." Yet another person wrote, "The character assassination of Meghan Markle by the press is insane and so blatant! Yet Prince Andrew is out here…. let me not even start."
It is all curious that this is bubbling up just before Prince Harry and Meghan's sit down with Oprah is set to air.