Meghan Markle Fans Are Criticizing Prince William and Kate Middleton's 10th Anniversary Photos
Prince William and Kate Middleton just released new PDA-filled anniversary photos for their 10th anniversary. However, Meghan Markle's fans are now criticizing the couple for the new pics.
Prince William and Catherine, Duchess of Cambridge, are celebrating 10 years of marriage. The royal couple have become the main faces of the British royal family over the last couple of years. The pair stepped up the plate following Prince Andrew's royal ousting due to his ties to late sex offender Jeffrey Epstein.
Then, when Meghan, Duchess of Sussex, and Prince Harry resigned from their roles as senior working royals, the Cambridges, along with Prince Charles and Queen Elizabeth II, began to reshape the royal family for the future. Unfortunately, all of this change has left things rather strained between Sussexes and the Cambridges, especially following Prince Harry and Meghan's explosive interview with Oprah Winfrey.
However, none of this has stopped the Cambridges from looking ahead. The pair just released new PDA-filled photos amid their wedding anniversary. However, fans of Meghan are slamming the pictures.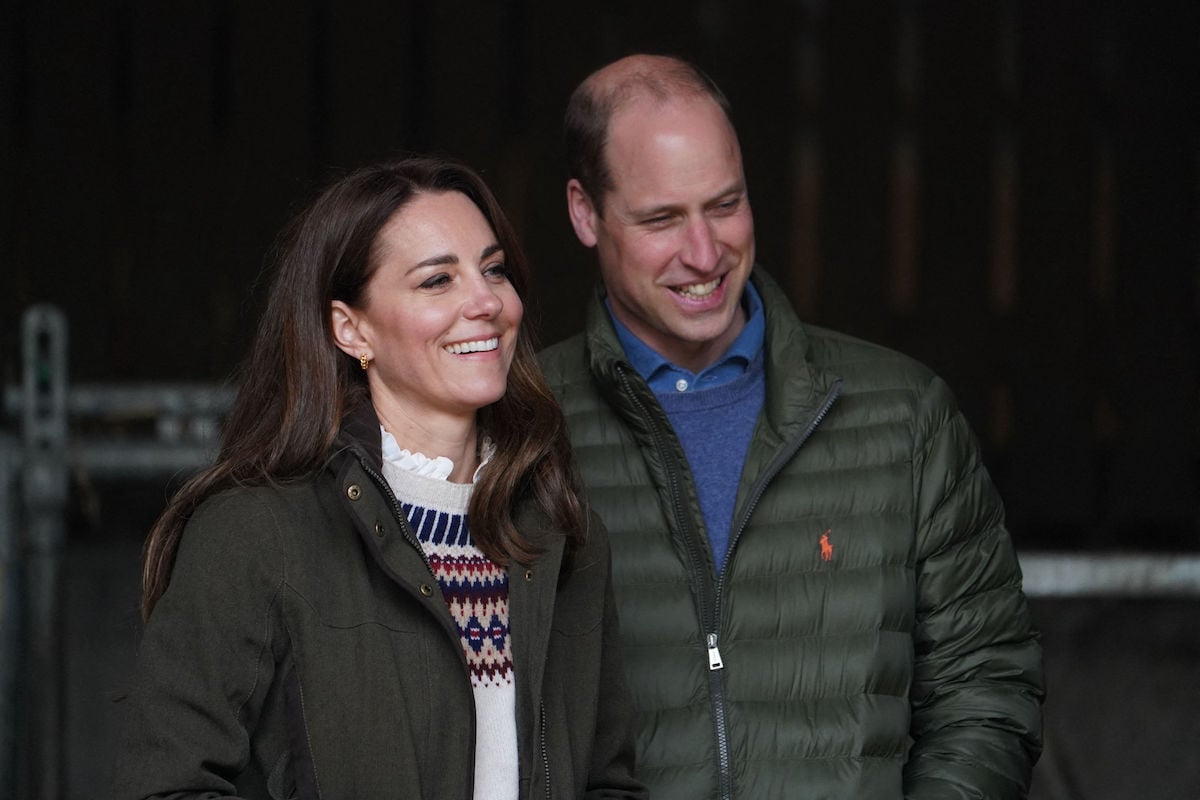 Prince William and Kate Middleton's 10th-anniversary photos show a ton of PDA
The Cambridges tied the knot on April 29, 2011, in a massive blowout royal wedding event that hadn't been seen since Prince Charles and Princess Diana's 1981 wedding ceremony. With a decade under their belt and three children, Prince George, Princess Charlotte, and Prince Louis, the pair are celebrating their milestone with new photos.
Prince William is staring adoringly at Kate in one of the new romantic pictures as she looks off into the distance. In the second photo, the pair are embracing each other tightly and laughing. The photos are much more romantic than the Cambridges usually get.
However, in the past couple of years, they have been engaging in a lot more PDA. Though they certainly don't do PDA the way Prince Harry and Meghan do, they've been seen giving more loving touches and smiles lately.
The British royal family typically doesn't engage in PDA
PDA is extremely a-typical for royals who like to maintain a certain amount of regality and formality. There is no royal protocol that outright bans PDA, but it is slightly looked down upon.
"Senior members of the royal family would likely not be told how to interact or when they can or cannot show PDA and would be trusted to use their better judgment as to when it's appropriate," royal etiquette expert Myka Meier told People. "The royals often adjust PDA to mirror the formality of the event they are attending."
It looks like for their reign; the Cambridges are ready to relax the rules just a tad.
Meghan Markle fans are criticizing Prince William and Kate Middleton's anniversary photos
Amid the debut of the Cambridges' new PDA-filled anniversary photos, fans of Meghan are not holding back their opinion. "Why are they trying to act like Harry and Meghan," one fan tweeted at Kensington Palace via Express. "Trying to appear affectionate in posed pictures. Pitiful!"
Another fan added, "They aren't even looking at each other. Kate has her usual fake, manic smile. Trying to cosplay Harry and Meghan, total fail."
Yet another fan added, "Photoshop! First thing is a reinterpretation of Harry and Meghan's photography?"
Still, fans of the Cambridges stood up for them, tweeting their admiration under the photos. "They are the cutest couple! Look at the way the Duke is looking at his beautiful wife and their big smiles!!" one fan said. " Happy 10th wedding anniversary, Your Royal Highnesses! I love to see your love for each other."