Meghan Markle's Father Slams Her 'Ridiculous' Segment on 'Ellen'
Meghan Markle is estranged from her father, Thomas Markle. Even so, that has not stopped Thomas from speaking to the media about his daughter. The 76-year-old recently opened up about Meghan's appearance on The Ellen DeGeneres Show, calling one segment she did "ridiculous."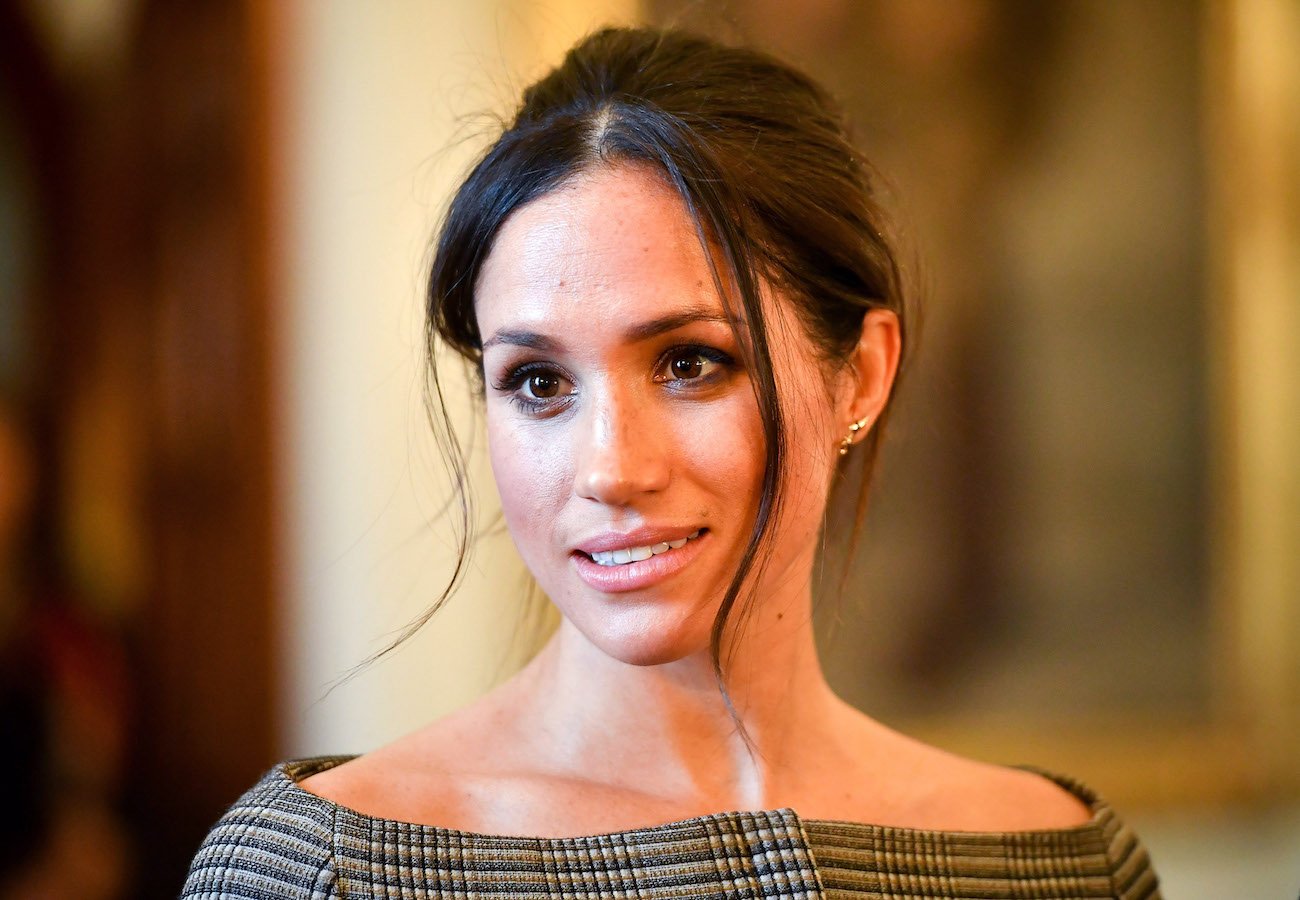 Meghan Markle participated in a pranking segment on 'Ellen'
Celebrity guests on Ellen often participate in humorous segments, and Meghan was no different. During Meghan's episode, which aired on Nov. 18, the Duchess of Sussex could be seen participating in the segment "Ellen In Your Ear," in which DeGeneres used an earpiece to instruct Meghan of ways to interact with unsuspecting bystanders.
Viewers got to see Meghan do many random things, including eating chips like a chipmunk, drinking milk from a baby's bottle, and singing a song about cats.
Thomas Markle calls Meghan Markle 'ridiculous'
RELATED: Queen Elizabeth Reportedly Had Concerns About Meghan Markle's 'Behavior and Attitude' Before the Royal Wedding
According to Mirror, Thomas was not happy about Meghan's behavior on Ellen.
"It's no way to behave," he said. "The whole thing was kind of embarrassing. It was certainly embarrassing for the Royal Family. It's embarrassing for her as well. I suspect it embarrassed everyone in the UK, too."
As reported by The Sun, Thomas also called for Meghan's title to be revoked. He said, "She insulted the Queen, the Royal Family and the British people. She made a complete fool of herself and should lose her title. I love my daughter but her performance was ridiculous."
Thomas Markle contradicted claims Meghan Markle made
RELATED: Meghan Markle's and Prince Harry's 'Damaged Backgrounds' Could Mean 'Negativity' for Their Marriage, Royal Expert Says
During the interview with DeGeneres, Meghan talked about her childhood and the early days of her acting career. In one instance, she recalled having a car whose doors did not work, which led her to constantly enter it via the trunk.
According to Thomas (per Mirror), there was nothing wrong with the doors of that car, which he claimed was a Ford Explorer.
"The Ford Explorer she had in her early 20s that she mentioned was a good running vehicle," he said. "I don't remember any time she had to crawl out of the back of it to get out, like she said. The doors worked fine on that vehicle until the day she got rid of it."
Thomas, who used to work as a lighting director in Hollywood, also lamented the fact that Meghan did not mention him during the interview. He claimed that he helped her out a lot as she tried to gain footing in the entertainment industry.
Thomas said, "I'm disappointed she didn't mention me. I hooked her up with a director on the General Hospital TV show and that got her a couple of lines on one of the shows which got her a union card. It's really difficult to get a job without a card so that was crucial. I paid for the card too. I've been disappointed all this hasn't been acknowledged."
Meghan has not publicly talked much about her father. However, during her tell-all interview with Oprah Winfrey in March 2021, Meghan said there was a "betrayal" from Thomas when he lied to her about working with the tabloids in the months leading up to her wedding in 2018.