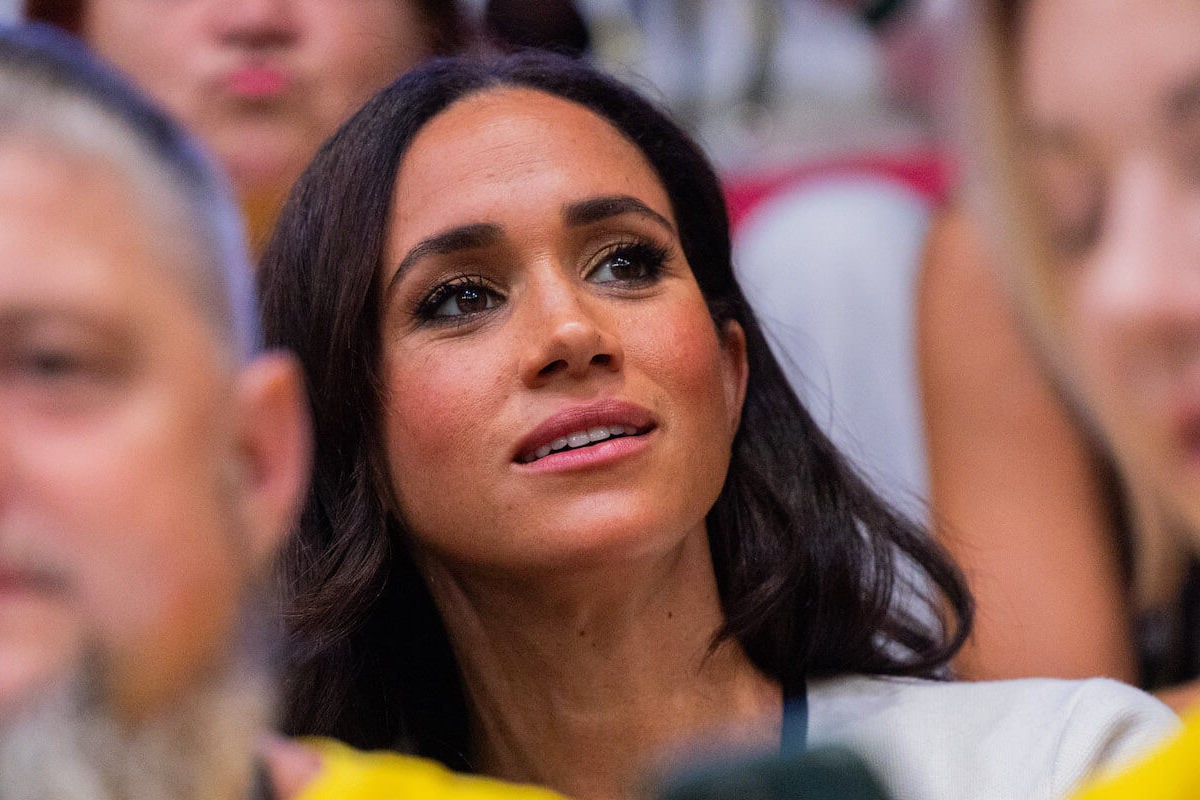 Meghan Markle 'Fed Meat to the Sharks' With A Simple 2023 Invictus Games 'Mistake' — Expert
An expert says Meghan Markle only fanned the flames of rumors showing up to the 2023 Invictus Games partway through.
Meghan Markle turned heads at the 2023 Invictus Games for PDA with Prince Harry and a stream of neutral outfits. But an expert says the Duchess of Sussex also made a blunder. How being late to the Invictus Games became another mistake in a "long line of PR mistakes." 
Meghan arrived at the Düsseldorf Invictus Games on September 12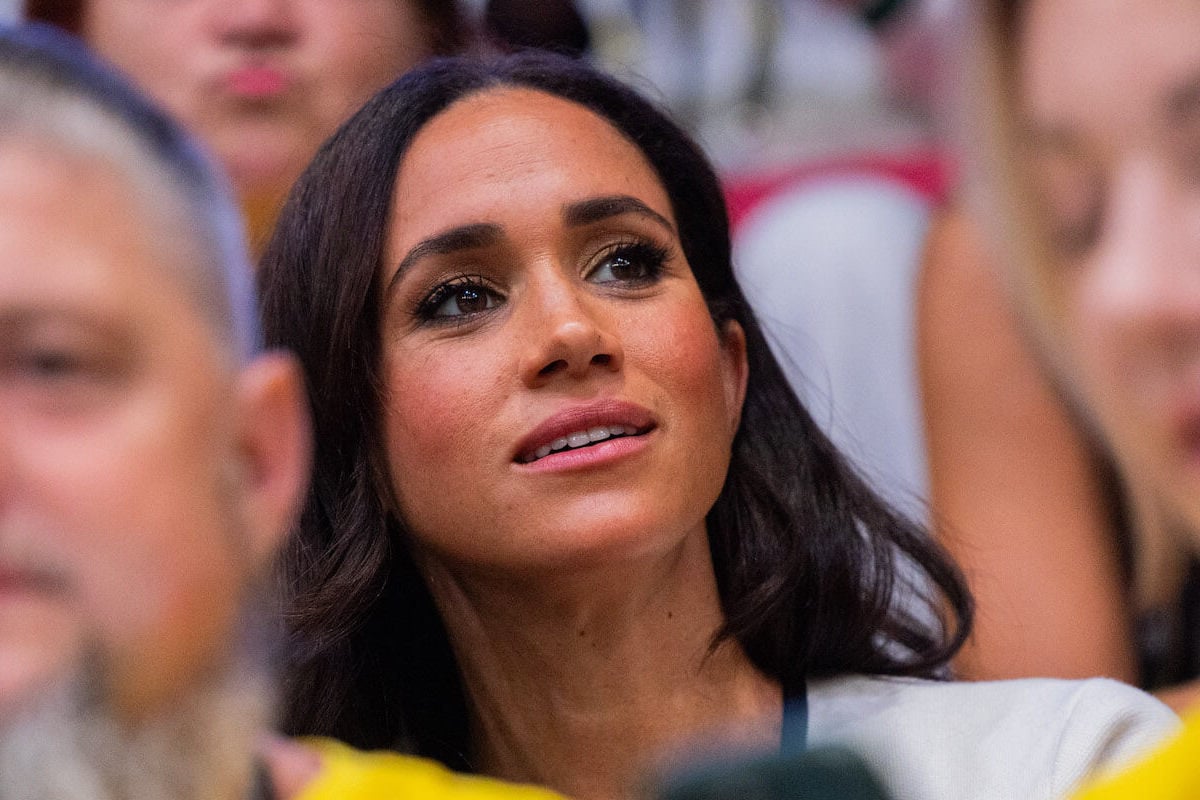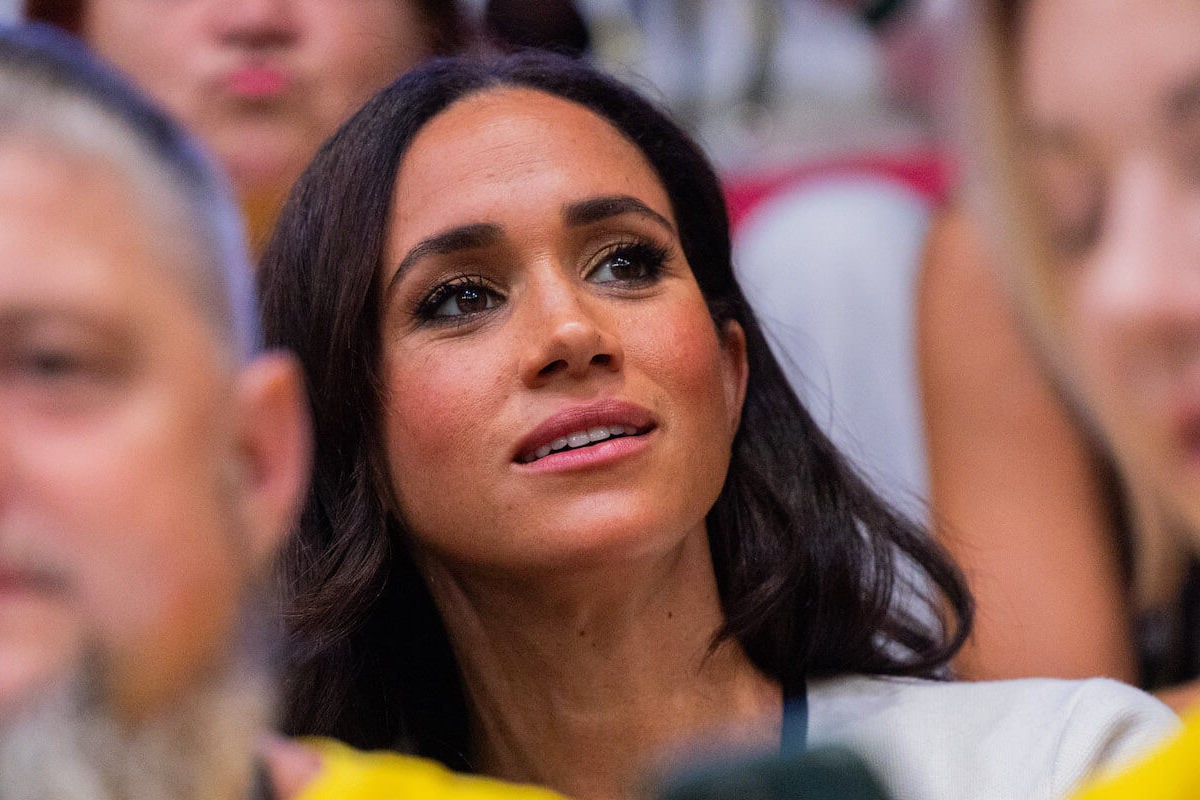 The Düsseldorf Invictus Games kicked off on Sept. 9, 2023, but Meghan was nowhere to be seen. Instead, her husband, the Duke of Sussex, made appearances solo. Meanwhile, paparazzi photos showed Meghan at the In-N-Out drive-thru the same weekend (via Page Six). 
It wasn't until Sept. 12, 2023, Meghan made her first of multiple appearances at the international sporting competition founded by Harry in 2014. She and Harry stepped out at a Friends @ Home event, where the 42-year-old took the stage.
"Hi, everybody," Meghan began. "It is so special to be here, and I'm sorry I'm a little late to the party." The Suits alum continued, saying she and Harry's two children, Prince Archie, 4, and Princess Lilibet, 2, caused the late arrival. 
"Like so many of you, you know this is about family and friends and the community that Invictus has created," she told the crowd. "And so I had to spend a little bit more time getting the little ones settled at home. Three milkshakes and a school drop off, and I just landed a couple of hours ago, and I am thrilled that the first event I can do for Invictus is here with all of you."
Meghan arriving late to the 2023 Invictus Games only 'fed' the rumor mill, expert says
"Taking that professional space from one another, which does not mean that they are also taking personal space from one another, was always bound to send the rumour [sic] mill into hyperdrive, and it has," Edward Coram-James, a PR expert, told the U.K's Mirror.  
"If the idea is to put those rumours [sic] to bed," he said, referring to divorce rumors, "then the Duchess not attending the Invictus opening was another mistake in a long line of PR mistakes made by Meghan."
"In not attending, she fed red meat to the sharks," the expert explained. "If you're trying to show the world that you're strong as a couple, you make public appearances when they matter. And, from an optics point of view, what matters more than arguably the biggest personal achievement of your husband, [is] his internationally famous and acclaimed Invictus Games."
"It represents an own goal for Meghan on a number of fronts," Coram-James added. "Firstly, it has further fed the marital troubles rumour [sic]. Secondly, it is a missed PR opportunity. Even the Sussexes' biggest online detractors acknowledge that Harry did something truly special with the Invictus Games. Meghan would be well advised to associate herself with them."
Another expert says Meghan's late arrival to the games helped her and Prince Harry's body language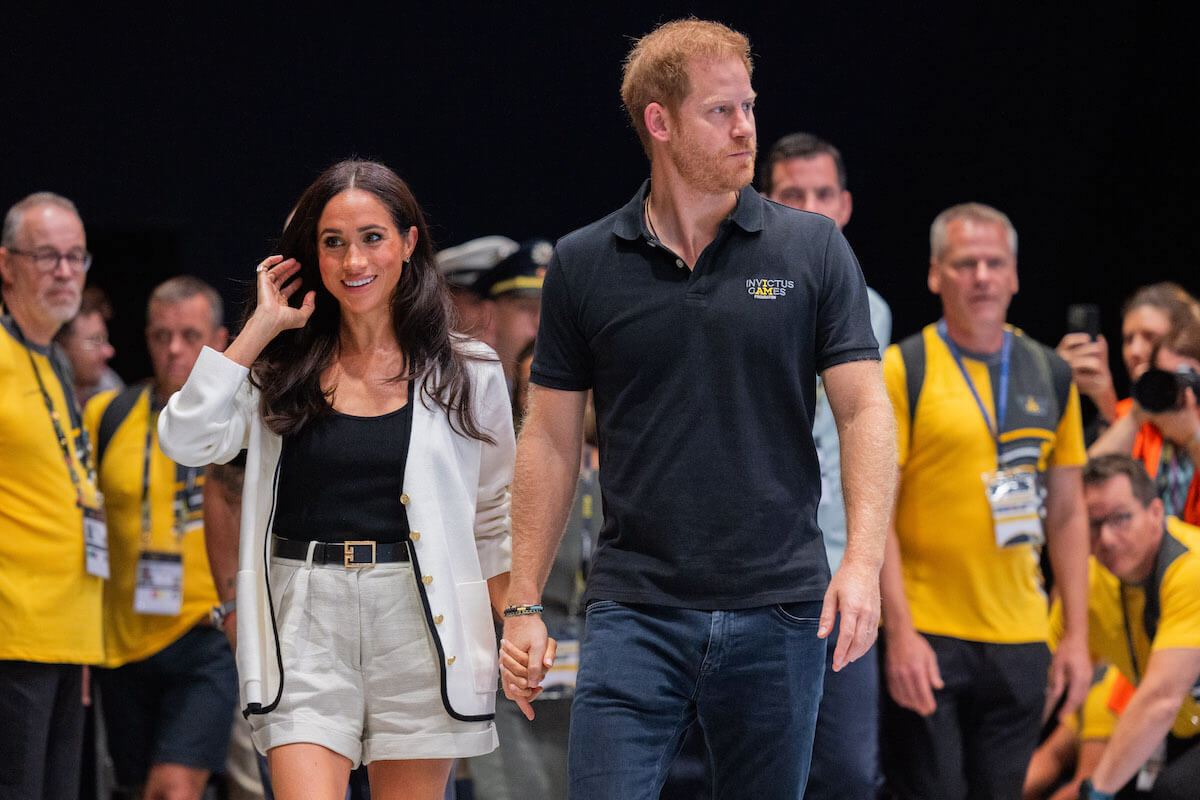 As far as Harry and Meghan's Invictus body language went, expert Judi James opined that Meghan's tardiness helped.
"Her late arrival might even have done them a favour [sic] when it comes to their body language," James said. "Meghan described herself as having 'come late to the party,' but it has allowed Harry to take a hosting role again." 
"Meaning," she continued, "we're seeing echoes of their body language signals together from 2017 when they first appeared together in public at the Toronto Invictus Games, when Harry took the role of proud host and leader, looking equally proud of his smitten-looking then-girlfriend."
Showbiz Cheat Sheet acknowledges conditions and cultures can impact body language and is sensitive to all backgrounds.