Meghan Markle's Former Co-Star Reveals What She's Like in Real Life
One of Meghan Markle's former co-stars, Gregg Sulkin, dishes on what the Duchess of Sussex is really like.
Everyone now knows Meghan Markle as the Duchess of Sussex, but what is she really like in real life? Fans of the royal family have become smitten with Markle and, according to one of her former co-stars, she's actually as wonderful as she seems.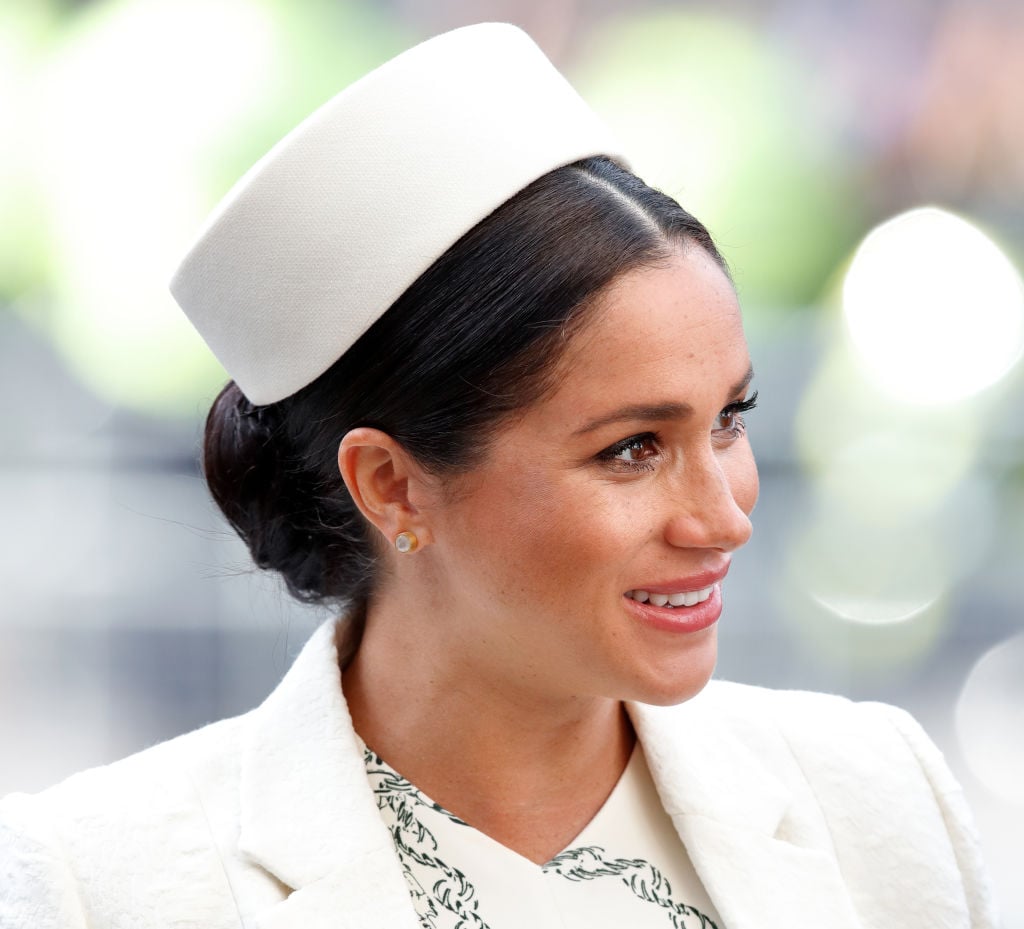 Meghan Markle's past co-star speaks out
During a recent Fair Game with Kristine Leahy interview, Runaways star Gregg Sulkin talked about working with Markle on the 2015 film Anti-Social. He had nothing but amazing things to say about the actress-turned-duchess, sharing: "Everybody does know her as a princess, but in real life, she genuinely is also like a princess."
He added: "She is one of the classiest, the nicest, one of the most sincere and genuine people I've ever met."
Markle gets high marks for dealing with the media
Sulkin finds Markle's ability to handle the media's treatment of her especially impressive, sharing: "She's a superstar. She was a superstar. To me, I'm so proud the fact that she's now part of my country's history in all honesty, aside from obviously having a personal relationship with her. I just think the way she's handled it — obviously the press of… you know, it hasn't been easy for her."
He continued: "And I think she's stuck to her guns, which is, you know, 'when they go low, we go high' sort of mentality and I think she's done that. I think she's been a class act."
The Duchess of Sussex has a fan in George Clooney, too
Sulkin isn't the only actor speaking out on Markle, with George Clooney also having recently discussed the scrutiny she has to endure. He told Good Morning Britain earlier this month: "I think it's a little unfair at times when — I've seen it when the press can turn on you for sort of ridiculous reasons and for almost nothing, and it seemed to me to be a little unjust since [Meghan] hadn't done anything except just happen to live her life."
At the time, Clooney remarked that Markle is "a really kind and smart and intelligent young woman" and called Markle and Prince Harry a "really wonderful, loving couple."
In February, while promoting his Hulu series Catch-22, Clooney talked about the media's treatment of Markle, sharing at the time: "They're just chasing Meghan Markle everywhere, she's been pursued and vilified."
He added, "She's a woman who is seven months pregnant and she has been pursued and vilified and chased in the same way that Diana was and it's history repeating itself. We've seen how that ends."
Another famous co-star recently reconnected with Markle
Singer Katharine McPhee, who went to school with Markle, recently reunited with the Duchess of Sussex at a WE Day event. She told Good Morning Britain: "I went to school with Meghan Markle. I was in middle school when she was in high school. My sister was in her class, so they were the same age. She was always lovely and always talented and always put together."
Additionally, she told the Evening Standard: "She was lovely, and she remembered me — she remembered my sister more specifically because they were in the same class — and she said, 'I'm just sitting around waiting for the baby to come.'"