Meghan Markle Gave Prince Harry Ultimatum About Exit: 'She Forced Him to Choose' After She 'Misjudged' Royal Life, Claims Expert
Did Meghan Markle really give Prince Harry an ultimatum about leaving the royal family? One expert claims she gave him no option.
Prince Harry and Meghan, Duchess of Sussex are moving on to their next chapter, one that involves living a life outside of the spotlight and away from the constant media scrutiny. While many royal experts have disputed who pushed for the move, one expert believes that Meghan wasn't prepared for the royal life and gave Prince Harry an ultimatum about leaving.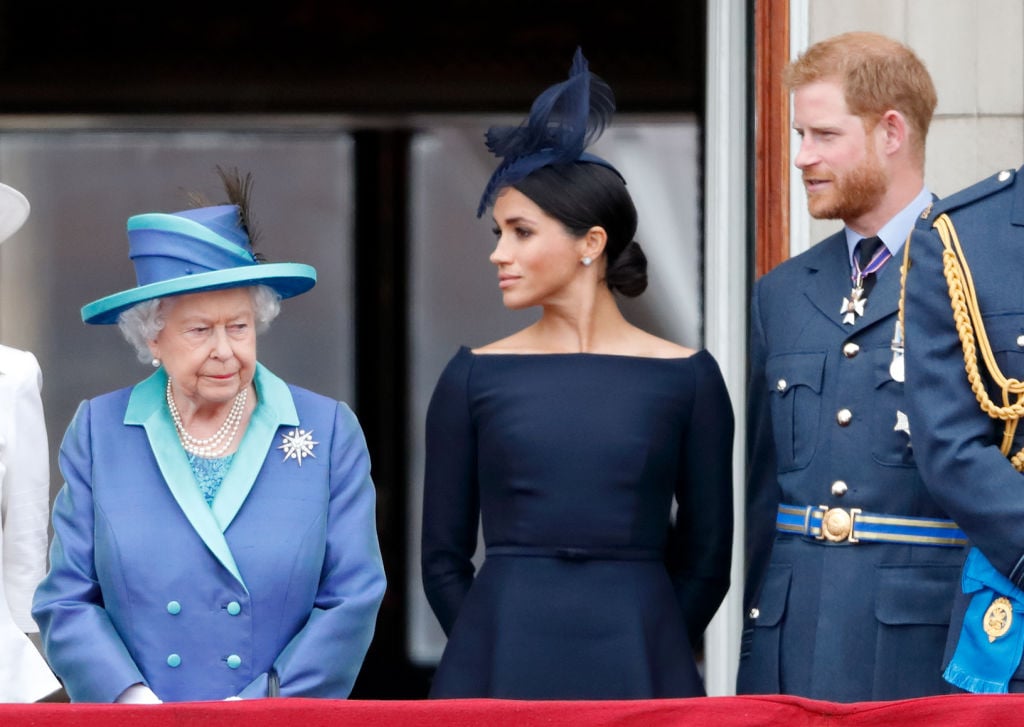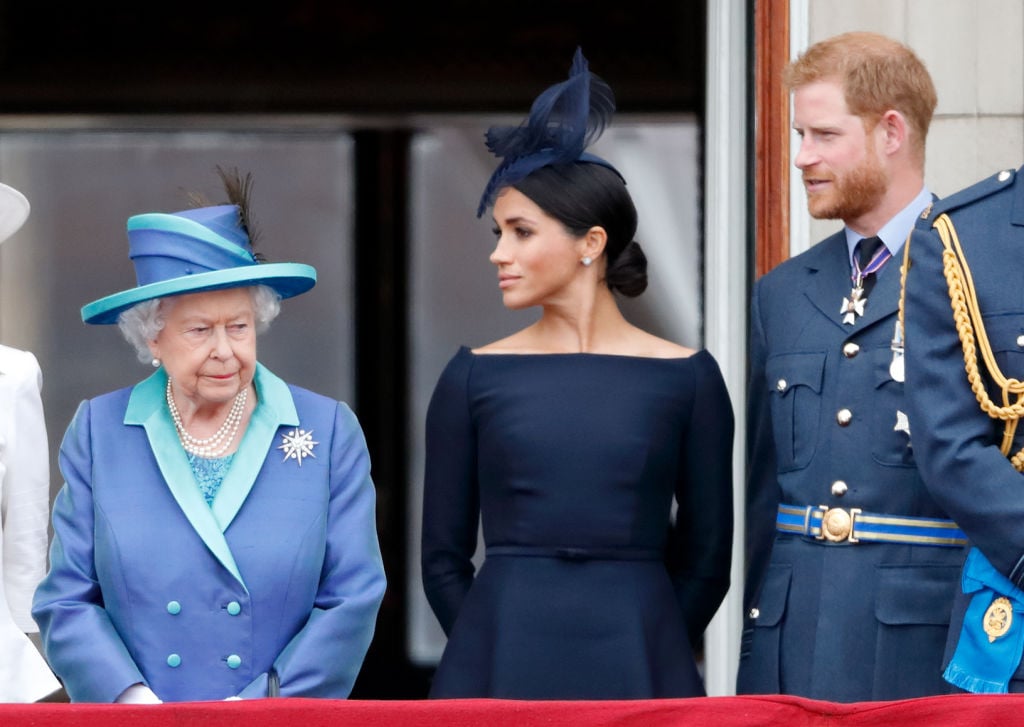 Prince Harry explained they had no other options
After the Sussexes announced their plan to step back from their royal duties, Queen Elizabeth finalized the details of their exit. They accepted the terms, which included giving up their HRH titles and use of the Sussex Royal name, as well as any public funding.
Prince Harry later discussed the reasons behind their decision to leave the royal family. During a speech he delivered at a dinner for supporters of Sentebale, he shared: "The decision that I have made for my wife and I to step back is not one I made lightly. It was so many months of talks after so many years of challenges. And I know I haven't always gotten it right, but as far as this goes, there really was no other option."
Meghan wasn't prepared for royal life
In a piece for the Daily Mail, royal editor Rebecca English revealed how, according to one source, Meghan "misjudged" what life in the royal family would be like.
"One source close to Meghan told me that people needed to understand that marrying into the royal family hadn't been easy for her," English wrote.
"She grossly misjudged how culturally different the UK is from America. And then you add to that the protocol," the source told English. "To be fair, she didn't really have any girlfriends to say to her 'if you don't wear a hat when you are with the Queen, you are going to mess this up.'"
English added, "She didn't understand how bad it was to get something as ­simple as that so wrong."
"Harry didn't know how to handle the situation. He would often go in to see his private secretary, Samantha Cohen, begging her to help. It was a bit of a mess," the insider added.
Meghan reportedly gave Harry an ultimatum
It's believed that the stress of royal life was overwhelming for Meghan, as English noted, "Another senior royal source told me Meghan had issued her husband with a stark ultimatum: Archie and me are your family."
"Harry had been hopeful of finding a way to marry his desire for more freedom with his royal heritage, but Meghan convinced him there was no other option, she forced him to choose," the source shared. "He has spent three months convincing himself he has done the right thing."
Prince Harry reportedly emailed the queen and his father
When Prince Harry and Meghan first made their announcement, many royal watchers wondered whether they had consulted with the queen before sharing their plan with the world. English noted that when the Sussexes took their six-week break from royal duties, "unknown to anyone, the couple had in fact been 'plotting' a life outside of Britain."
They reportedly "assembled a team of US advisers and managers," and before they returned to the UK, "in early January, Harry contacted his grandmother and father by email to tell them he and Meghan wanted out," English explained.
She added, "Both the Queen and Charles urged him not to rush into anything" because, a family source told her, there were "complicated" details to sort out. Prince Harry, the source shared, "thought his family were stonewalling and decided to push the nuclear button."