Meghan Markle Gets All the Attention While Underappreciated Sophie, Countess of Wessex Quietly Volunteers Serving Meals
Prince Harry and Meghan, Duchess of Sussex recently made headlines when they were spotted out and about in LA delivering meals to the less fortunate. Fans of the couple headed to social media to sing their praises while major news outlets picked up the story and further brought attention and adoration to the former senior royals. It was all good press.
However, Harry and Meghan aren't the only royal associates doing their part to spread kindness during the coronavirus (COVID-19), though they do seem to be getting the most attention. Meanwhile, Sophie, Countess of Wessex is dishing out meals at a kitchen without making a huge deal about it.
Sophie, Countess of Wessex spends hours helping prepare meals in London
As Express reported, Sophie has been spending one day per week volunteering in a London kitchen doing everything that's asked of her, including cooking, prep work, and cleaning. One person on the team commended the senior royal on her dedication as she helped the other volunteers and employees serve more than 59,000 meals for hospital staffers.
"Sophie's done a fabulous job… She's done it privately, without any fanfare, and the staff think she's incredible," a fellow volunteer gushed. "The team here are giving everything and it's been a real boost to morale."
And that's not all. Sophie has also been working with the catering company Rhubarb to distribute meals to NHS workers. "Thank you to Her Royal Highness The Countess of Wessex for joining us today and working so hard in the kitchen at rhubarb to prepare food for our heroic NHS Hospital Teams," the organization said of Sophie's work.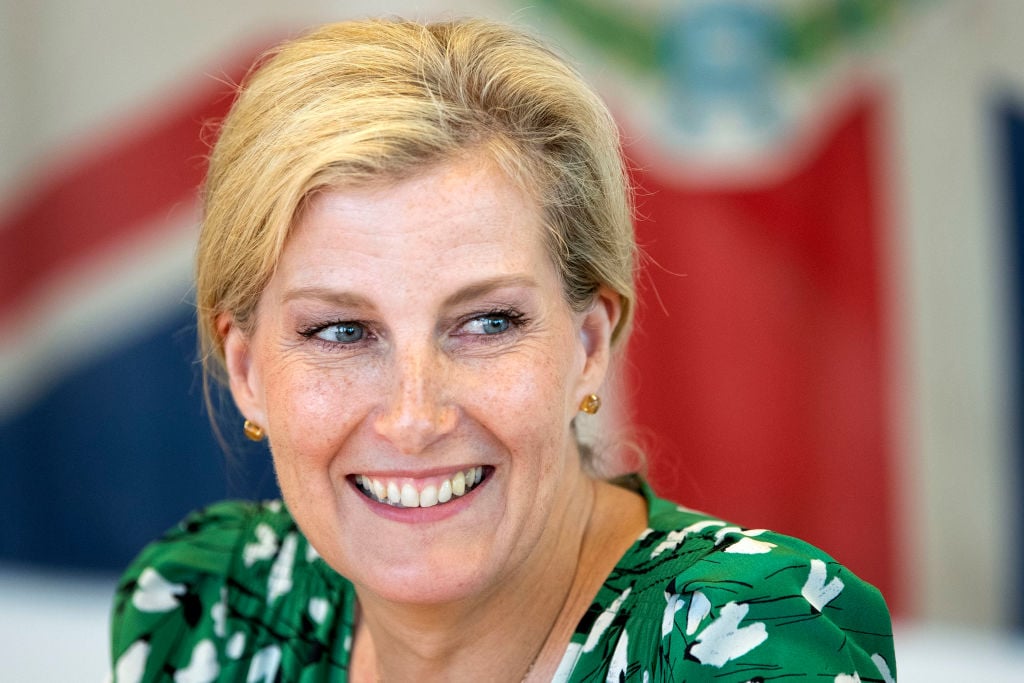 Will Sophie, Countess of Wessex step into Meghan's former role?
Even though she's rumored to be one of Queen Elizabeth's favorite people, and even though she's been faithfully fulfilling her role in the royal family for decades, Sophie has mostly flown under the radar in terms of news coverage. But with Meghan and Harry retired from their roles and Catherine, Duchess of Cambridge far too busy to undertake every single royal engagement, many royal sources think Sophie's moment of fame may be at hand.
Prince Edward and Sophie have gained a lot of respect from their quiet service. "Edward has molded into a quiet and efficient figure who does not seek attention or acquire headlines," a source told Express. "He and Sophie are liked for being dutiful and uncomplaining."
Prince Edward and Sophie are about as opposite from Meghan and Harry as you can get in that regard — the Sussexes made no secret of their complaints.
Did Prince Harry and Meghan stage their recent charity work in LA?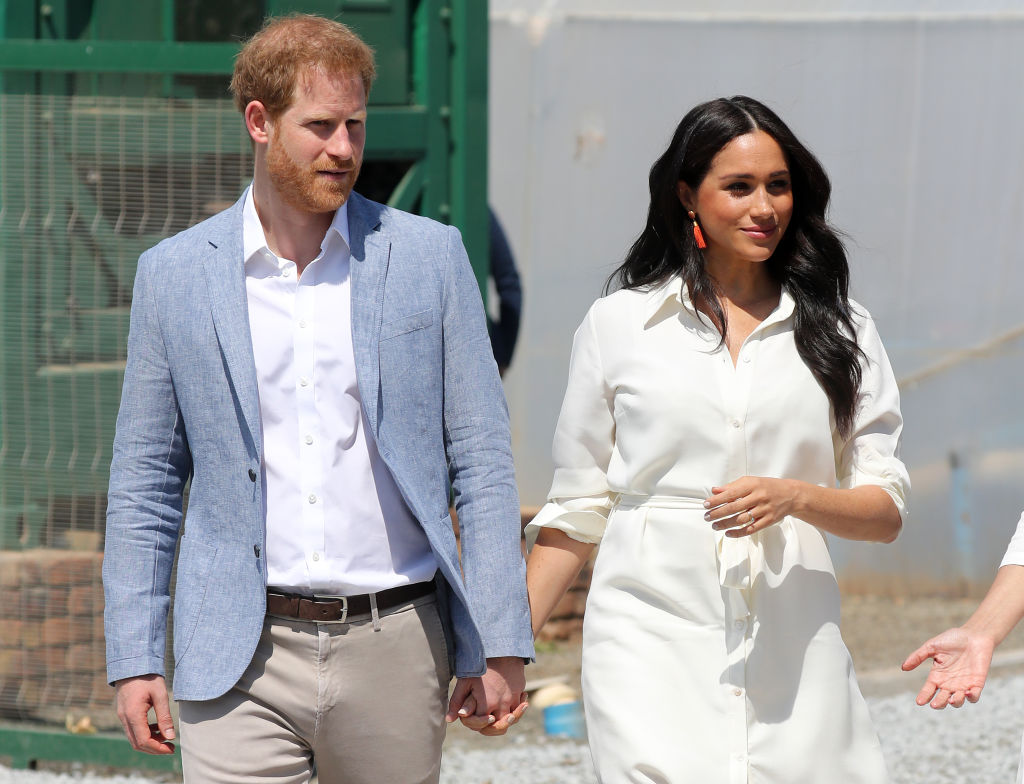 Critics were quick to point out that Harry and Meghan became the talk of the town when "leaked security footage" showed the pair going door to door distributing meals to the needy in LA. Those skeptics question if the couple intentionally leaked the footage to get good publicity.
Ultimately, the Duke and Duchess of Sussex should be commended for their selfless actions whether they wanted attention or not. But it's easy to see why royal fans are looking at Sophie's quiet, selfless example of service as a standard for the royal future. She's quite similar to Queen Elizabeth herself in that way.