Meghan Markle Is 'Getting a Taste of Her Own Medicine' After Being Publicly Shaded By Her Brother, Expert Says
Meghan, Duchess of Sussex is estranged from many family members, but that has not stopped them from talking about her to the media. Her older brother, Thomas Markle Jr., recently made negative comments about Meghan, which a royal expert called "a taste of her own medicine."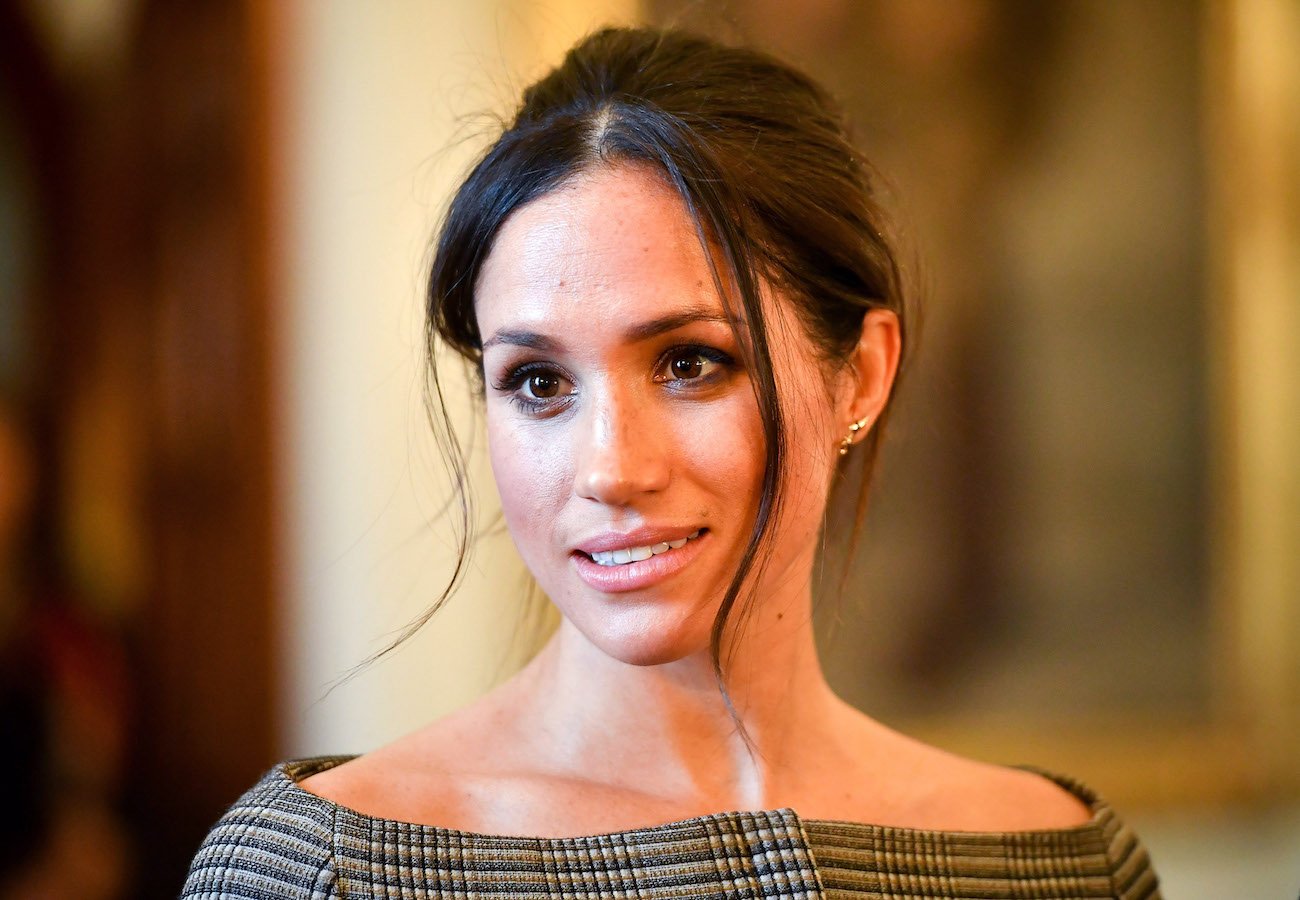 What Meghan Markle's brother said about her
Thomas will appear on Big Brother VIP, an Australian spinoff of the popular Big Brother franchise. During a preview for the show, Thomas mentioned Meghan and Prince Harry.
"I'm Meghan Markle's brother. I'm the biggest brother of them all," he said. "I told Prince Harry, 'I think she's going to ruin your life. She's very shallow.'"
In 2018, Thomas sent a letter to Harry before the couple's wedding. As reported by In Touch, Thomas called the nuptial "the biggest mistake in royal wedding history." He also told Harry that Meghan is a "jaded, shallow, conceited woman that will make a joke of you and the royal family heritage."
Royal expert thinks Meghan Markle is 'getting a taste of her own medicine'
RELATED: Prince William Was 'Horrified' When He Heard Claims of Meghan Markle Bullying Staffers, Royal Author Says
Royal expert Sarah Vine believes Thomas' comments could be giving Meghan "a taste of her own medicine," especially after Meghan publicly criticized the royal family with her explosive Oprah Winfrey interview.
When asked if Vine had sympathy for Meghan on the Daily Mail's show Palace Confidential, Vine said, "No, I think she's about to find out what it feels like to have someone cash in on your family, which is what the Queen has been dealing with for the last 18 months."
"She and Harry have been cashing in on the Royal Family, by cashing in on all sorts of Netflix deals and giving interviews to people and saying dreadful things," Vine continued. "So, you know, it's a taste of her own medicine, I reckon."
Additionally, Vine said that it will be a while before Meghan's family members "disappear" because "there's a lot of money to be made."
"They may not make the millions that Harry and Meghan are making, but they'll make a few bucks, and that'll make their lives materially better, so why wouldn't they?" Vine commented.
Meghan Markle reportedly wanted an apology from the royal family
RELATED: People Are 'Fed Up' With Meghan Markle and Prince Harry Complaining From Their $14-Million Mansion, Critic Says
It's not clear what Thomas is looking to get out of publicly shading Meghan, but royal author Tom Quinn believes Meghan wanted an apology from the royal family after her Oprah interview.
"I think she was hoping for an apology, I think she was hoping they would phone and say, 'We are really sorry, we now see that we pushed you too far. We should have behaved differently, we should have sat down as a family and discussed your mental health issues,'" Quinn said, according to Metro.
While the royal family released a statement regarding Meghan's claim of racism, they did not publicly apologize to her. As a result, Quinn alleged that Meghan was "horrified" when the royal family did not "respond in the way that she wanted."