Meghan Markle Gifted Herself a $22K Watch to Celebrate 'Suits' Season 3
Before she was the Duchess of Sussex, Meghan Markle was a household name for starring in the hit USA Network series, Suits. Her rise to stardom was as quick as some may think. She had to work her way up to being a successful actress, as some may remember her as one of the women who opened the briefcases on episodes of Deal or No Deal. 
Her leading role in the widely watched drama was her big break and put her on the map. After Meghan, Duchess of Sussex and Prince Harry tied the knot in 2018, she gave up her acting career upon joining the British royal family. With the difficult decision to leave her breakout role on the show, it makes her special gift to herself that much more meaningful. 
Meghan Markle on 'Suits'
Meghan appeared in over 100 episodes of the hit drama Suits. She played Rachel Zane, a paralegal-turned-lawyer.
After seven seasons, Meghan exited the show as she prepared for her new life in the royal family. One of the Meghan's most memorable moments while starring in the show was the excitement of when Suits was picked up for a third season.
To celebrate the accomplishment, she bought herself a Cartier watch. In 2015, she told Hello that she had "coveted" the luxury timepiece for a while and bought the steel and gold version of the Cartier classic.
Meghan was quoted saying at the time, "I totally splurged." According to BestLife, she even engraved the timepiece with this inscription: "To M.M. From M.M."
Meghan Markle's gift to herself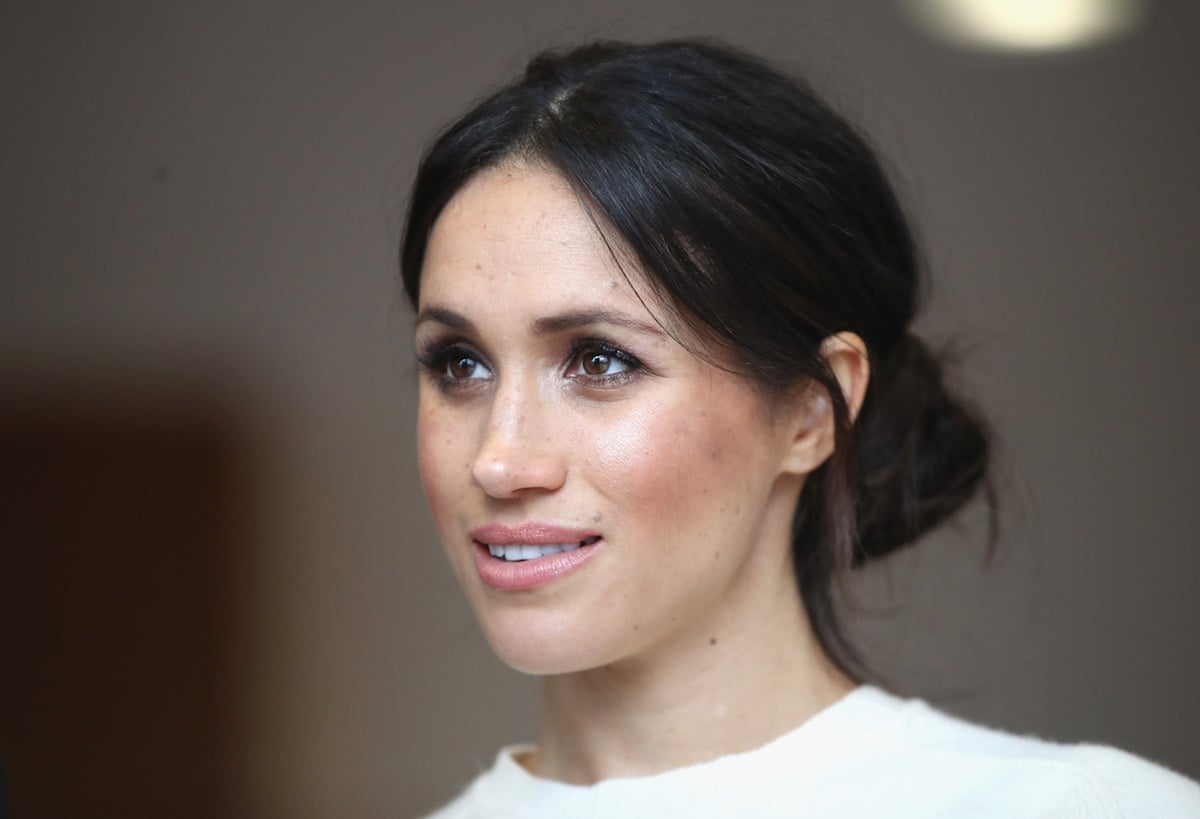 Meghan's treasured gift for her milestone with the success of Suits was a Cartier watch. She opted for the steel and gold version timepiece, which today retails at $5,800.
The small model features a steel bracelet with yellow gold. The octagonal crown is set with synthetic cabochon spinel and silver-grained dial with blued-steel sword-shaped hands and sapphire crystal.
This gold and steel bracelet is a true statement piece that fits perfectly with Meghan's stunning fashion. She says that what makes the jewelry piece even more special is her plan to give it to her daughter one day. 
A special heirloom gift
Incidentally, Princess Diana had a classic 18-carat yellow gold Cartier Tank Francaise that was noted as her favorite. The timepiece retails for $23,300 today.
Many have said that Meghan's inspiration for her Cartier purchase may have been based on Princess Diana's style. Now, Meghan has been spotted wearing Diana's classic Tank watch.
We are certain that Prince Harry had no worries that she wouldn't like the gift since she already had one she loved. Prince Harry and Prince William have been known to pass their late mother's heirlooms to their spouses, which also included Diana's engagement ring given to Catherine, Duchess of Sussex. 
Paul Burrell, Diana's butler, revealed in The Diana Story that when young Prince Harry and Prince William both wanted to select a jewelry piece from their mother's collection after her death. Newsweek states that Burrell said that 15-year-old Prince William chose first asking for Princess Diana's iconic gold Cartier Tank watch, and 12-year-old Prince Harry wanted their mother's engagement ring.
According to Burrell, Prince Harry had the sweetest reasoning for wanting this heirloom, saying: "I remember when I held mummy's hand when I was a small boy and that ring always hurt me because it was so big."
Of course, we know that Kate now proudly wears Princess Diana's 12-carat sapphire with 14 solitaire diamonds on a white gold band after the brothers swapped their mementos in 2010 when Prince William proposed to her. However, Meghan embraces the opportunity to wear another iconic piece from Princess Diana's collection.