Meghan Markle's Gold Cartier Watch Once Belonged To Princess Diana
While they never got the opportunity to meet, Meghan, Duchess of Sussex and Princess Diana share a ton of similar characteristics. This seems to suggest that they would have probably gotten along well. Though their introductions into the British royal family was very different, the womens' discussions about trying to fit into The Firm have similar tones and themes.
Outside of that, both the duchess and the princess focused on philanthropy and helping others, especially those who are often forgotten about and cast aside in society.
Another thing that the ladies have it common is their elegant style. In fact, Meghan inherited a ton of jewelry from Princess Diana.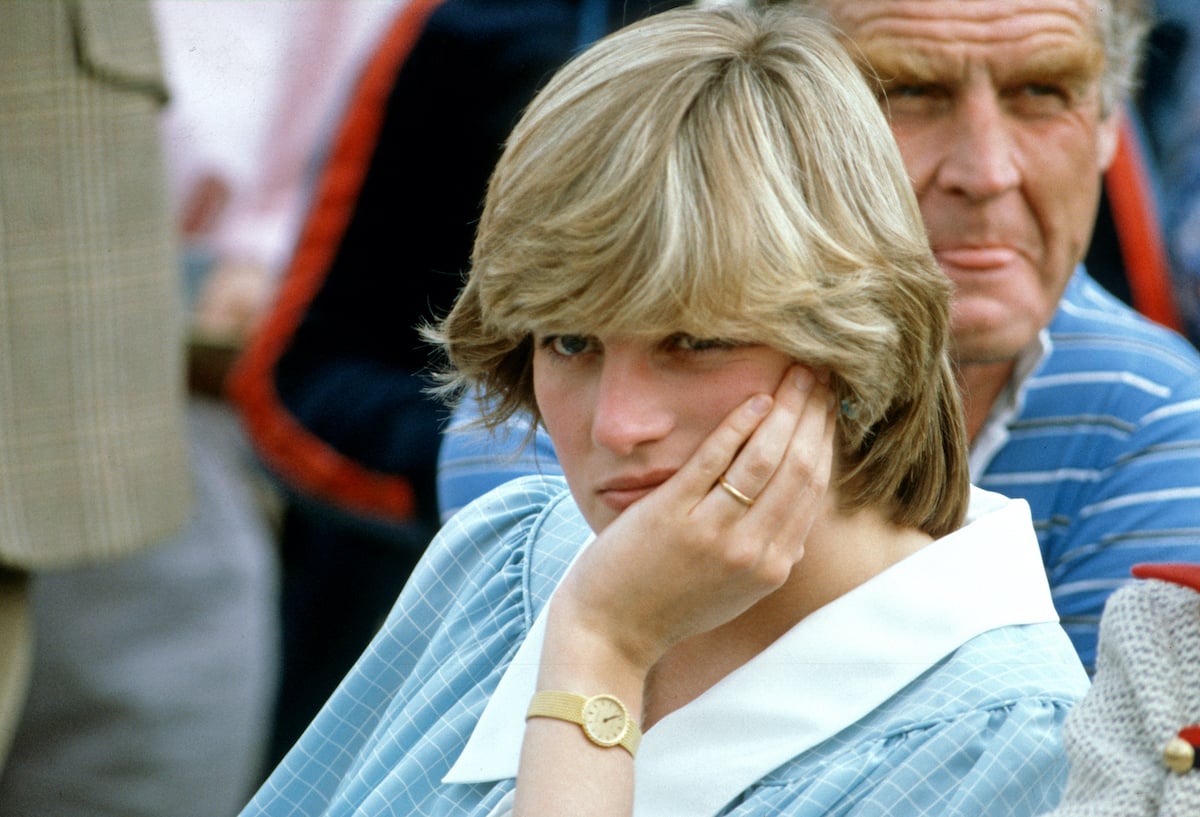 Princess Diana and Meghan Markle are similar in many ways
It's no secret that both Princess Diana and Meghan struggled within the British royal family. The late princess divorced Prince Charles and was living an independent life prior to her tragic death in 1997.
Meghan took a different path. After two years of being bullied and attacked in the British press, as she tried to adhere to all of the protocols that come with royal life, the duchess and Prince Harry decided to embark on a different journey. Now, they are independent citizens living in California.
Meghan Markle inherited a ton of Princess Diana's jewelry
Catherine, Duchess of Cambridge inherited Princess Diana's iconic sapphire engagement ring. However, Meghan was given a lot of the princess' jewels as well. In a letter of wishes, the princess said via The Telegraph, "I would like you to allocate all my jewelry to the share to be held by my sons, so that their wives may, in due course, have it or use it. I leave the exact division of the jewelry to your discretion."
Meghan now has a pair of gold butterfly stud earrings, a gold bracelet, an Aquamarine ring she wore to her wedding reception, and two of the smaller diamonds on the former actor's engagement ring were sourced from the princess' collection.
Meghan Markle wears Princess Diana's gold Cartier watch often
On recent video calls and appearances, the duchess has been seen wearing another one of Princess Diana's iconic pieces, her gold Cartier watch given to her by her father on her 21st birthday. On Sept. 29, during Meghan's virtual appearance at Fortune's Most Powerful Women Summit fans noticed the princess' gold Cartier Tank Française watch on Meghan's wrist.
If you've been paying attention, the duchess has been wearing the watch a ton recently. The classic piece goes well with Meghan's more laidback look. Initially, when Prince Harry and Prince William went through their mother's jewels, the younger prince chose her engagement ring with the Duke of Cambridge chose the Cartier watch.
However, in 2010, just before Prince William proposed to Kate, the brothers swapped. "Wouldn't it be fitting if she had mummy's ring?" Prince Harry reportdly according to Newsweek. "Then one day that ring will be sat on the throne of England."
Now, Meghan wears the $22,000 18-caret yellow gold timepiece often. An insider told Best Life,
Clearly, even though it was not what he originally selected as a special keepsake, Diana's watch is something that holds great significance for Harry. So to see Meghan wear his mother's watch must be very bittersweet.