Meghan Markle Had a Major Turning Point When She Was 24 Years Old
A much younger Meghan Markle spent much of her early 20s trying to impress the masses. Here's why she's much happier now.
Before becoming a royal, a lot of mental preparation has to develop along with the physical disruption to one's life. Meghan Markle has had to adapt in more ways than one to becoming the Duchess of Sussex. Yet, it wasn't as if she had to do all of that at the eleventh hour.
At the age of 24, she did have a specific turning point in her life where she created a new mantra on how to live. While she does take good care of herself (particularly doing yoga), what was this particular life epiphany she experienced over 13 years ago?
Markle gives all credit to an anonymous casting director.
Meghan Markle's teens and 20s were a confusing time for her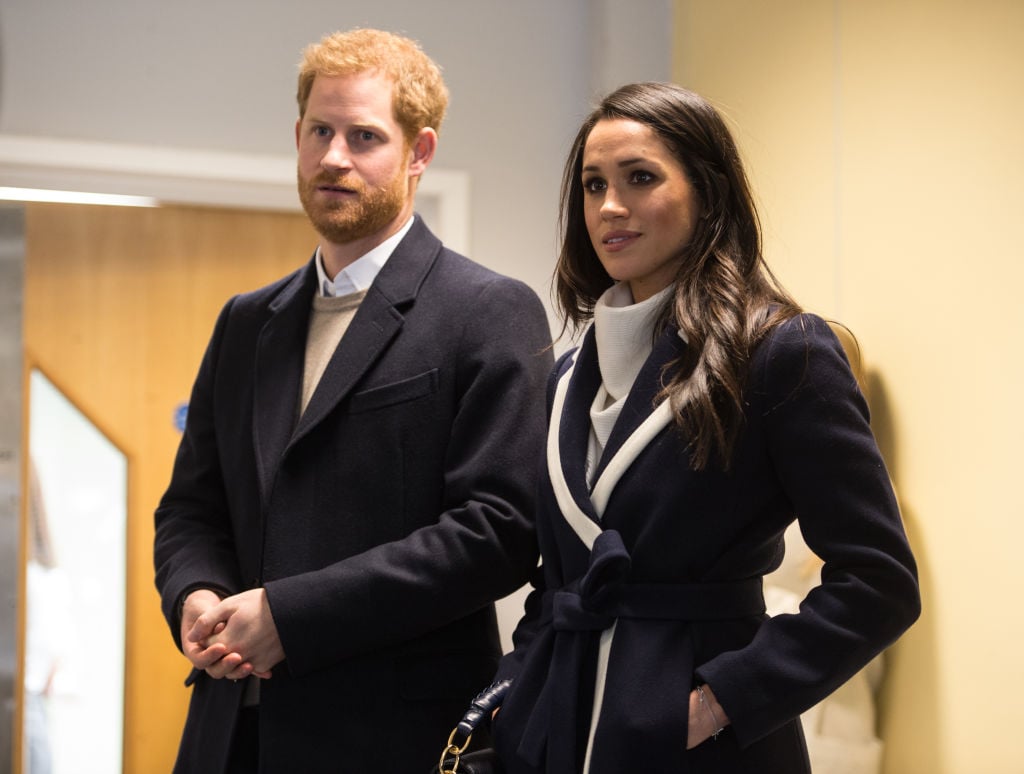 A lot of Meghan Markle's past social media tracks have been erased, unfortunately, due to the requirements of being a royal. Thanks to the Wayback Machine, though, it's been able to extract some of the things she posted online.
One of those was a blog she had going a few years ago. On one post from 2014, Markle wrote a very compelling message on her 33rd birthday. If you've never seen her own words, this was proof she really can eloquently convey her thoughts in writing.
She talked about how her early 20s were miserable in always trying to be someone else to please others. Plus, she noted her teens were even worse trying to fit in due to her biracial heritage.
Markle finds her true self
In her blog, Markle noted that during an audition at age 24, a casting director told her to stop using so much makeup and just be her natural self. "You need to know you're enough", he said.
Markle took this to heart and realized she needed to stop any pretense as an actor and just be genuine. Clearly, this strategy worked, because she went on to land her almost iconic part in Suits by the time she turned 30.
Through her 30s, she's wisely held on to this mantra of being "enough." Clearly, it's why she's so respected and also seems more relaxed when in the public eye. When you truly be yourself and not cave to the pressures of others, you can function in anything…including being a royal.
How has Markle applied this philosophy to being the Duchess of Sussex over the last year?
Markle's secret Instagram ably showed how natural she is
Recently, news broke Markle reopened her prior Instagram account to stay in touch with her old friends. It was quickly deleted again since she's not allowed on social media as a royal.
Before it went under, though, many media outlets gathered and saved the photos she posted. Most of those photos were taken before she was a royal while hanging out with close friends. Specific shots like lying on the couch with her rescue dogs demonstrated Markle was never afraid to show her true self in front of a camera.
Showing her genuine self while a royal
You'll find a lot of official royal photography of Markle on Twitter and Instagram. A recent photo of her attending The National Theatre in London shows us she continually prefers going natural with minimal makeup.
Thankfully, she also looks relaxed and not stressed when the public worry is always there about how she's coping with stricter royal life.
Considering Markle is expected to give birth by April, she's obviously looking more confident than most royals ever have.
Making a pregnancy look easy
With all the rumors about whether the queen likes Markle, the former's corgis immediately sensed the latter's genuineness. Yes, dogs usually do sense when someone is a genuinely nice person or not.
This natural sense of self Markle has now exudes through photos of her dealing with pregnancy. Regardless, she also stands out as looking and dressing in a more humble way, even when forced to be around colorful and sometimes ostentatious British officials.
All we can say is: Never change, Meghan. If she keeps this up, she'll change the protocol of royalty forever.