Meghan Markle Has Always Been A Fan Of Beyoncé and Her Old Instagram Account Proves It
Once a member of the Beyhive, always a member.
Those are words some of us have lived by for years and Meghan Markle is no different.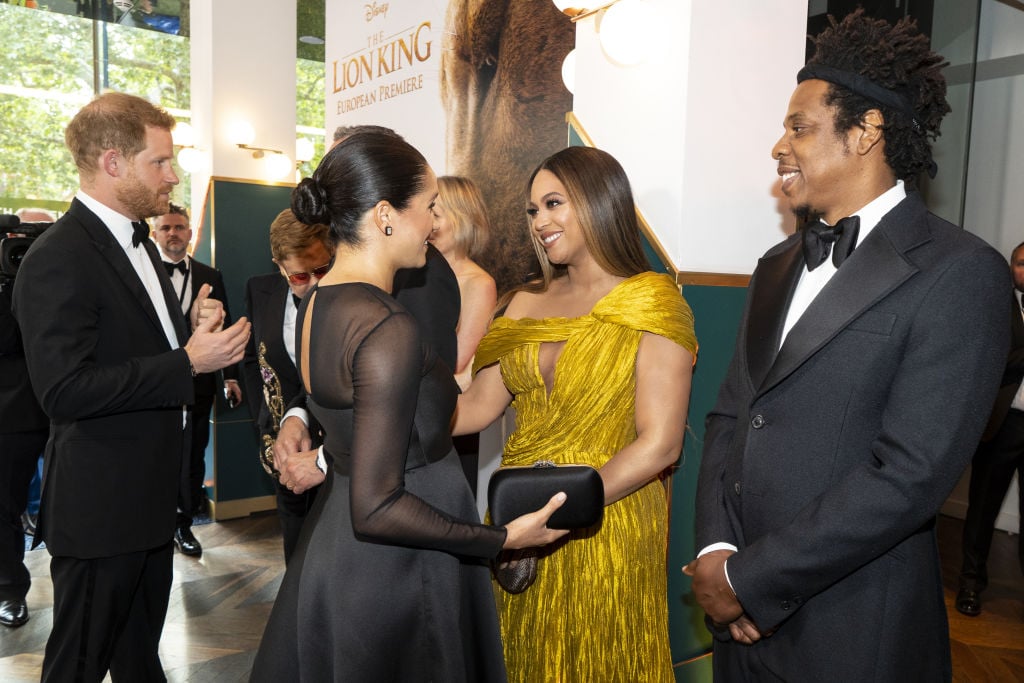 The Duchess of Sussex recently fulfilled many of our dreams by meeting the one and only Beyoncé during the UK premiere of The Lion King.
While fans are still flooding social media with their reactions to this history-making moment, others have been pointing out that Meghan Markle fangirling over Beyoncé is something that has been years in the making.
The Duchess of Sussex once reference Beyoncé in an Instagram post
The moment fans have been waiting patiently to see finally happened this past weekend.
On July 14, Meghan Markle and Beyoncé met for the very first time in person at the London premiere of The Lion King.
While this event was the second red carpet appearance for Meghan Markle since giving birth to her and Prince Harry's 2-month-old son, Archie, in May, Beyoncé was there to support the film, given that she plays Nala in the live-action remake.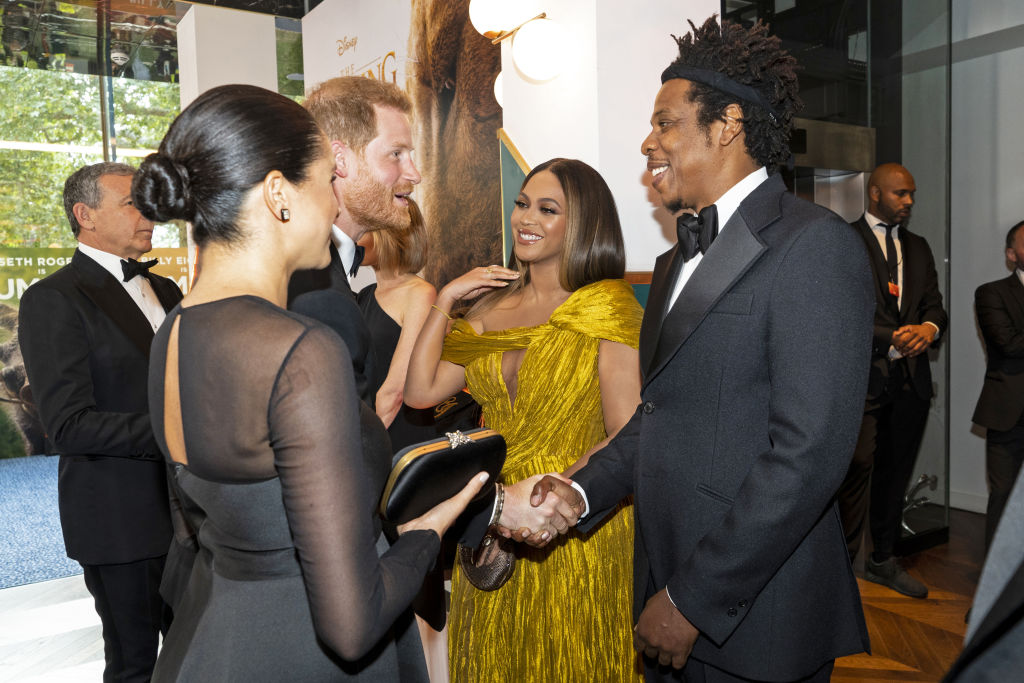 After the two women were photographed engaging in a hug and chatting with each other alongside their husbands, fans couldn't get over how epic it was seeing these two "Queens" in the same room.
While some fans are still taking to social media to share their excitement over Meghan Markle and Beyoncé's recent encounter, others are pointing out that this was definitely a special moment for both of them.
In a few recent Twitter posts, fans shared screenshots of Meghan Markle's old Instagram account, in which she once referenced Queen Bey herself.
In the now-deleted post, Meghan Markle shared a photo of herself standing in front of a brick wall showing off her amazingly beautiful handbag.
The former actress captioned the photo, "the closest i will ever come to channeling beyonce."
Beyoncé now fangirls over Meghan Markle
While Meghan Markle has never hidden her love for Beyoncé in the past, they are now each other's biggest fan.
Aside from Beyoncé calling the Duchess of Sussex "my princess" while meeting her during The Lion King UK premiere, the singer has also been an avid supporter of Meghan Markle over the past few months.
Earlier this year, Beyoncé and Jay-Z filmed a video to accept the Best International Group award at the 2019 BRIT Awards where they gave an epic shout-out to the newest member of the royal family.
In the video, the couple recreated a scene from their "APES**T" music video, which was filmed at The Louvre in Paris, but instead of the Mona Lisa in the background, a portrait of Meghan Markle wearing a crown and layers of jewels was displayed.
The video and the beautiful painting of the Duchess of Sussex instantly went viral and many people are still talking about it to this day.
That same month, Beyoncé also congratulated Meghan Markle on her pregnancy and even paid tribute to the Duchess of Sussex on her website.
"She became the Duchess of Sussex following her marriage to Prince Harry of the British royal family in May 2018, becoming one of the few Black women to join a royal family," she wrote. "Meghan brought many Black traditions to her Royal Wedding including a Chicago-based Black pastor, an amazing gospel choir, and a young Black cellist. At the wedding her culture was front and center, and she and Prince Harry have continued to push the race relations dialogue forward both near and far. In honor of Black History Month, we bow down to one of our Melanated Monas. Congrats on your pregnancy! We wish you so much joy."
The only thing left for us to look forward to is when these two women will become the best of friends they were destined to be?