Meghan Markle Held One Last Secret Engagement Before Leaving the Royal Family
Meghan Markle will be leaving the royal family after March 31, but her commitment to the Commonwealth remains unchanged. While the Commonwealth Day service was her final appearance alongside other members of the royal family, Meghan, Duchess of Sussex, actually held a secret meeting with Commonwealth scholars prior to the main event. With Meghan back in Canada, here's a look at her last engagement before leaving the royal family for good.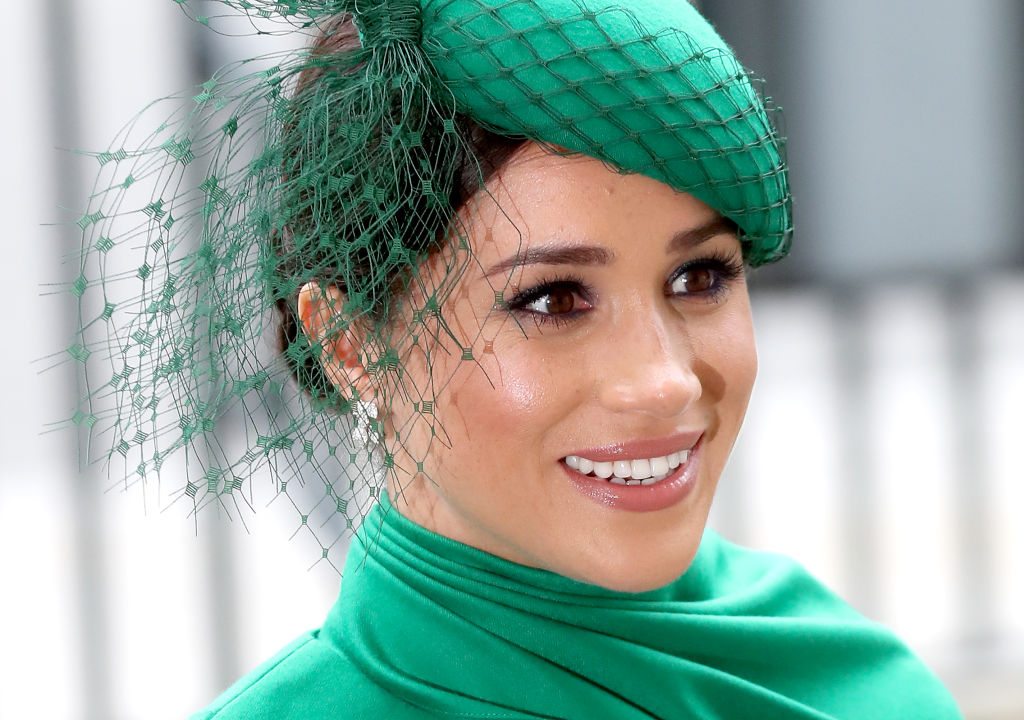 Meghan Markle meets with Commonwealth scholars
Prior to appearing alongside Prince Harry at Westminster Abbey, Meghan convened with some Commonwealth scholars in what was her final secret meeting before heading back to Canada.
The Duchess of Sussex met with the scholars at Buckingham Palace to discuss some of the challenges that face the 54 countries that make up the Commonwealth.
Meghan hosted the meeting as the Patron of the Association of Commonwealth Universities and mingled with students from 11 nations, including India, Malawi, Cameroon, Nigeria, Bangladesh, Pakistan, Rwanda, Ghana, Sri Lanka, Malaysia, and Kenya.
The students were grouped depending on their specialties, such as sustainable cities, climate and the environment, technology, and health innovation. According to Hello Magazine, Meghan Markle complimented all of the scholars on their work and said she was "thrilled" to meet with them.
"Even though the groups are divided, everyone is connected because of this very holistic approach to tackling climate change. I love how solution based you all are," she stated.
Over the past few years, Meghan has been a vocal advocate for making education accessible for everyone. For her part, the former Suits star got a degree from Northwestern University and majored in International Studies and Theater.
Commonwealth scholars praise the Duchess of Sussex
After meeting with Meghan, several of the students complimented her on her expertise. Timothy Biswick, an ACU Blue Charter fellow, revealed that Meghan has plenty of knowledge in the field of climate change.
"She knows what she's talking about in terms of climate change. She was talking about things in quite some detail so you know that this person knows what they are talking about and are passionate about it," he stated.
Aside from environmental issues, Meghan Markle talked about making tourism sustainable and discussed the time she and Prince Harry backpacked in Botswana. The comments meant a lot to the students and made them feel as though Meghan truly cares about the Commonwealth.
Meghan Markle was named the Patron of the Association of Commonwealth Universities in January of last year. Queen Elizabeth held the post prior to Meghan.
The secret meeting was the final one of its kind for Meghan, who is set to officially leave the royal family on March 31. At that time, she and Harry will continue their new lives in Canada with their son, Archie Harrison.
Meghan Markle reunites with her son in Canada
After meeting with the scholars, Meghan attended the Commonwealth Day service alongside Harry and other senior members of the royal family, including Queen Elizabeth, Prince Charles, Camilla Parker Bowles, Prince William, and Kate Middleton.
Once that event wrapped up on Monday afternoon, Meghan Markle returned to Canada as quickly as possible so that she could reunite with her son.
Harry, meanwhile, remained in the UK to finish his final rounds of royal engagements. This includes a meeting at Buckingham Palace on Tuesday.
Following March 31, Harry and Meghan will seek to become financially independent and will stop using their royal titles. It is unclear what the future holds for the Sussexes, but there is a chance they will return to the royal family at some point in the future.
Queen Elizabeth will review their decision to leave the monarchy in 12 months.
What has Archie Harrison been up to?
It will be interesting to see what Harry and Meghan do in the coming months. While fans wait for the next time they appear in public, Meghan recently opened up about how Archie is coming along.
During her appearance at Robert Clack School for International Women's Day, Meghan revealed that Archie, who just turned 10 months old, is already trying to take his first steps.
"He's exactly ten months today and he's started trying to walk," Meghan Markle shared.
The former actress later admitted that having a baby has "changed her life" for the good.
Meghan and Harry welcomed Archie last spring. Since then, the two have been very protective of him and rarely allow him to be seen in public. With the pair set to leave the royal family in the coming weeks, fans will likely see even less of Archie.
Prince Harry and Meghan Markle have not commented on the recent reports surrounding their exit.