Meghan Markle Helped Heal Prince Charles and Prince Harry's Relationship Before 'Sussexit,' Royal Expert Claimed
Meghan, Duchess of Sussex and Prince Harry have a tense relationship with the rest of the royal family. After stepping down as senior royals and moving to California, the couple has given interviews to share grievances about other royals, including Prince Charles.
However, according to an expert, before "Sussexit," Harry's relationship with Charles was on the up and up, thanks to Meghan.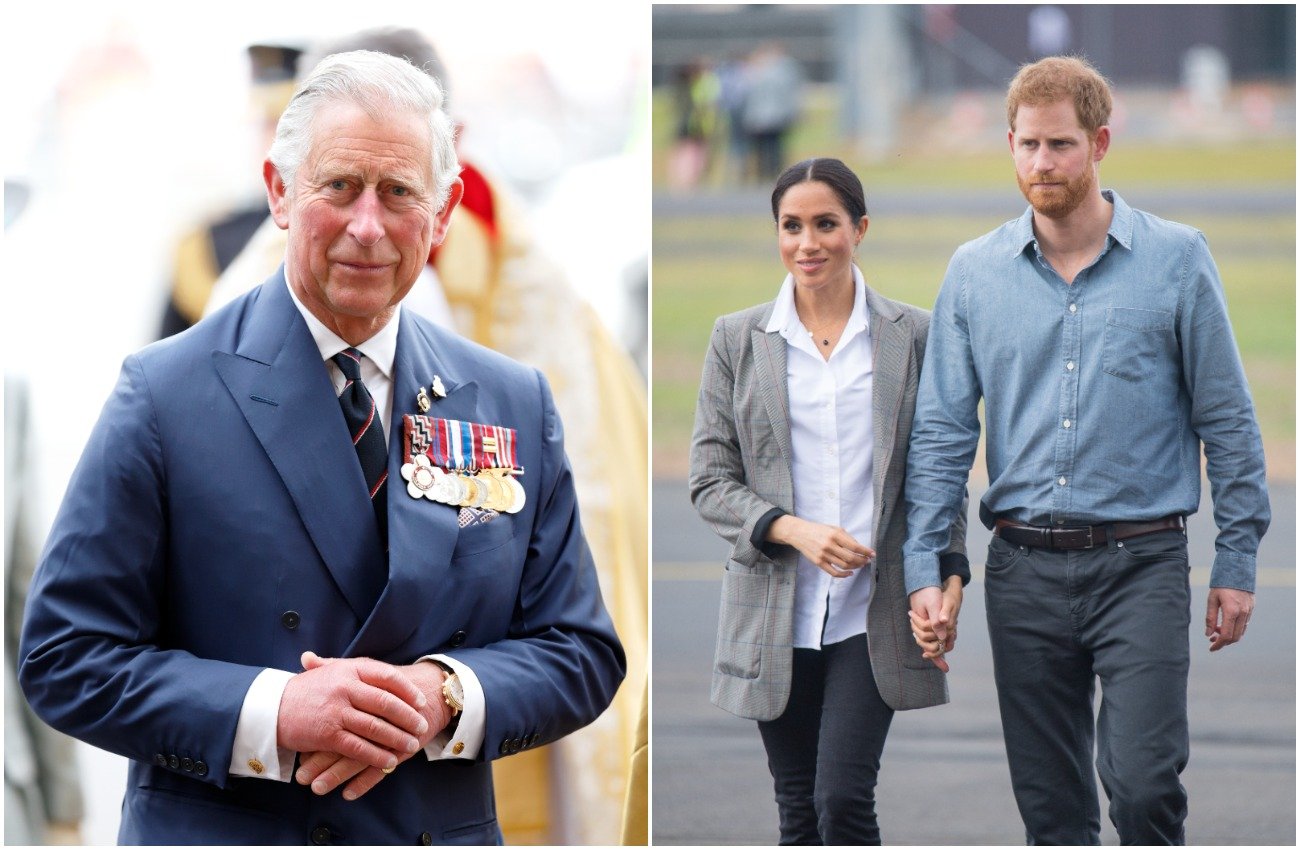 Prince Harry made comments about Prince Charles' parenting
Harry criticized Charles' parenting in May during an interview with the Armchair Expert podcast. He complained about the cycle of "genetic pain and suffering" that has endured in the royal family.
"He's treated me the way that he was treated," Harry told host Dax Shepard, referring to Charles. "There's a lot of genetic pain and suffering that gets passed on anyway. We as parents should be doing the most we can to try and say, 'You know what? That happened to me. I'm going to make sure that doesn't happen to you.'"
Harry explained that he now understood how Charles' upbringing reflected his own.
"I never knew about it," Harry shared. "And then suddenly I started to piece it all together and go, 'Okay, so this is where he went to school. This is what happened. I know this bit about his life. I also know that's connected to his parents. So that means that he's treated me the way that he was treated, which means how can I change that for my own kids?'"
Meghan Markle reportedly helped heal the father-son relationship
Before it became apparent that Harry had some grievances against Charles, Meghan reportedly helped the father and son heal their relationship.
"It is Meghan's own relationship with Charles that is proving to be key to newfound warmth between him and his second son," royal expert Robert Jobson said in 2018, according to Express. "During the build-up to his marriage to Meghan — and indeed beyond — insiders noticed a change in [Harry's] relationship with his father: he'd begun to show him much more respect than he had previously."
A source also allegedly shared, "When Meghan met the Prince of Wales, she was bowled over by his gentlemanly charm. She told Prince Harry he was wonderful; welcoming, warm, hard-working, kind and stable. She made it clear that he should appreciate him and bond more."
Prince Harry and Prince Charles apparently used to talk 'for hours and hours'
Before Harry met Meghan, however, he also talked publicly about how close he and Charles were.
In 2017, Harry took over  BBC Radio 4 and interviewed his father. During the talk, Charles talked about his interest in the environment, which he has been an advocate for since the 1960s. Charles noted that he must have "bored [Harry] to tears" with how much he had talked about this subject.
However, Harry did not think so. He said, "We could talk about this for hours and hours, which we always do, but not with a microphone in front of us. I totally see it and I totally understand it because of all these years and conversations we've been having. I do end up picking your brains more now than I ever have done."