Meghan Markle Helped Prince Harry Envision a Better Life for Himself Outside the Royal Family, Expert Says
When Meghan, Duchess of Sussex and Prince Harry stepped down as senior royals in early 2020, many onlookers believed it was Meghan's idea. Critics said Meghan married Harry for the royal titles and then left her royal job to pursue a more glamorous life in Hollywood. Some even claimed she was tearing Harry away from his family.
While some royal followers think Meghan was a negative influence in Harry's life, a royal expert now says this is not quite the case. In fact, this expert believes Meghan actually helped Harry find a fulfilling life outside of the royal family.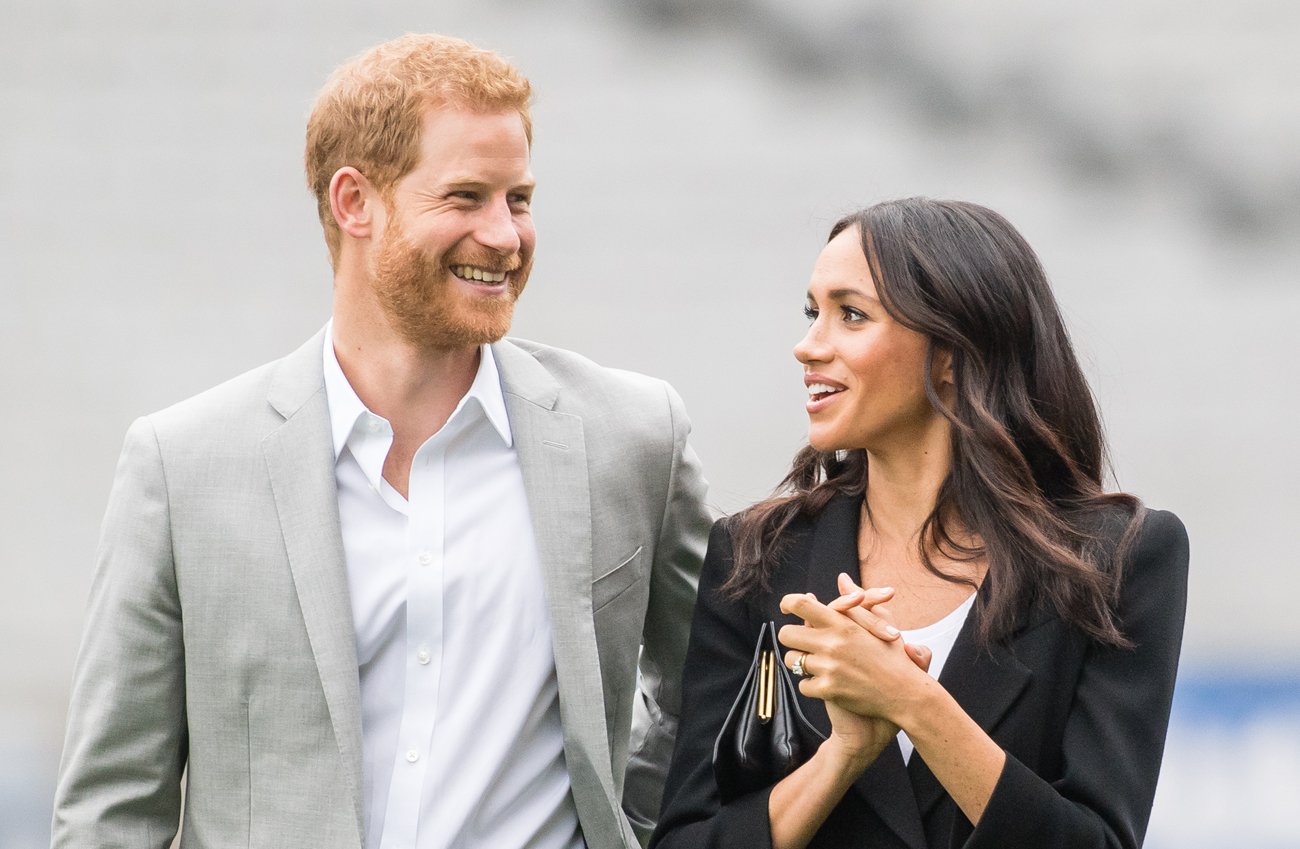 Prince Harry reportedly struggled with being a 'spare' prince
Harry's older brother, Prince William, has been groomed to be king since he was young. Meanwhile, Harry became known as the "spare" prince.
According to royal experts, being a "spare" can also be seen as a "curse" to some royals. A life as a "spare" has many of the same expectations and rules as that of an heir like William, yet a "spare" would not be able to ascend to the throne.
An anonymous source explained to The New York Times in 2015, "To be a spare is a horrendously difficult human position. It's hard to be royal in any case, with the lack of freedom involved. But if you're the spare, and people look up to you to preserve all family values, but you have no real role, it's immensely frustrating."
According to the biography Finding Freedom, Harry had a lot of frustration with this system. He reportedly felt that the palace often prioritized William over him, which led to Harry and Meghan deciding to step down as senior royals in early 2020.
Meghan Markle reportedly helped Prince Harry envision a better life for himself
Perhaps Harry's struggle in the royal family was what attracted him to Meghan. According to royal author Robert Lacey, there was a certain life Harry was expected to lead as a royal "spare," though Meghan helped him see a different one.
"I mean, clearly the royal plan and expectation was that Harry would marry a nice, interesting girl called Henrietta or Annabel and go and live in the country and be happy with the role of spare, just as he had been very loyally during the early years of the marriage of William and Kate," Lacey said, as reported by Yahoo. "[Meghan] offered a more challenging and inspiring and creative destiny than being his brother's perpetual backup."
Alongside Meghan, Harry has moved to Los Angeles, signed a deal with Netflix, and set up a charitable organization independent of the royal family. It seems these projects could help Harry to lead his own fulfilling life and separate himself from the role of a "spare."
Prince Harry revealed he wanted to leave the royal family a long time ago
Furthermore, Harry seemed to already have a desire to step away from the royal family before Meghan came along.
In a 2017 interview, Harry shared, as reported by the Daily Mail, "I felt I wanted out but then decided to stay in and work out a role for myself."
Harry had also been good at living life outside of the royal bubble. He spent many years in the British military and excelled at the work. Looking back on his experience, he said, according to Reader's Digest, "Being in the army was the best escape I've ever had. I felt as though I was really achieving something."
While William seems to thrive as an heir to the throne, perhaps Harry is better fitted for a different kind of life. Many royal fans are no doubt interested in seeing what Harry can accomplish in the future.