Meghan Markle: How Many Episodes of 'Deal or No Deal' Was She On?
Meghan, Duchess of Sussex joined the royal family in 2018 after marrying Prince Harry. Before becoming a royal, she grew up in Southern California and ended up working in Hollywood. In the 2000s, she was one of the briefcase models on Deal or No Deal for quite a number of episodes.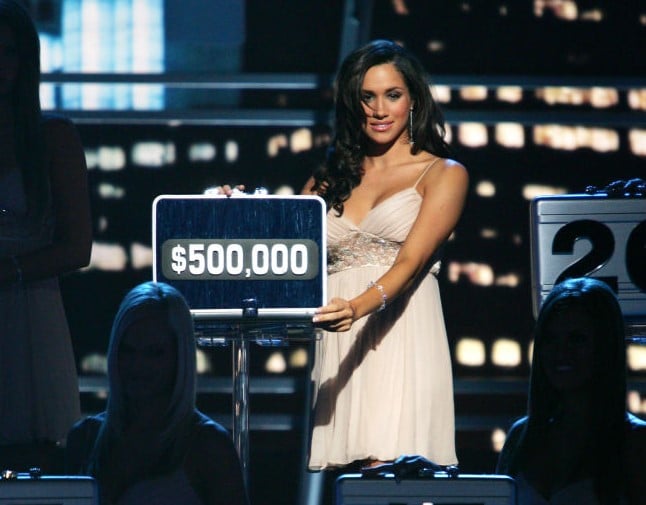 Why did Meghan Markle appear on 'Deal or No Deal'?
Meghan was pursuing acting, and she was still trying to find her footing in the entertainment industry when she landed a spot on Deal or No Deal. However, it does not seem like she looked back on that gig too fondly.
"I would put that in the category of things I was doing while I was auditioning to try to make ends meet," she told Esquire in 2018.
She added, "I went from working in the U.S. Embassy in Argentina to ending up on Deal. It's run the gamut. Definitely working on Deal or No Deal was a learning experience, and it helped me to understand what I would rather be doing."
Meghan also recalled having to stand on stage in "terribly uncomfortably and inexpensive five-inch heels" for a long time while shooting.
How many episodes of 'Deal or No Deal' was Meghan Markle on?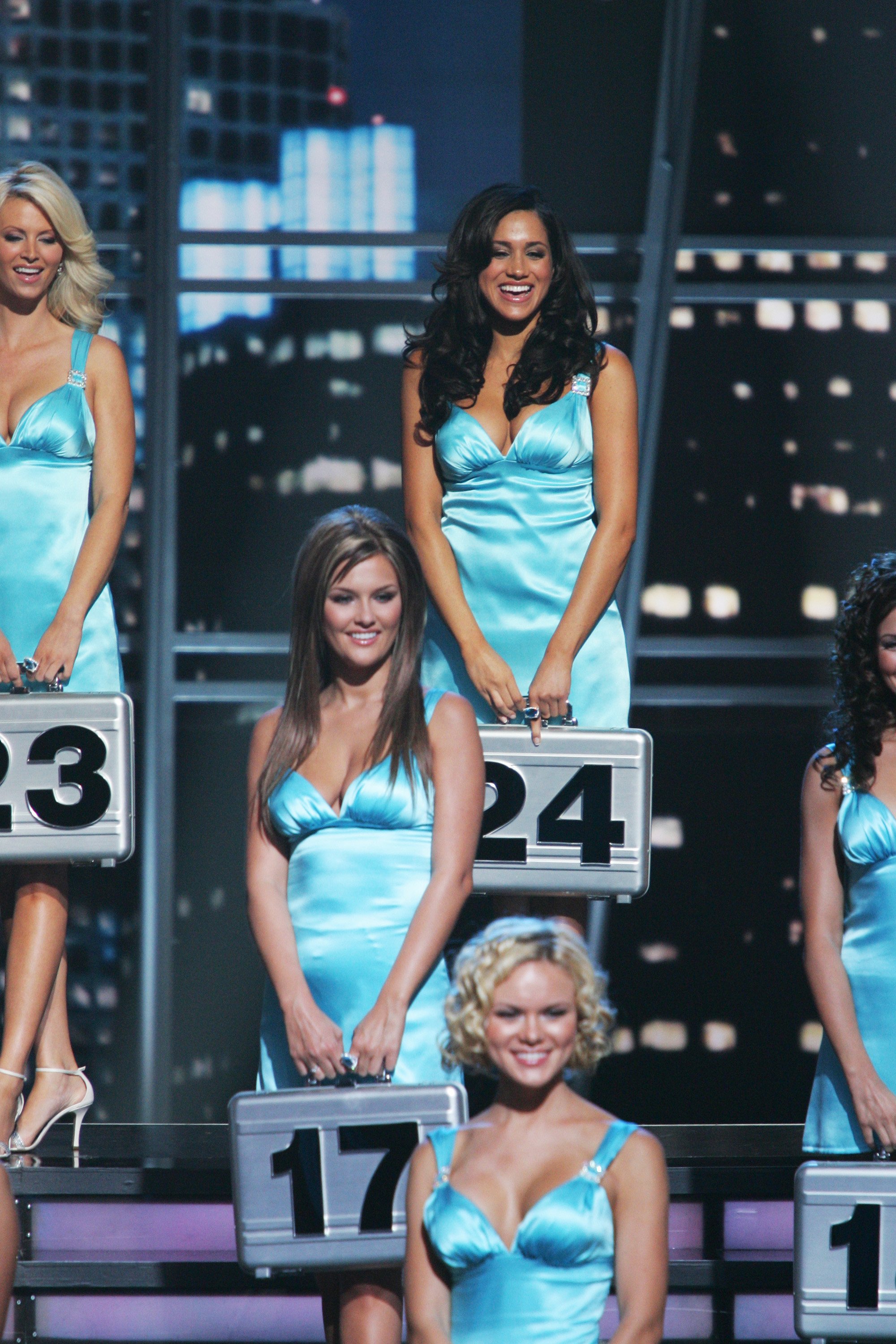 RELATED: Meghan Markle's Quick Response to Prince Harry's Marriage Proposal Said a Lot About Her Personality
According to the Daily Mail, Meghan was on the show from 2006 to 2007. She appeared in 34 episodes.
Meghan often held Briefcase #24, though at times she also held Briefcase #11. In 2019, the famous Briefcase #24 was put up for auction. It was expected to sell for up to $6,000.
How much money did Meghan Markle make on 'Deal or No Deal'?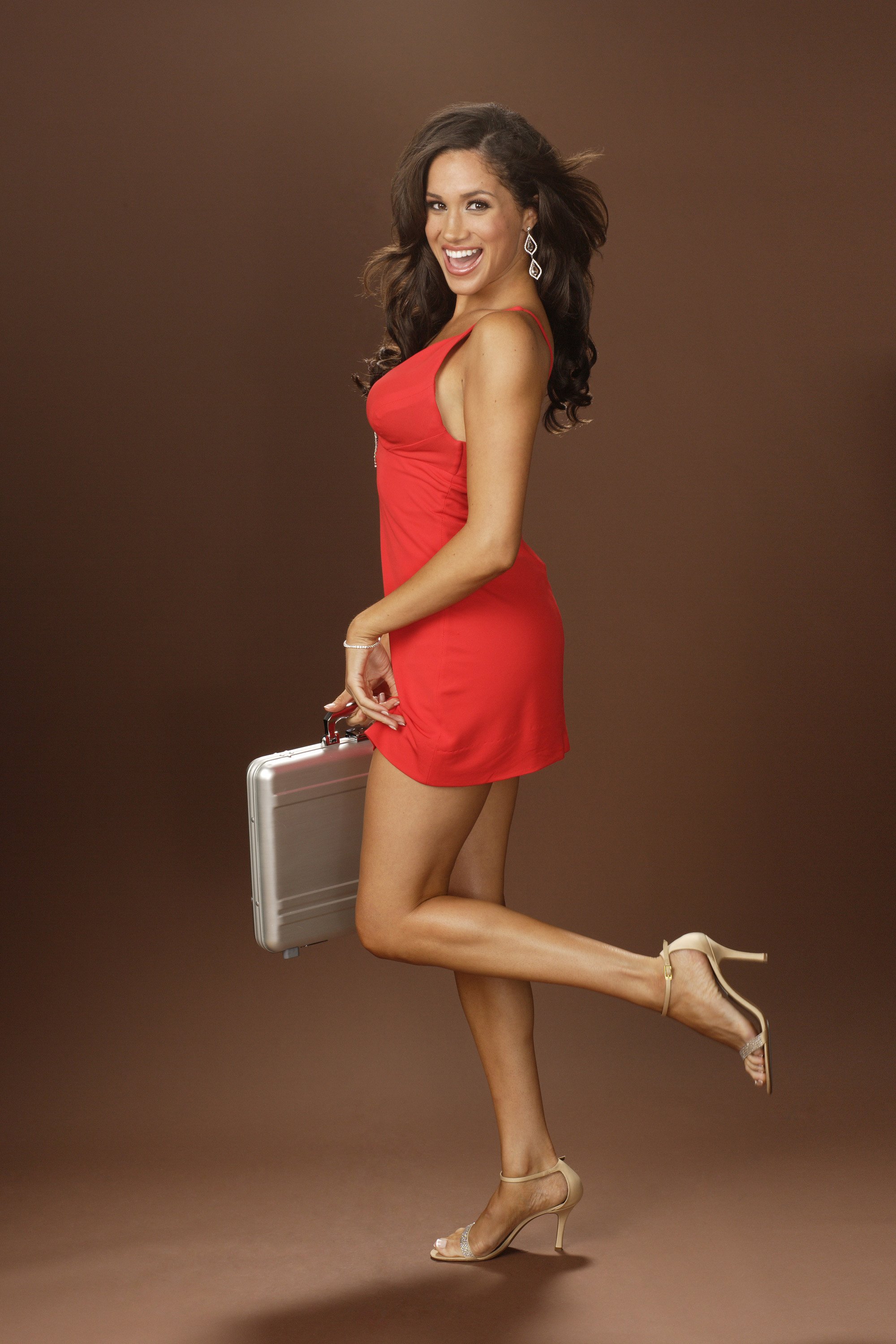 RELATED: Meghan Markle Admitted She Wanted to Be a Princess Before Marrying Prince Harry
While Meghan did not seem like she enjoyed her time on Deal or No Deal all that much, she did get paid well. In fact, according to Express, it was "the best salary" she had earned as a struggling actor.
"She was paid $800 (£606) per episode and sometimes there were up to seven episodes filmed per day," the outlet wrote.
Outside of TV and movie gigs, Meghan took on other jobs as well. For example, she was a skilled calligrapher and was hired to write invitation cards for various events, including Robin Thicke and Paula Patton's wedding. She also taught calligraphy classes. Meghan told Esquire that this line of work was "super lucrative," though the exact amount she made was never revealed.
Express reported that she worked as a hostess at a restaurant in Beverly Hills as well.
Fortunately for Meghan, her luck got better in the 2010s when she landed the role of Rachel Zane on Suits. This ended up being her most well-known role yet, and she was able to earn a steady income from acting. Meghan appeared on the show for seven seasons—only leaving shortly before she became a royal—and reportedly earned $50,000 per episode.