Meghan Markle's Hugely Expensive Outfits Have Most People 'Laughing' at Her, Research Shows
Ever since Meghan Markle joined the royal family in 2018, she has received a lot of attention. Her personal life and charity work are often talked about, but so is her designer wardrobe. However, recent research has shown that Meghan's expensive clothes are the subject of ridicule more so than awe.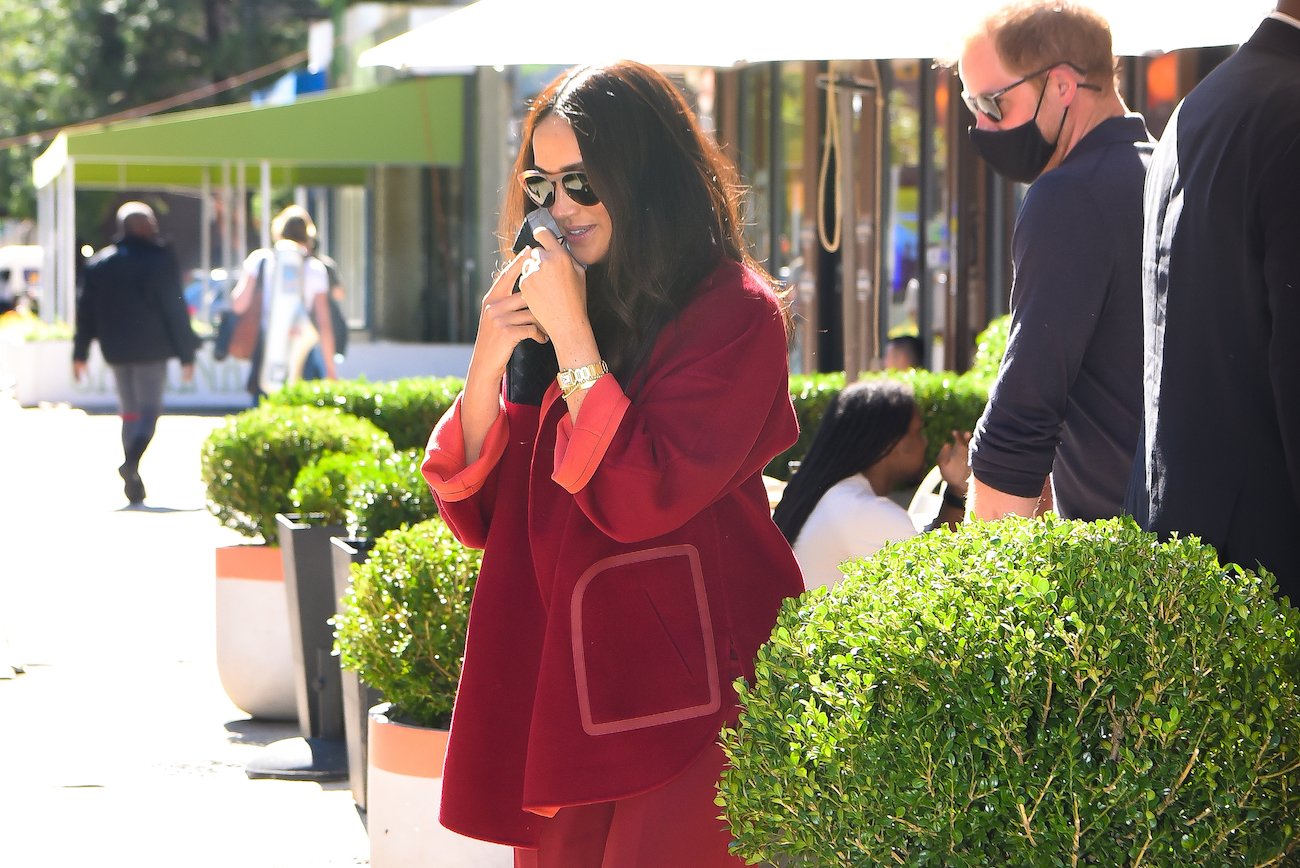 Meghan Markle has been known to wear expensive clothes
Every time Meghan is photographed, her outfit is dissected and information about her clothes are published online. Many people have been able to tally up the prices of her fashion items, and the results do not paint a portrait of a frugal duchess.
During her first year as a royal, Meghan reportedly spent anywhere from $300,000 to $500,000 on fashion alone. In fact, during one trip to Morocco, she wore more than $100,000 worth of clothing items. For comparison, Kate Middleton only debuted $85,000 worth of new clothes around the same time. It should also be noted that Kate was on maternity leave for much of that year.
Nonetheless, this past year, Meghan has been more private, especially after leaving the royal family in 2020. However, during a recent trip to New York City, Meghan made news once again for her expensive wardrobe. For example, she wore over $7,000 worth of clothes when visiting an underprivileged school in Harlem. The Daily Mail also reported that she wore almost $40,000 worth of fashion items while attending the Global Citizen Live festival to promote vaccine equity.
Research shows many people are 'laughing' at Meghan Markle's outfits
Meghan's fashion might be extravagant, but not everyone is reacting positively to her outfits. According to Express, a study from clothing brand Pretty Little Thing found that, of the 25,000 online reactions to Meghan's NYC wardrobe, only 34 percent of it was "loving."
"The biggest online response was 'laughing' at 51 percent of the online reaction, while others included 'angry' at 12 percent, 'wow' at two percent, and one percent for 'sad,'" the outlet noted.
This matches up with reports by various news outlets. As reported by IBTimes, there were many people on Twitter who slammed Meghan for wearing expensive designer clothes during a trip to promote equality.
Kate Middleton's outfits have received more love
Pretty Little Thing's research revealed that Kate's outfits tend to be more well-received by people.
Recently, Kate wowed the internet by wearing a $5,400 gown by Jenny Packham to the premiere of the James Bond film No Time to Die. Shortly afterward, she wore an Emilia Wickstead purple pantsuit on a trip to Northern Ireland. More recently, Kate attended the Earthshot Prize while re-wearing a $5,800 Alexander McQueen dress that she debuted 10 years ago.
"The study reveals that the Duchess's style has been very popular this week with 92 percent of the online reaction 'loving' her choice of outfits," Express wrote. "Other reactions included 'laughing' at three percent, 'wow' at three percent, and 'angry' at a mere one percent."