Meghan Markle In Tears After Shocking Ultimatum From Prince Harry
Meghan Markle's marriage to Prince Harry may seem perfect from the outside, but cracks in their relationship have surfaced over the past year. The Duke and Duchess of Sussex tied the knot in May of 2018, and the former actress welcomed her first child, Archie Harrison, in May. But before Markle announced her pregnancy, she reportedly left London in tears after Harry gave her a shocking ultimatum in regard to her controversial family.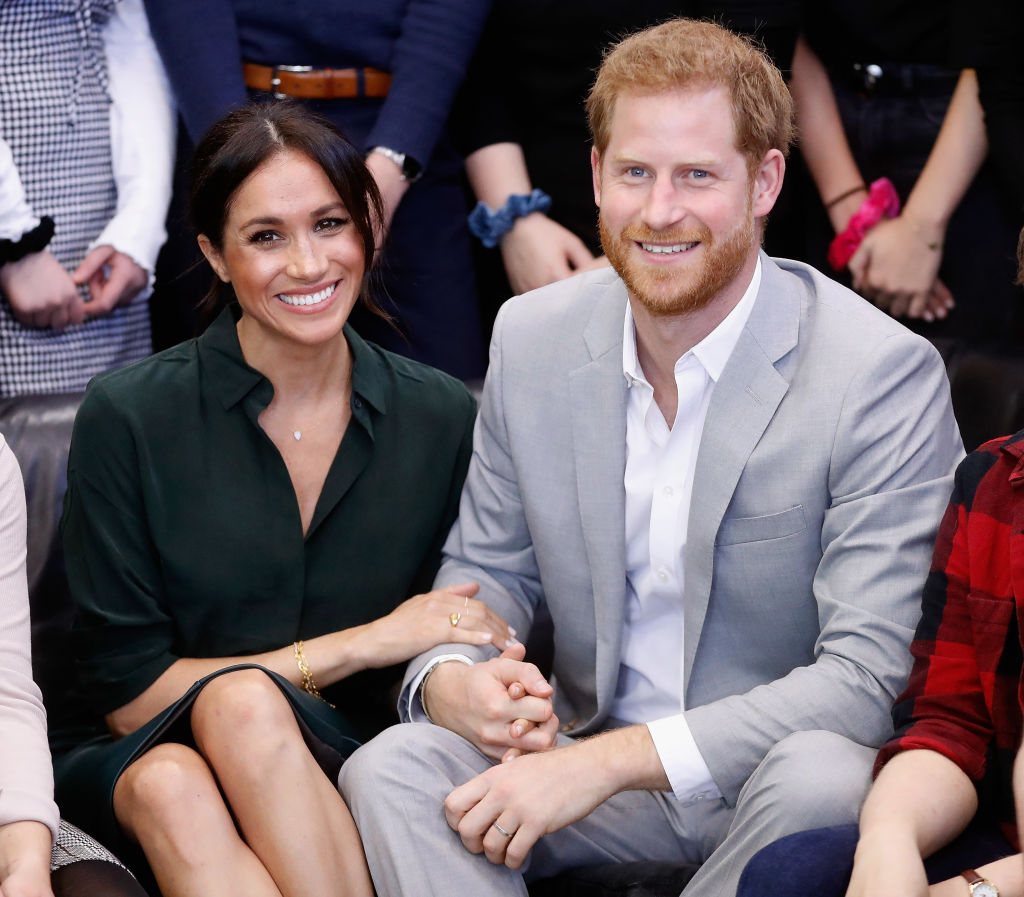 Prince Harry loses trust in Meghan Markle
The crying incident allegedly happened in the summer of 2018. At the time, sources spotted Markle leaving London on a plane headed to Canada. The former Suits star was reportedly in tears when she boarded the plane, and inside sources claim that she was in distress after getting into a fight with Prince Harry.
According to a News Live video on YouTube, Harry was upset over how Markle's father, Thomas Markle, was behaving in front of the media. As royal watchers will recall, Thomas has said some controversial things about the royal family in multiple interviews with the press.
"Harry told Meghan he can't believe she went to the press and has embroiled the Royal Family in the media firestorm regarding her father," a source shared.
Harry allegedly suspected that Markle had something to do with Thomas' behavior. Because of these suspicions, Harry reportedly did not want to have any children with the Duchess of Sussex. Harry apparently did not trust Markle and wanted to wait until the drama with her family died down. Around the time Meghan Markle flew to Canada, Harry was reportedly gearing up for a trip to Africa.
Prince Harry opens up about having children
Prior to having his first child with Markle, Harry mentioned starting a family in several interviews. The only problem is that Harry seldom gave the same answer twice. In some discussions Harry stated that he really wanted to have children, while other times he said that not having a family had its advantages. Harry has never commented on Markle's family drama, though he clearly put it all aside when Markle got pregnant.
Harry and Markle announced the pregnancy in the fall of 2018. The former actress gave birth to a son this past month, whom the couple named Archie. Markle is still on maternity leave and has been spending the past few weeks adjusting to life as a new mom.
Aside from an appearance at Trooping the Colour a few weeks ago, Markle is expected to remain away from royal duty for a few more months.
Queen Elizabeth scolds Meghan Markle
Family drama aside, Markle has done a good job adjusting to life as a member of the royal family. But her transition has not been completely smooth. Inside sources recently revealed that Queen Elizabeth scolded Markle for how she treats her staff — and it all had something to do with the cooking of eggs.
The incident reportedly happened when Markle was preparing for her wedding inside St. George's Chapel. Markle allegedly exchanged some heated words with members of her staff because she could taste eggs in a dish that was not supposed to feature the ingredient.
Her Majesty overheard the conversation and gently took Markle aside, telling her that they usually do not treat staff members that poorly.
Harry and Markle tied the knot in May of 2018 in a gorgeous ceremony that was watched by millions of people around the globe.
Meghan Markle forgets royal protocol
Speaking of the Queen, sources also claim that Harry had to teach Markle some royal protocol during last year's Trooping the Colour. The event, which is done in honor of Her Majesty's birthday, happened weeks after Markle and Harry exchanged vows. When greeting the Queen, Markle forgot to curtsy. Luckily, Harry was nearby to give her a prompt and Markle quickly completed the introduction.
Given how Markle was new to the family, most fans forgave her for the slight mishap. Markle did not repeat the same mistake during her appearance at this year's Trooping the Colour, which is a good sign that she is a fast learner.
The royal family has not commented on the rumors surrounding Meghan Markle and Prince Harry's behavior in the months following their May wedding.