Meghan Markle Interview With Oprah: Why She Said This 1 Photo 'Haunts' Her
Meghan, Duchess of Sussex's interview with Oprah Winfrey dropped some bombshells about her experience as a member of the royal family, including the toll it took on her mental health. Meghan shared how, at one of her lowest moments, she had to put on a smile and step out for an event. Find out why one photo from that engagement still "haunts" her.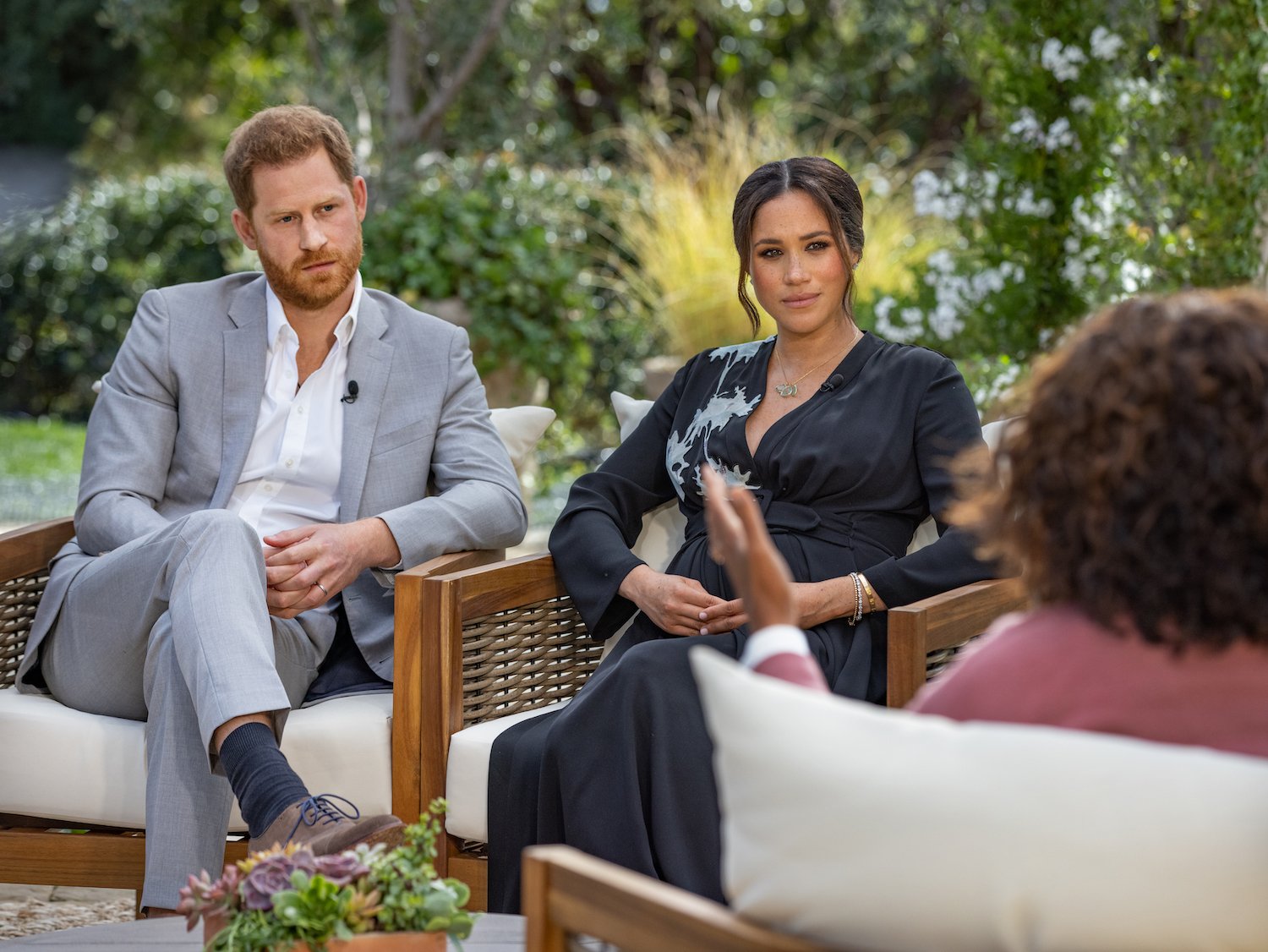 The Prince Harry and Meghan Markle interview with Oprah was revealing
Meghan's interview shed light on some things that anyone watching from the outside would have never known. The duchess admitted that while she was pregnant she had suicidal thoughts and sought help from the royal family but was denied any assistance.
When Winfrey asked Meghan what she meant when she said being in the royal family was "almost unsurvivable," she wondered if there was a "breaking point" for Meghan.
Meghan confirmed that her situation was really bad and she found that the royal family wasn't protecting her. "Yeah, there was. I just didn't see a solution," she shared.
Meghan tried to get help
Perhaps the most devastating aspect is that Meghan's attempt to get help was shot down. She told Oprah, "Look, I was really ashamed to say it at the time and ashamed to have to admit it to Harry, especially, because I know how much loss he's suffered. But I knew that if I didn't say it, that I would do it."
"I just didn't want to be alive anymore," she continued. "And that was a very clear and real and frightening constant thought. And I went to the institution, and I said that I needed to go somewhere to get help."
"And I was told that I couldn't, that it wouldn't be good for the institution," Meghan added.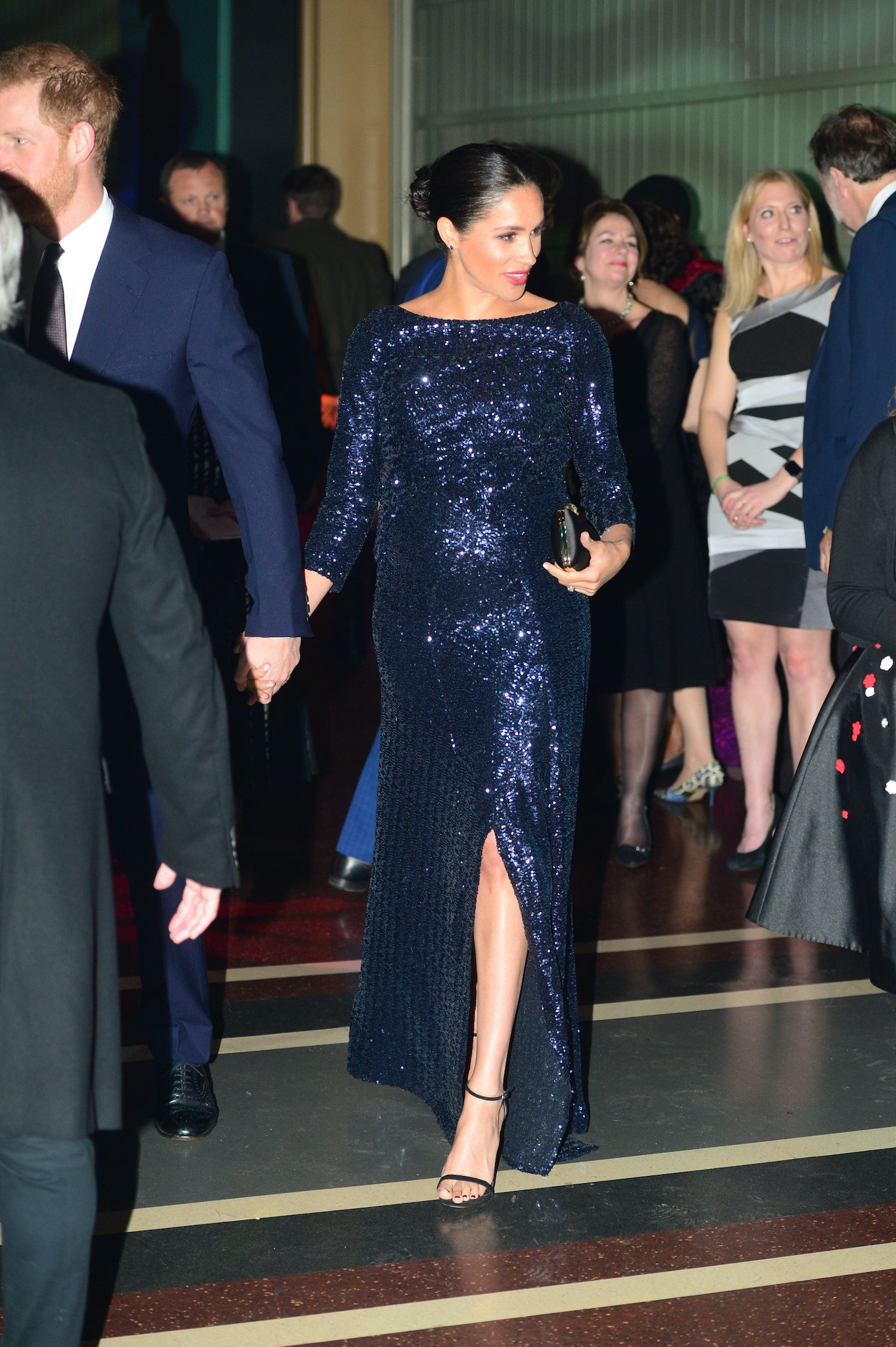 RELATED: John Oliver Once Predicted Meghan Markle Would Have Issues With the Royal Family
Meghan Markle said 1 photo 'haunts' her because she was smiling through the pain
Meghan went on to share how she and Prince Harry had to attend an event but he was so concerned about her mental health, he thought maybe she shouldn't go. She was too scared to be alone.
Oprah clarified, "Because you were afraid of what you might do to yourself?"
So Meghan went to the event and, though photos showed the duchess smiling, on the inside she was really hurting.
"It stills haunts me," she said of the photo a friend sent her. "We had to go to an official event," Meghan explained. "We had to go to this event at the Royal Albert Hall, and a friend said, 'I know you don't look at pictures, but, oh, my God, you guys look so great.'"
Meghan noticed "the truth" in the image that no one else knew. "And I zoomed in and what I saw was the truth of what that moment was, because right before we had to leave for that, I had just had that conversation with Harry that morning, and it was the next day that I talked to the institution," she explained.
When Oprah asked, "You had the conversation, 'I don't want to be alive anymore?,'" Meghan said, "Yeah."
The story behind the event and that photo is devastating. "And that picture, if you zoom in, what I see is how tightly his knuckles are gripped around mine," Meghan explained. "You can see the whites of our knuckles, because we are smiling and doing our job, but we're both just trying to hold on."
"And every time that those lights went down in that Royal Box, I was just weeping, and he was gripping my hand," she added.
How to get help: In the U.S., call the National Suicide Prevention Lifeline at 1-800-273-8255. Or text HOME to 741-741 to speak with a trained crisis counselor at the free Crisis Text Line.